Agnes Zalila
Sponsorship Manager
Lufwanyama Communities, Zambia
August 31, 2015
When we sit at our tables every day, developing strategies, writing reports, and completing many other management and programming procedures, we rarely realize what matters most in all the things we do. How does the child feel about all we do? What matters most to them?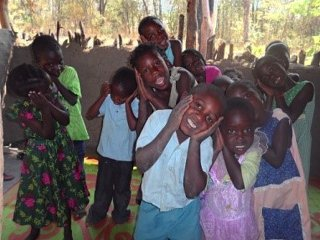 This year we had our first Country Office review here in Zambia. The staff on my team were all very anxious, especially since the review team was comprised of very high powered Save the Children officials. Everyone wanted to prove and show that they were doing the right thing and following the guidelines.
On the other hand, I realized children did not really care about what everyone thought but wanted to have fun and enjoy their school and outside sessions as usual.
So it was after two days of meetings that it was time to meet the communities and children we are working with. Our group began the long drive to the Lufwanyama communities, winding and bumping along difficult roads. After hours of driving we met with core group members, teachers, and center care givers. Yet the most fascinating and humbling of the people waiting were the small beautiful faces of children.
After exchanging greetings, the children quickly forgot the strangers in their midst and went back to their usual sessions. They sang songs, danced, and spent time with their teachers.
When parents and teachers were asked about the impact of sponsorship programs, one parent proudly said "My child now teaches us hygiene as she learns from school which she never did before now." Another proudly spoke about how the parents were working together to ensure that they built a permanent shelter for their children to learn in.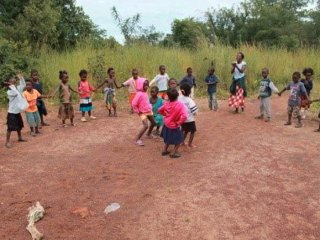 But what do you think the children said, on what they loved most and what more they wanted? "I like it when the teacher teaches me how to dance and sing", or, "I like playing with my friends at school".
While you and I are thinking of big, expensive, visible, and tangible physical development, that is not what matters most for the children we serve. For the child, what we may think is very small matters most to them.
All the way back to the office I could hear everyone talking about their favorite child's song, or how they all enjoyed dancing with the children, and how we all remembered our own childhood. Even the CEO could not help but sit and be swamped with the many children who wanted to just sit with him. Those are the little things that really matter, to put back the smile on that child's face. Learning must be fun. Our role is to make it so.
Interested in joining our community of sponsors? Click here to learn more.