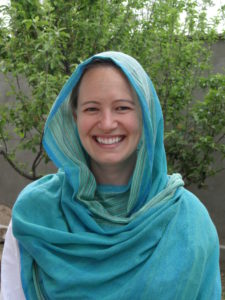 Marianne O'Grady and Carolyn Alesbury
Education Specialists
Save the Children in Afghanistan
March 9, 2018
As the spring flowers brought color to the gardens, and the trees were waking up after a long and cold winter, we flew into Faryab to visit the sponsorship program. The trip was long overdue and as representatives of the technical team, we were delighted to see the high quality programming happening in Faryab and Sarepul.
The early childhood, school health and basic education programs in Afghanistan are strong, highly necessary and innovative. The sponsorship staff are team players, dedicated, focused and so engaged.  With Faryab and Sarepul under new and crippling security strains, the staff face extreme challenges reaching some communities – something that must now be factored into their planning to ensure programs still reach children. Our teams partner closely with the local Ministry of Education department to provide educational activities in areas that the government cannot access. Save the Children sponsorship programming is there to support children in preparing for and transitioning to primary school, as well as ensure they are healthy and able to stay in school once they get there.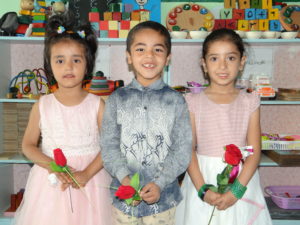 In Afghanistan, the ministry is working to get national preschools in every village, but currently only a few early learning centers are in place and functioning in Kabul. Since we know that stimulating children's cognitive, social, language and even reading and math skills at an early age is important to set them up for success as students later on, sponsorship has been working hard to address these challenges.
We are successfully modeling community-based early learning programs for these young students, usually ages 4 – 6, throughout the country, and in Faryab and Sarepul, the local ministry officials even came to Save the Children and asked us to incorporate these programs into the primary school curriculum. This innovative approach demonstrates our strong partnership with the local government.
We were thrilled to have the opportunity to visit one of these early learning centers during our trip. The children were both excited and shy to sing and read with us, and to show off on the high quality playground equipment sponsors had provided here.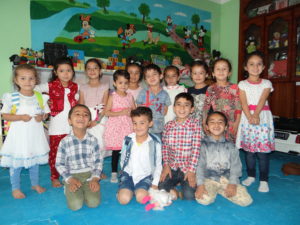 Another example of our close partnership with the local government could be seen in the health team's recent visit. They provided blue prints for toilets that are low cost, high quality and long lasting. After much review with local ministry officials, sponsorship teams and village partners have built some of these new toilets at primary schools that had no toilets before or not enough to accommodate the number of students.
We are so proud of the program in Afghanistan and want to remind our sponsors, our members and our technical advisors that Afghan children are still in need.  We are working in some areas where other NGOs and the local government cannot reach – we hope that the inspiring and impactful efforts of our colleagues in Faryab can continue until all those needs have been addressed!
Interested in joining our community of sponsors? Click here to learn more.