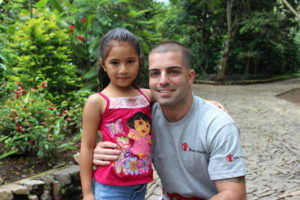 Joseph Mollica
Sponsor
Save the Children in El Salvador
December 23, 2016
Have you ever wondered what a true champion looks like? Perhaps you already know more than one and you haven't realized it yet. We're talking about the extraordinary people who decide to make a difference in the life of a child in need: our sponsors! They not only support Save the Children's programs around the world, but they commit to a longtime friendship with a child and his or her family. As said by one of our sponsors, Joey, "The feeling is indescribable, one that cannot be put into words." For 3 years Joey has been sponsoring a 6-year-old girl in El Salvador, and he recently shared in a life-changing experience when he met her for the first time.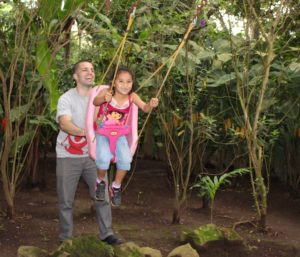 When I laid eyes on Karla for the first time I had butterflies. I felt so incredibly happy to see this beautiful little girl with whom I've been in contact with for years. It was a moment I will forever cherish and always remember.
Participating in a Sponsorship programs visit opened my eyes to exactly how much work and effort Save the Children puts into providing a better future for children in need. I was pleasantly surprised to see how well Save the Children seemed to partner with government entities and other local institutions, such as the community health clinic, in making sure the children were being well taken care of.
I feel that Sponsorship really does so much more for children compared to many other organizations out there. Save the Children uses its resources in a variety of ways to help children receive the necessities of life, such as healthcare and education. They are also big on taking into account children's rights and safety – which I am a firm believer in. It is thanks to this organization that countless children's lives are being saved.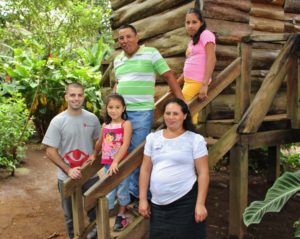 To all the sponsors out there, if you can make the time to travel to El Salvador, or where ever it is you sponsor, to meet your sponsored child, I encourage you to do so. Please do so. You and your sponsored child will never forget the experience. These children hardly ever get to put a face to the letters we send them, so actually coming out to see him or her will be a life changing event for both of you. My visit with Karla is one of the best things I took advantage of in my life. I definitely plan on seeing my sponsored child again and reliving this incredible experience.
Have you ever thought about visiting your sponsored child? Contact our Sponsor Visits team via ChildVisits@savechildren.org today to get started on having a life-changing experience of your own!
Interested in joining our community of sponsors? Click here to learn more.