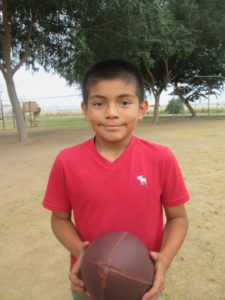 Naicee Martin
Program Specialist
Save the Children U.S. Programs
July 13, 2017
Steven is 9 years old and participates in our sponsorship and afterschool programs in California. Steven loves being outside and is learning to play football and soccer. He also likes going to the library and learning about different animals. Steven enjoys corresponding with his sponsor and has fun composing letters. He said that on days when he is feeling sad the letters make him smile. Steven's older sister passed away last year so this has been an important source of support for him. He likes to learn about different places and was curious about his sponsor's life.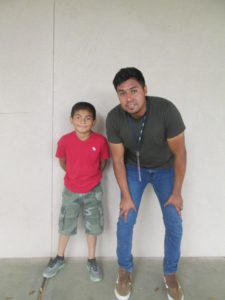 Steven began participating in the program 2 years ago when he was struggling with reading and homework. In the past year, Steven has made great improvements in his reading skills and now enjoys reading. His self-confidence has also improved. The encouragement and support he received from Save the Children programs helped him to keep moving forward while coping with the loss of his sister.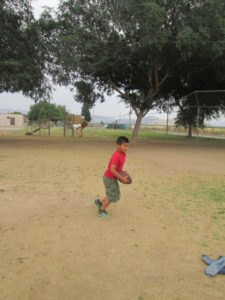 Steven's teacher shared that she has noticed that Steven is interacting more in the classroom and is able to understand more than he did at the beginning of the year. He has built strong friendships in the afterschool program that motivate him in the classroom. Steven's other sister shared, "His self-esteem has gotten so much better. Being in the program and getting to try new things, reading new books and playing new games really makes him happy." The sponsorship and afterschool programs have supported Steven in strengthening his reading skills and self-confidence while providing support as he dealt with a traumatic event in his life.
Interested in joining our community of sponsors? Click here to learn more.