Karisten Strong, Sponsorship Marketing Associate

Westport, CT

Wednesday, September 1, 2010  
 When you sponsor children through Save the Children, you have the unique chance to change lives and to build relationships with girls and boys in need. One New Jersey family has made sponsorship an integral part of their lives. Kim, Tom, and their daughter Felicity sponsor four children from Egypt, Mali, Nepal, and Haiti.  
The best thing about sponsorship is that the family is connected to the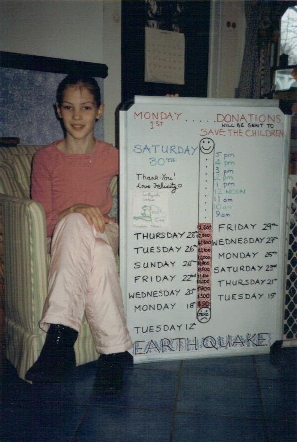 world around them. Kim noted that it allows them to support Save the Children's programs that work to impact lives and build strong communities. She realizes it takes time to achieve sustainable changes and sponsorship allows her family to remain engaged through these community transformations.   
Felicity, 11, raised over $3,000 in February for Save the Children's relief efforts in Haiti by selling cookies and she is currently raising funds for our relief efforts for children affected by the flooding in Pakistan through selling pins.  

Kim and Tom instilled their passion for sponsorship in their daughter at a young age. Felicity began writing to her family's sponsored children when she was just 6. She was encouraged to write to their sponsored  girl in Mali named Korotoumou when she began learning French. Felicity now writes to her family's sponsored children monthly. "I am very happy and excited when I get a letter," Felicity says.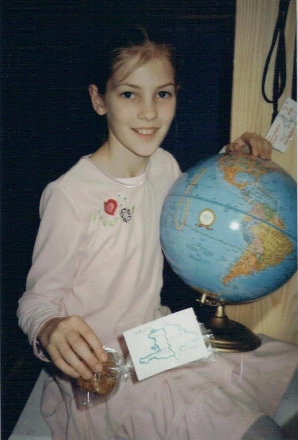 "I'm interested to find out what they are doing, about their cultures and what has happened since I last heard from them—it's wonderful!" 
In their letters, they share what they are learning in school, stories about their families and pets, and about their favorite activities. 
Felicity's advice for letter writing—keep it simple! Felicity understands the importance of being involved in sponsorship. She says, "You have to start young and take the time to be part of the close relationship you can gain from giving to others."   
What makes sponsorship special to you? We'd love to hear from you!