Dave Hartman, Save the Children, Internet Marketing and Communications Specialist
Westport, CT

Friday, November 26, 2010
In 2005 some cooky marketing wiz came up with the idea that by combining two American staples, shopping and the internet, people could avoid the torturous, chaotic Black Friday experience, cut down on emissions (since you don't have to drive anywhere!) and still get great bargains for the holidays. We call this wonderful day, Cyber Monday.
Last year on Cyber Monday consumers spent nearly $890 million dollars online.
Well here at Save the Children we can't help but imagine the difference we could make if just a fraction of that money was spent on responsible, meaningful holiday gifts.
On Cyber Monday (or anytime between now and the end of the year) we encourage you to forfeit the commuting and the crowds and go green with a gift from the Save the Children Gift Catalog.
Here are a bunch of great eco-themed gifts that people of all ages are sure to love!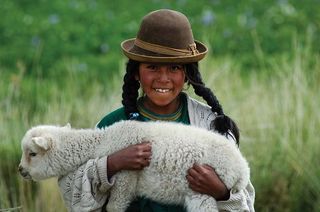 Cute cuddly animals like sheep, goats and cows are a valuable source of food and protein-rich dairy AND much-need source of income.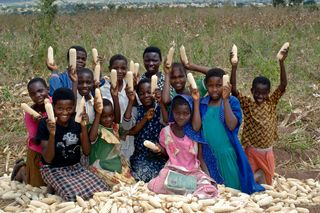 Veggie gardens grow food AND healthy bodies & minds. Help another garden grow this holiday season!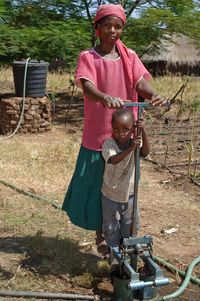 One billion people worldwide do not have access to clean water. Your gift to our Clean Water Fund helps provide safe, clean, life-giving water to children families who currently have access to life's most vital resource.
Still unsure? Check out the catalog or donate to our Global Action Fund.
Happy Shopping!