By: Memory Mwathengere
When the news broke that an international visitor was coming to her village school, it sent shock waves through Dorothy's small community in Malawi – they had never had a visit from a child sponsor before and they were all eagerly awaiting the big day. You see, it's a very special event when a sponsor is able to meet their sponsored child in person, and for Dorothy, the impending visit was no exception. "I was very happy when I was told that my friend was coming," she explained shyly.
Yet, at the same time, she was nervous that the visit would not actually happen. Sponsored children rely on their imaginations as to what their sponsor is like and the reality of a face-to-face meeting is sometimes hard to fathom, she explained.
Luckily, the big day arrived and Dorothy finally met her sponsor, Sabrina, who had come all the way from Italy with her partner. The community welcomed the pair in typical Malawi fashion — with joyful dancing and ululation.
Dorothy was surprised to see a young looking woman, "I imagined her to be light in complexion and older, and I was very happy to see her." Sabrina went to Dorothy's classroom to observe a lesson, and later she had the opportunity to observe program activities. "She asked me the type of sport and subjects I like; she also asked me to read a passage in an English textbook," Dorothy recalls fondly. "Sabrina is very nice."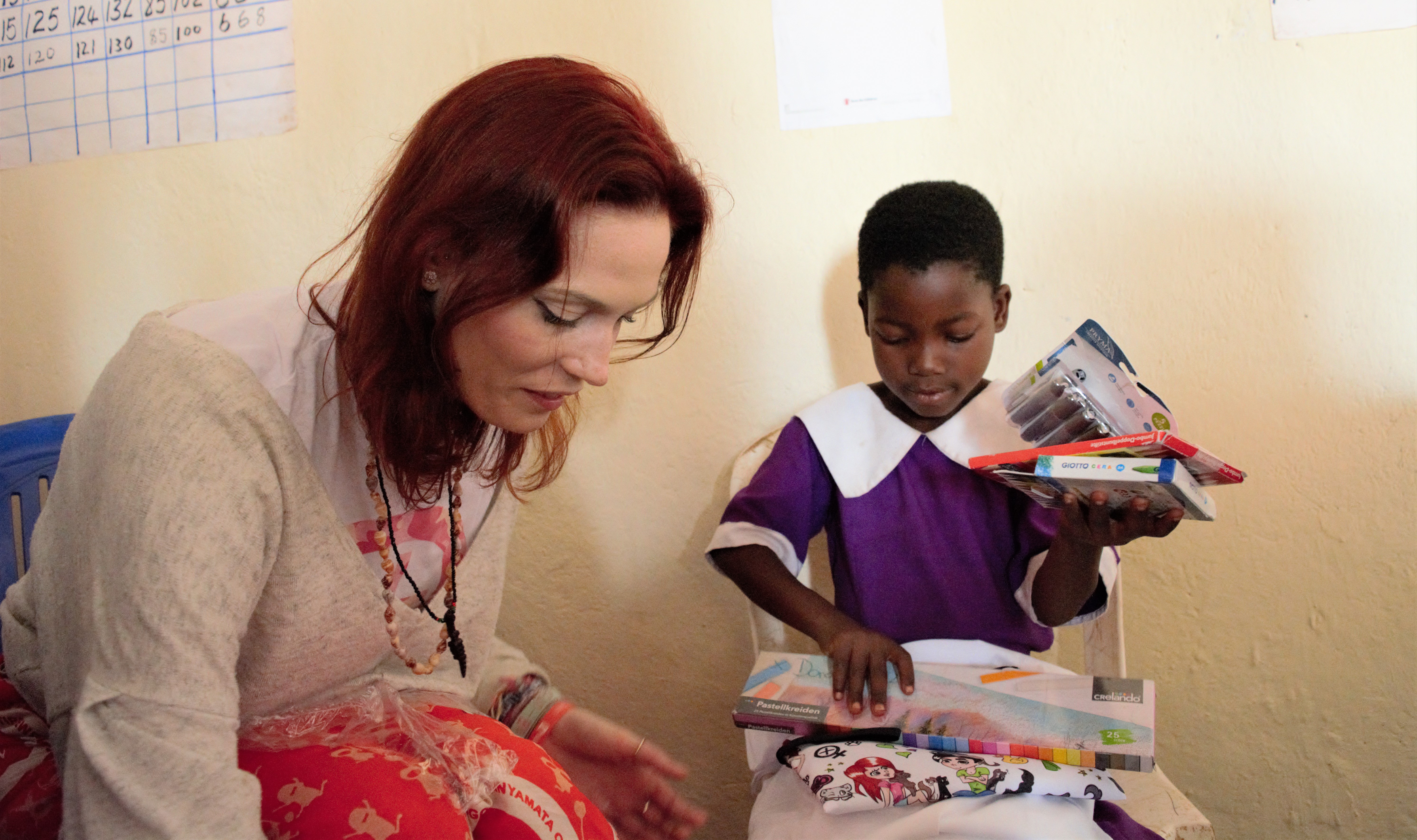 Dorothy was also happy with the gifts Sabrina bought her, particularly the school bag, notebooks and pencils. She indicated that her school items used to go missing, but with her new gifts, now she has somewhere safe to keep her things. And in appreciation for her visit, Dorothy's family presented Sabrina with some locally weaved baskets.
Encouraged by Sabrina's visit, Dorothy's parents now ensure that she does not miss school and Dorothy is inspired to work hard to become the doctor she is aspiring to become. "I would like for her to continue sponsoring me until I complete my education," says Dorothy.
As for Sabrina, she was so inspired by her visit she has become a Save the Children Ambassador and plans on returning to Malawi to visit Dorothy as soon as possible!