Tahmina Haider, Sponsorship Manager
Dhaka, Bangladesh
Monday, April 4, 2011
Save the Children has sponsorship programs in over twenty countries in five regions of the world! Our Culture Snapshot series highlights unique elements of local culture from each of the regions our sponsorship programs operate in. We hope you enjoy and will visit again in the coming weeks to learn about each region.Check out the last post "Culture Snapshot: Green Chili Chicken Enchiladas Recipe."
_______________________

The game Carom is very popular among adolescent boys in Meherpur, Bangaldesh and a Carom board can be found in many homes. The game is played with two teams and each team picks a color and tries to win chips of that color. The winning team scores points for each opposition chip remaining on the board, and extra points if they can take the special red piece! While playing the game the boys talk about many things like sports, hobbies, and even their problems.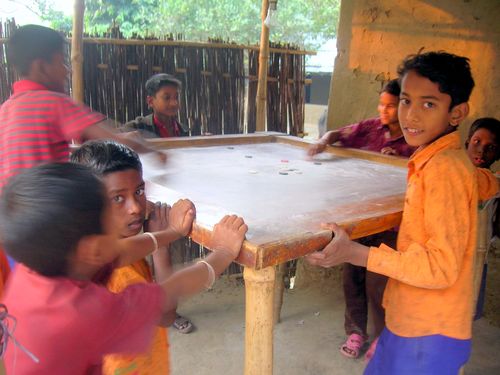 Stay tuned for a common game played by children in Egypt—Blind Cat.
_______________________
Interested in joining our community of sponsors? Click here to find out more