"My mom lets me go to school only if there is extra money," says Cristina, age 9. "I was able to attend before, but not anymore. Now I wash dishes for a small canteen where my mother works."
Eight-year-old Ashly (pictured above) tells a similar story: "I used to go to school. I'm supposed to be in Grade 3. But I have to help Mama and Papa sell vegetables. I sell them in the street every day from noon until late at night. I have many cousins who also don't go to school."
There are 1.3 million children like Cristina and Ashly in the Philippines today who are not enrolled in school. But this is far fewer than the 2.9 million children who were out of school 20 years ago. In 1999, 1 child in 6 was out of school. Today, that figure has dropped to 1 in 16. After almost two decades of no progress, the Philippines cut the share of children out of school by about 60% in just the last 10 years.
Girls in particular have benefited from this progress. The out-of-school rate for school-aged girls has fallen by 69% since 1999, compared to 55% for boys. This means, however, that boys are now much more likely to be out of school than girls, especially older boys.
Progress in the Philippines is reducing inequalities. The poorest children have made by far the greatest gains at every level of education.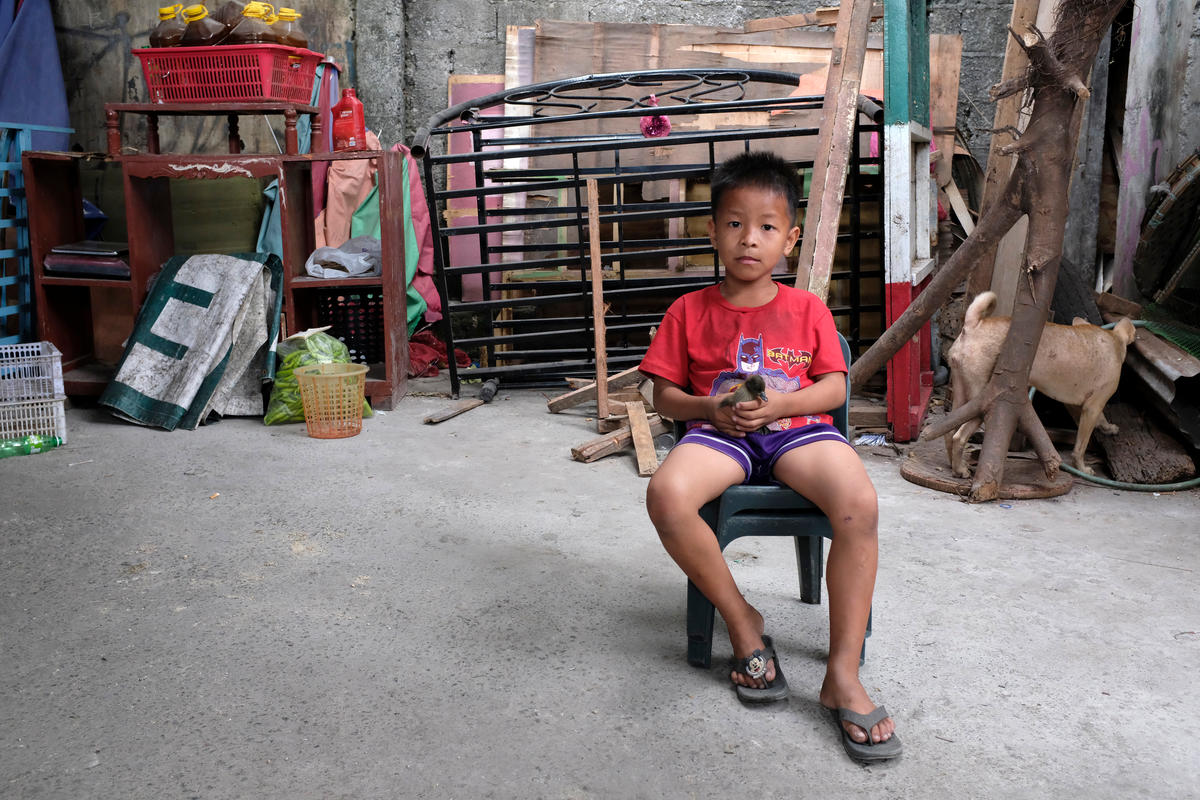 The Philippines Department of Education (DepEd) has implemented an intense and continuous campaign to reduce the number of children quitting school. It has incentivized school attendance with feeding programs and cash transfers based on school attendance.1 DepEd has also piloted a wide range of alternative schooling models to offer flexibility for students' differing circumstances and address the specific needs of learners.2
For children who still are not in school, Save the Children has adapted its successful Literacy Boost approach to provide learning opportunities outside the classroom. Christina and Ashly both participate in Reading Camps where they engage in fun, play-based activities to develop their literacy skills and habits.
"I learned how to read, write and draw," said Ashly. "They teach me and tell stories and then we all read together."
Since it was launched in the Philippines in 2012, the Literacy Boost program has been implemented in seven cities and provinces throughout the country. In 2018 alone, it reached 31,560 girls and 33,080 boys.
To learn more about the work Save the Children has done to support child literacy and help set children up for success, visit our website.
1. and 2. Changing Lives in our Lifetime: Global Childhood Report 2019 ↩