Photography by Karin Beate Nosterud
On December 26, 2004, an underwater earthquake off the coast of Indonesia triggered a tsunami that killed more than 200,000 people. The 100-foot-tall wall of water devastated the coastline of nine countries on the Indian Ocean and thousands of communities were left in ruins.
Save the Children was there, providing assistance to some 276,000 survivors—the largest relief effort in our history.1
"What could have been a follow-up catastrophe to the tsunami in terms of malaria, typhoid, cholera or pneumonia, never happened because people gave generously for medical supplies, shelters and care for children and that made all the difference. Did it really save those children? The answer is yes," said Charles MacCormack, president and CEO of Save the Children at the time.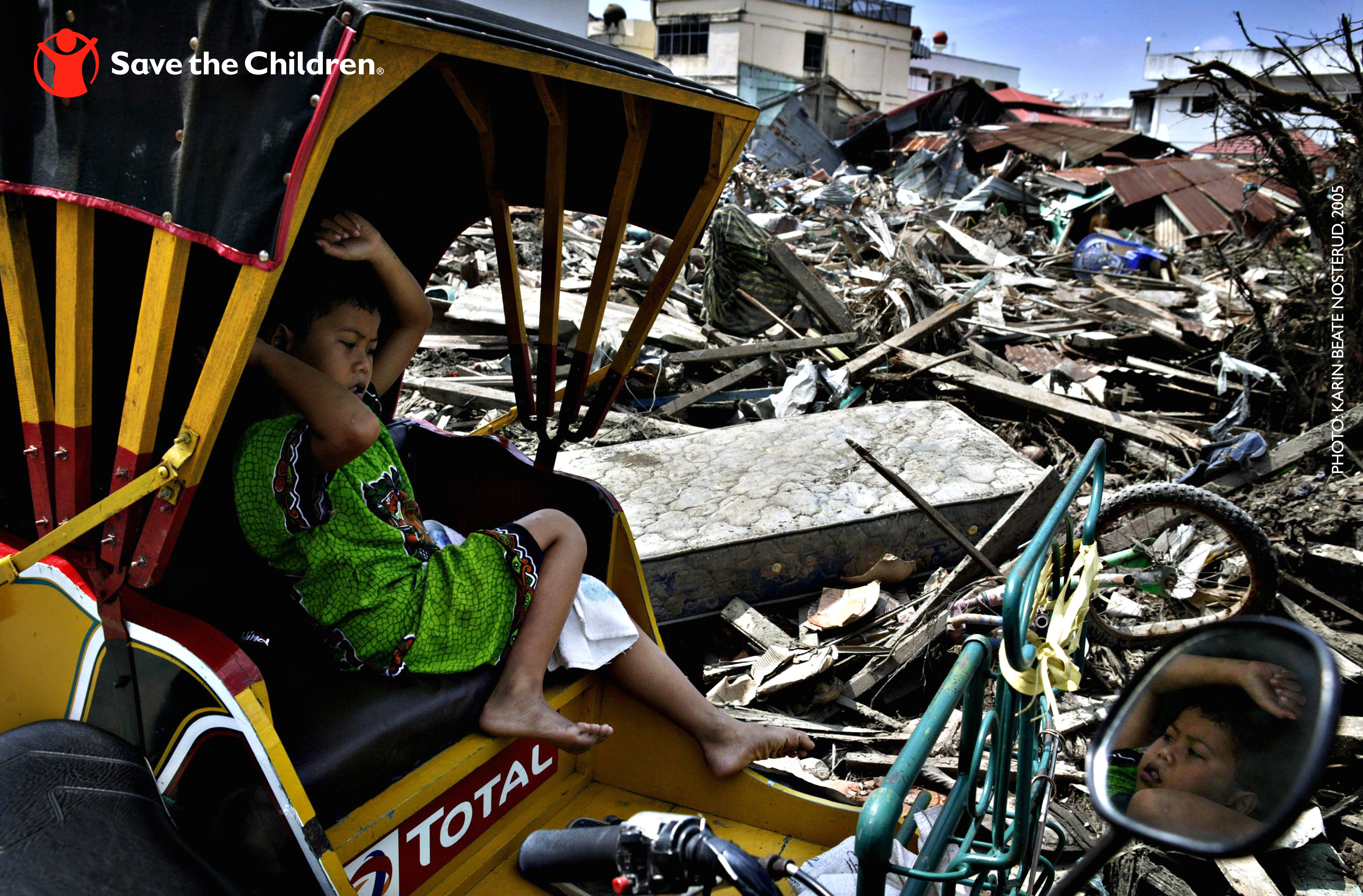 Today, our commitment to the children of Indonesia remains as strong as ever, as we urgently work to help protect vulnerable children and provide desperately needed relief to families in the wake of a 7.5 earthquake and tsunami that hit Indonesia's Sulawesi on September 28.
The magnitude quake triggered a tsunami with waves reportedly up to three meters high near the island's capital Palu. Thousands are feared dead, with a confirmed death toll at 1,400 and rising. Widespread destruction is evident and hundreds of thousands of children remain at grave risk.
Power outages and landslides have blocked key roads and rendered the most impacted areas, including Dongala, out of reach for now. Other vital infrastructure including the airport in Palu have been badly damaged. Many children and families are sleeping outside because their homes were damaged and aftershocks continue.
While we still don't know the full scale of the crisis yet, we do know it is immense and have grave fears for the families in this area.
"Our team is responding by providing emergency supplies and hygiene kits to families affected by the quake," said Save the Children's Program Implementation Director, Tom Howells from Jakarta. "We are also planning to set up Child Friendly Spaces in shelters for those who have lost their homes, to ensure families and children are safe and have the supplies they need, like diapers and cribs."2
As Save the Children continues to respond with emergency assistance, we need your help now more than ever. Your generous gift can help protect vulnerable children and provide desperately needed relief to families.
To learn more about Save the Children's response and how you can help, please visit our website.
YOUR SUPPORT CAN MAKE THE DIFFERENCE FOR CHILDREN AND FAMILIES IN NEED. MAKE A DONATION TODAY!
1. Results for Children in 2005 ↩
2. Concerns for Children After Powerful Magnitude 7.5 Earthquake and Tsunami Hits Indonesia's Sulawesi ↩