Lao Cai is a province in Vietnam with 29 ethnicities; each speaks their own language. More than 60% of the population belongs to ethnic minority groups. While Vietnamese is recognized as the country's official language, many children whose mother tongue is not Vietnamese struggle at school due to the visible language barrier: their textbooks are in Vietnamese, their teachers use Vietnamese as the language of instruction, and their parents don't use Vietnamese at home. This confusion makes teaching and learning challenging.
However, Ly, a fifth-grader in Lao Cai, has a wonderful story to tell.
Like many other ethnic minority students, Ly is required to be bilingual so that she can do well at school. Speaking two different languages at school and at home left her confused when she started kindergarten.
A typical day for Ly consists of going to school in the morning and doing homework and helping her parents with chores in the afternoon. However, once a week, she attends Reading Camp. "At Reading Camps, we have many story books to read. There are lessons to be learned from those stories." Ly said.
Reading Camp is a component of Save the Children's Literacy Boost program. The program ensures that students like Ly are exposed to a friendly and encouraging Vietnamese learning environment, as well as have access to quality reading materials. Thanks to our generous sponsors, Save the Children is able to provide villages with mini Book Banks where children can come and borrow books anytime. The program also trains community volunteers to be counselors who facilitate reading camps, providing them with comprehensive session plans that have been adapted to local context. "Before Save the Children came to our community, children only had textbooks at school," shared Ms. Hoai, a camp counselor. "But now, they have a cabinet full of books to choose from."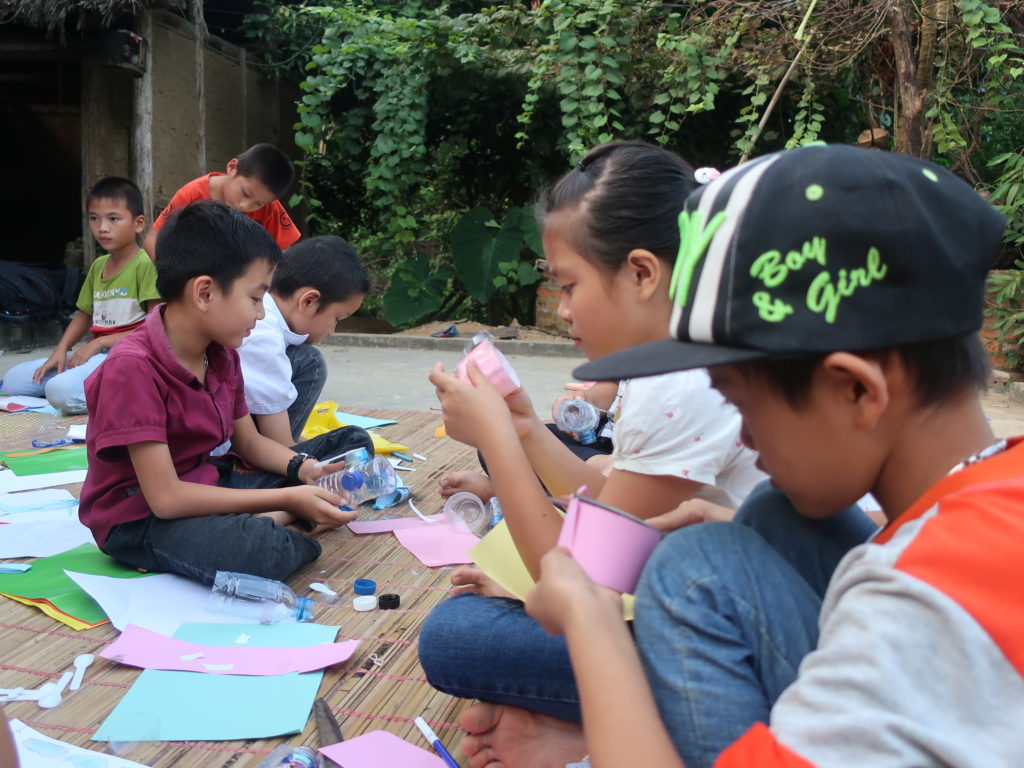 Reading camps are all about helping children recognize the joy of reading — building their reading fluency and comprehension skills, and expanding their Vietnamese vocabulary. In each reading session, the counselors ask children questions, encouraging them to voice their mind while emphasizing that there are no right or wrong answers. As a result, children have shown visible progress and more confidence at school.
Unlike school where children stay at their designated spots, the camps give them the freedom to choose how and where they should sit. "I can sit in a circle with my friends and discuss the stories we just read together," explains a smiling Li. "I love it!" Ly is now paired with lower grade students so that she can help them whenever they have difficulty with pronunciation or word meanings.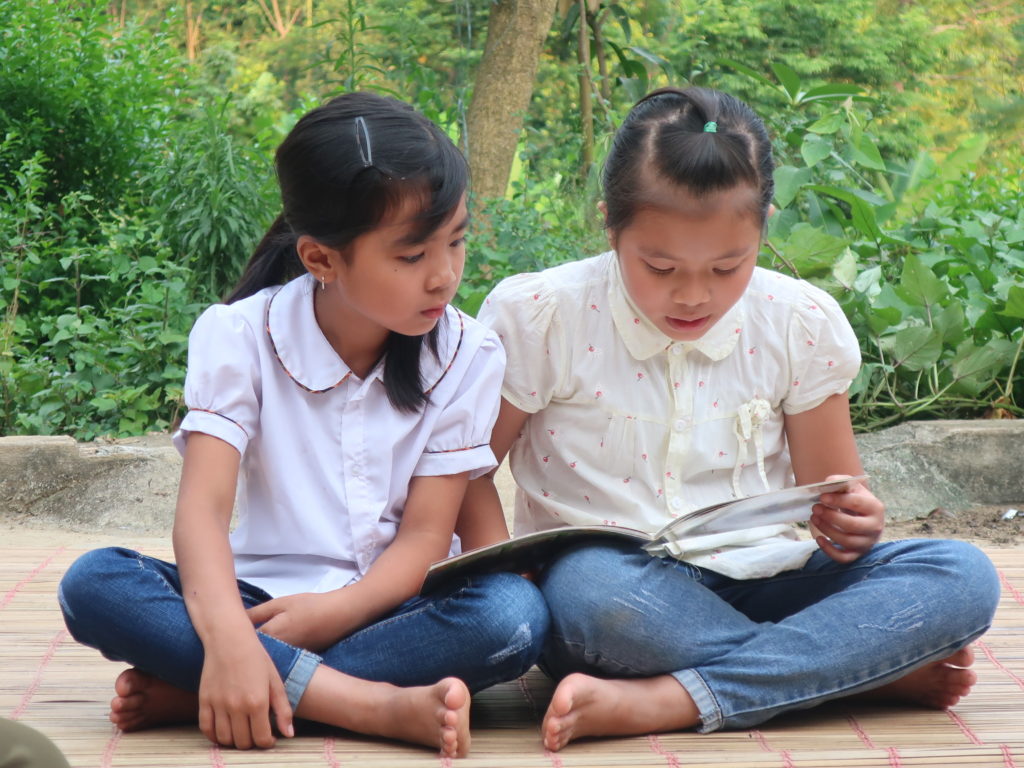 "When I grow up, I want to be a doctor," says Ly. We at Save the Children believe that all children deserve an education that will allow them to achieve their dreams.