By: Elsy Alicia
Mail boxes are not common in Mexico, but my husband and I installed one outside our home in Yucatán for our 8-year-old son, Esdras Alberto. His biggest wish was to receive letters just like they do on his favorite television show, Blue's Clues.  Almost at the end of every episode, the show host and his animated cartoon dog, Blue, sing a song about receiving mail and head to their mailbox to read one of the many letters their friends have sent them.
Esdras Alberto hasAsperger syndrome, a developmental disorder characterized by significant difficulties in learning and social interaction. Because of this, my son did not have many friends, so my husband and I would place letters inside our mailbox when Esdras Alberto was not looking and tell him that a friend from another part of the country had sent them.
Much to our surprise that friend became real the day he received the first letter from his sponsor Alma Beatriz, a teacher from Mexico City. Esdras Alberto came home very excited and told us how Save the Children staff had come to his school and had given him a letter written especially for him. It even came inside an envelope, just like he had seen in Blue's Clues!
Every day after school Esdras Alberto talks about his letter and reads it out loud for us. By now, everyone in our house knows it by heart. He also reads it every night before going to sleep and keeps it in a special place near his bed. Some days, he places the letter inside our mailbox and pretends he just got it. Esdras Alberto says he feels very happy because he finally has a real friend.
Reading his letter or books has become a big part of Esdras Alberto's life. Because of his Asperger's, my son can easily get over-stimulated by his environment, especially by the loud noises of a second grade classroom. So when the world around him gets to be too much, he finds a safe place in the library of his school, which Save the Children recently renovated and equipped with new supplies.
Actions like these have changed my son's life. Knowing he has a friend and a safe place to be in, has given him new confidence and we have watched him improve in so many areas.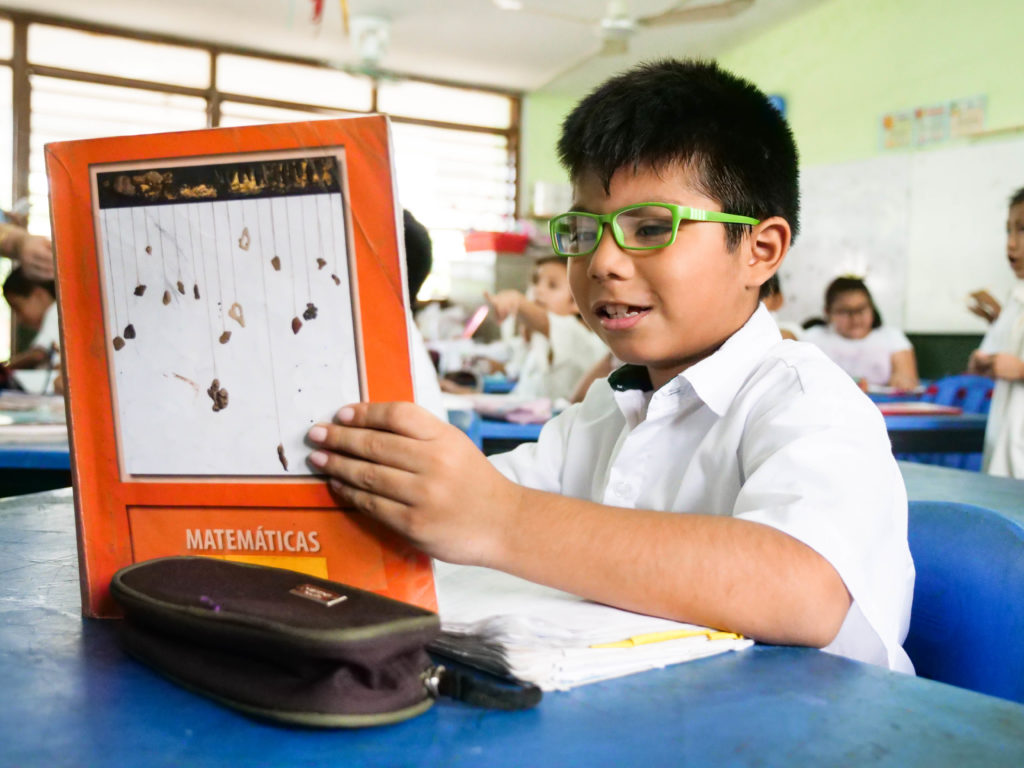 We are very thankful for the work Save the Children does in our community and for the impact they have had in my son's and my family's life. Esdras Alberto is looking forward to receiving the next letter from his sponsor. He says he is excited to open our mailbox and find a letter from his real friend.