Written by Caroline Dusabe, Lauren Pisani and Frannie Noble
Access to quality preschool, also known as early childhood education (ECE), provides children with strong foundations for future academic achievement and learning. There is evidence of the vital importance of the early childhood years from countries all over the world, but the vast majority comes from high-income countries like the United States. The lack of local research and evidence often leaves governments in low- and middle-income countries, like Rwanda, wondering whether these ECE programs will have the same effects in their countries, and how to invest in ECE appropriately.
The number of national policies supporting ECE across low and middle income countries has been increasing, due in large part to Sustainable Development Goal 4.2, which calls for all boys and girls to have access to quality early childhood development, care and preprimary education. However, investment and changes in practice have been slower to follow. This is particularly true in Sub-Saharan Africa. There, though ECE enrollment rates are starting to rise, less than half of children have access to these services and the quality of existing programs is generally poor.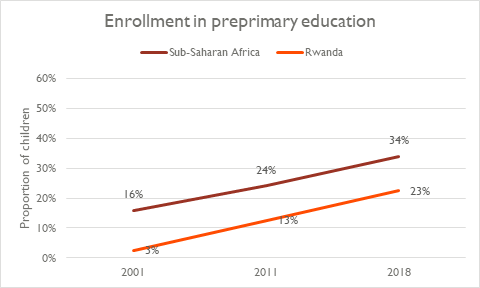 Source: World Development Indicators, https://data.worldbank.org/indicator/se.pre.enrr
What We Did
Faced with this challenge in Rwanda, Save the Children used a data-driven approach to strategically advocate for greater investment in ECE. Our work highlighted local evidence about the positive impact of ECE on children's learning and development. First, we identified key education advocates and decision makers at different levels of the Rwandan government, and determined opportunities for affecting change at those levels. Then, we designed evaluations of different ECE approaches to test the effectiveness of these initiatives for improving children's development. Most importantly, we worked with local experts and staff to zero in on specific strengths and weaknesses existing in the Rwandan system and identify potential solutions for improving ECE quality for all children in the country.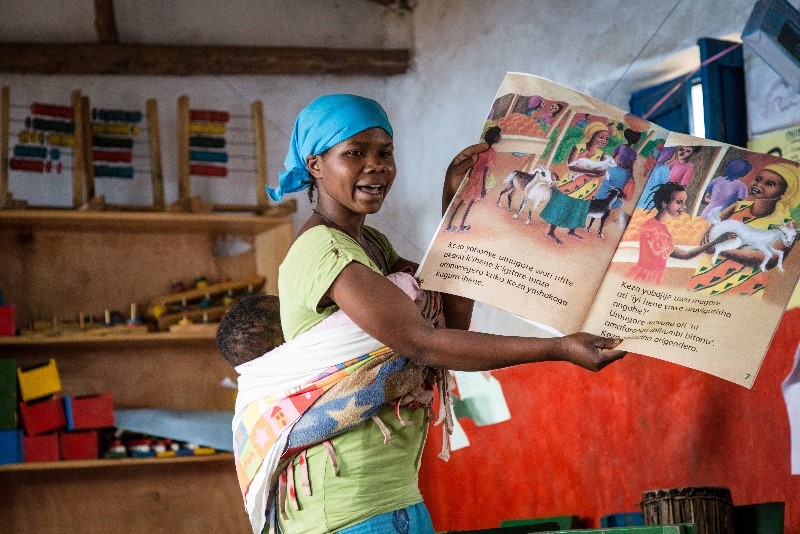 What We Used
A critical tool in this research process was the International Development and Early Learning Assessment (IDELA). IDELA is an open-access, holistic assessment tool that measures literacy, numeracy, social-emotional and motor development for 3 – 6 year old children. IDELA was developed by Save the Children and is now used by 100+ partners around the world, free of cost. Using IDELA as the key outcome across multiple studies allowed us to easily compare the results of different trials to one another.

Lessons learned were shared with other NGO partners in the country through the Rwanda Education NGOs Coordination Platform (RENCP), and were used to develop targeted advocacy messages. The RENCP group created policy briefs, position papers, and made presentations for the key ECD actors identified at the beginning of the project.
As a result of the research and targeted advocacy of Save the Children and other NGOs, the Ministry of Education in Rwanda committed to building preschool classrooms in all communities, including purchasing storybooks and other age-appropriate toys for all classrooms. The Ministry of Education of Rwanda also agreed to create a national preprimary teacher training system, and budgeted for preprimary teacher salaries for the first time. Previously, parents were responsible for paying volunteer teachers' incentives, which meant that often teachers were not paid consistently and that many of the poorest families did not send their children to school. Providing teacher salaries was a critical step toward ensuring preschool teacher motivation and retention, and enabled even the poorest children to access preschool for the first time.
What IDELA Helped Us Learn about ECE in Rwanda
Without IDELA we would not have been able to demonstrate the strong connections between the quality of children's classroom and home environments and their learning outcomes. IDELA allowed us to share rigorous, relevant information with the Ministry of Education, local NGO partners, and communities. A few of the most important lessons learned were:
High quality learning environments, at home or in a school setting, are strongly correlated with improvements in school readiness
Quality learning environments for Rwandan children require a play-based curriculum that leverages age-appropriate learning and teaching materials
Professionalization of ECE teachers and ongoing teacher training is critical for maintaining quality
Parenting education on simple strategies and activities for promoting learning at home is effective in improving children's school readiness beyond the school walls, especially for those who don't have access to pre-schools yet.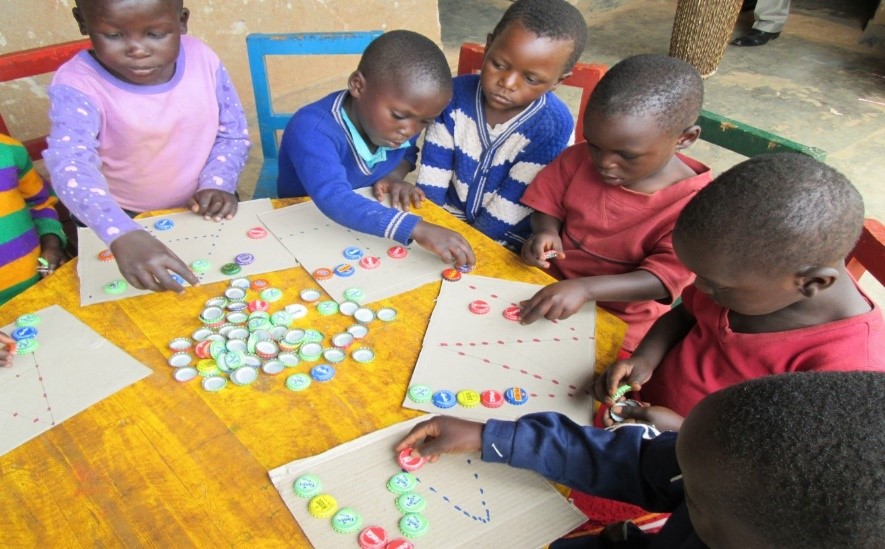 Now What?
Many low- and middle-income countries are also in the early stages of adopting preprimary education into their basic education systems. The stage and scope of ECE policies in different countries varies, but the access and quality challenges seen in Rwanda are common. By leveraging free tools like IDELA, Save the Children and our partners can determine how to address these challenges in a very resource-efficient way. As we saw in Rwanda, using this data to create focused advocacy and harmonized messages while working with a network of like-minded organizations can be highly effective. Deliberately using locally generated evidence is also critical when sharing our work with policy makers. These examples and experiences help them connect the dots on the benefits children and families stand to gain from their policies. Using data-driven approaches, as we did in with IDELA in Rwanda, ensures that we understand and can advocate for the most effective approaches for children.
More information about this project is available here.