By: Pham Tra My – Sponsorship Assistant, Save the Children in Vietnam
During the wake of tropical storm Nida that hit Lao Cai Province in August 2016, Phin Ngan Commune was among the most affected areas, causing massive destruction on personal and property damage. "1 of our 13 school sites was destroyed during the flash floods and landslide," said Ms. Huyen, Principal of Phin Ngan Preschool.
The trip started at 7.30AM. Our original plan was to visit Tuan, Mr. Bruni's sponsored child. However, like many other children in Lao Cai, Tuan spent the summer away from home as he joined his parents when they travelled to another place to seek extra income.
Together with Mr. Bruni and Ms. Pacione, our car went up the hillside gravel roads that led to the school site. Before our eyes lied vast rice terraces, small lakes, and a few houses that belonged to the local people. We were warmly welcomed by district officials and school staff, who were kind enough to spare an hour from their busy working day to meet Mr. Bruni and his companion in person.
Ms. Huyen then showed us around the school site. Our attention was drawn into the small toilets that were currently under construction. "So… how do the children [go when they need to]?", asked Mr. Bruni. "They use potties," Ms. Huyen answered. According to her, some parents were contributing labor work in the construction of the toilets and safety fences around the playground so everything would be ready by the time summer vacation ended.
The sponsors were later invited to join a Parent Club session, an activity initiated by Save the Children's Early Literacy and Math at home (ELM) program, with the purpose of helping parents gain the skills to help their children learn at home. What we took from the session was that teaching children at home did not have to be complicated; parents can use very common items found around the house (like corn kernels, pebbles, or tree leaves) to familiarize kids with numbers and counting skills. Moreover, incorporating numbers and counting into daily chores helped children learn faster. For example, a mother would ask "Could you bring me 7 garlic cloves to prepare dinner?"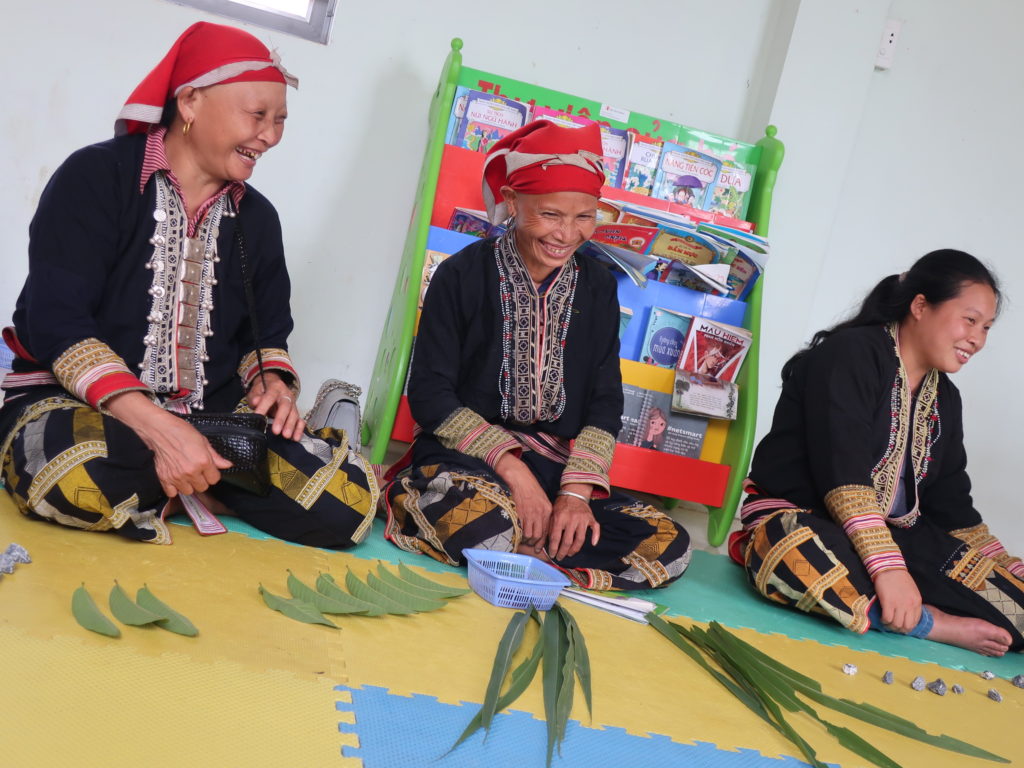 To welcome the sponsors, school staff and parents had prepared some games, which included tug-of-war and sack jumping. Though hesitated at first, Mr. Bruni decided to hold one end of the rope, exclaiming "I haven't played this game in 25 years!" with a big smile.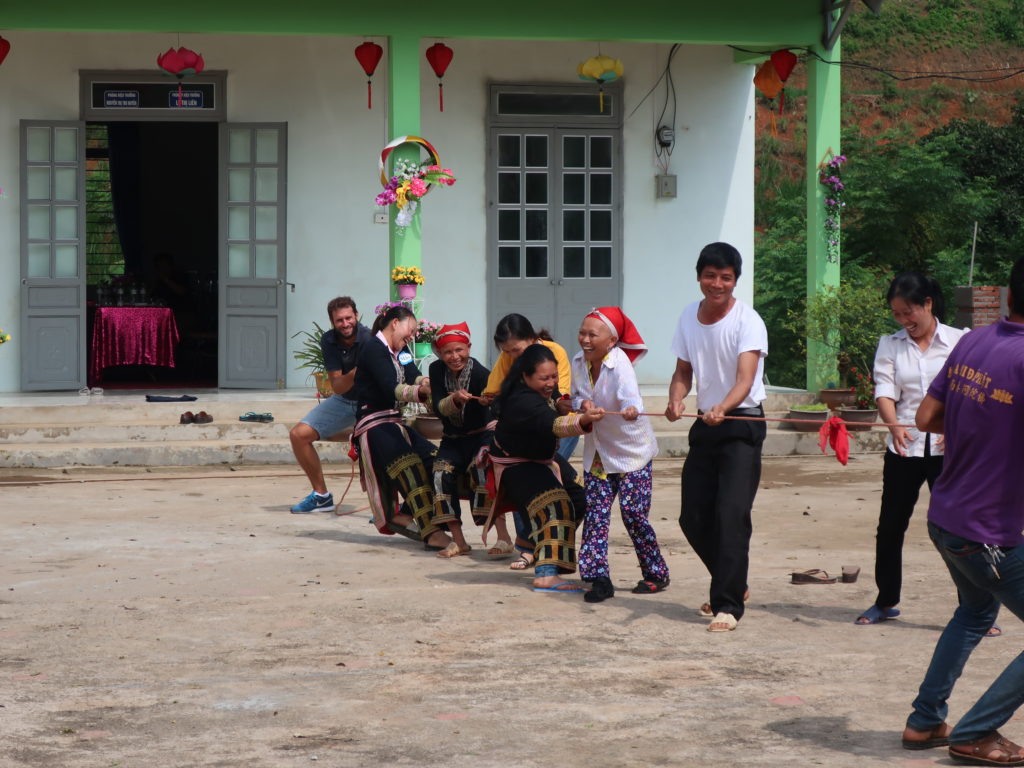 Despite the children shyness and language barrier, Ms. Pacione quickly acquainted herself with the little kids that followed their parents to the Club session that day. Some of the children were wearing traditional Dao attire. And there stood out one little boy in green, the uniform color of police officers, for his dream was to become one when he grew up