By: Daisyderata Chitimbe, Sponsorship Servicing Facilitator
Edited by: Memory Mwathengere
From a distance, as I rode towards one of the primary schools I facilitate on my motorbike, the sight of pupils wearing white and blue uniforms lit up my spirit. Slowly, as I got closer the pupils burst into a song that went: "Aunty Daisy tiwalandile tiwalandile" in our vernacular meaning "Aunty Daisy we welcome you". For years, they have familiarized themselves to the sound of my motorbike and married it to my name.
Every day is an opportunity to make a difference and this is what I live for. Having clocked ten years working with Save the Children, one would think the passion of being a Field Facilitator would have died. But it seems as years are going by, the more I fall in love with my job like a beautiful story wine that becomes mellower with time.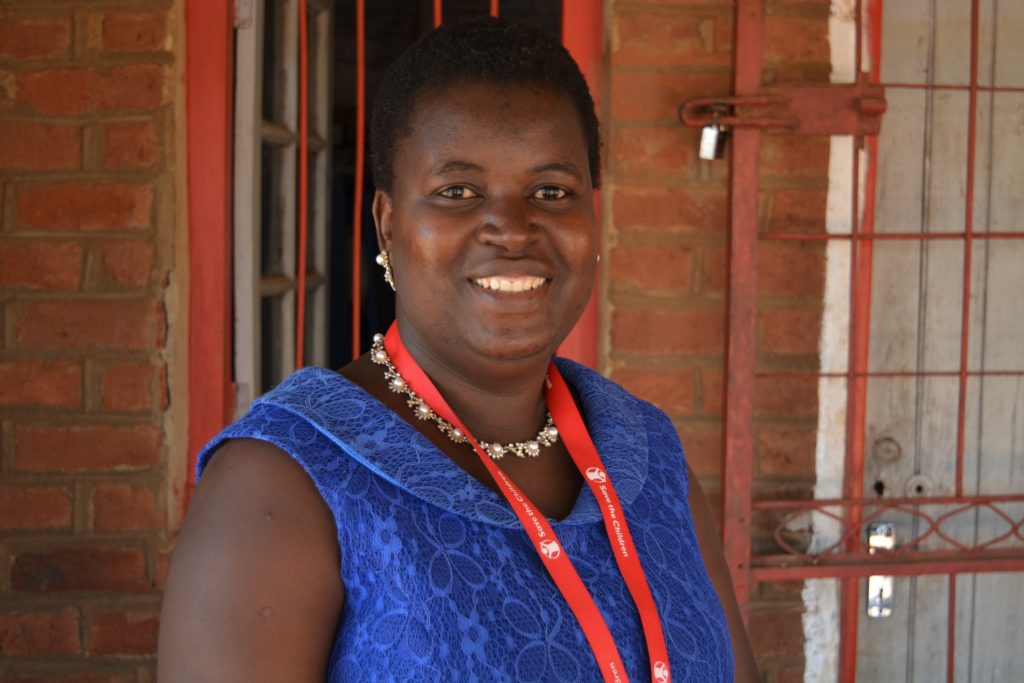 It was that time of the year again we do Annual Family Update (AFU). Annual Family Update is an exercise we conduct annually to update child records and photographs of children enrolled into sponsorship. Young boys and girls were excitedly waiting for Aunty Daisy to capture their photographs. They were neatly seated under a mango tree whilst waiting for me to get my camera and tablet out.
Having gotten my gadgets ready, I began orienting them in readiness for the photo taking session. They were already smiling in eagerness- grinning from ear to ear. One after another they came. "Can I see myself please"? They would ask and at the sight of their photograph they would burst in laughter. "Ah I want another photo." In no time, the day was already over having captured 100 photos of learners. My arms were aching and the feet got swollen, having stood for long the whole day.
It was like this each and every day for three months. Regardless of the hurdles, the beauty of the smiles was my consolation and knowing these the lives of these children will be greatly impacted. Thank you to sponsorship for giving me an opportunity to make lasting changes.