By: Tara Joseph, Sponsor Servicing & Quality Coordinator
Claire-Rose is a 14 year old girl, living in Davenouce, a small community in Dessalines, Haiti. The youngest of her siblings, she has a special bond with her father; during her summer breaks she enjoys walking to the nearby rice fields to bring him a cold drink to refresh. In 2013, after a community mobilization campaign organized by Save the Children, Claire-Rose's mother decided to enroll her in the Sponsorship program in the hopes of getting her to express herself more and learn about other cultures.
Shortly after her enrolment, Claire-Rose became sponsored and started exchanging correspondences with her new pen-pal. "When I received my first letter, I was very happy. It made me feel special to have someone that far away thinking of me", she explains during her short interview.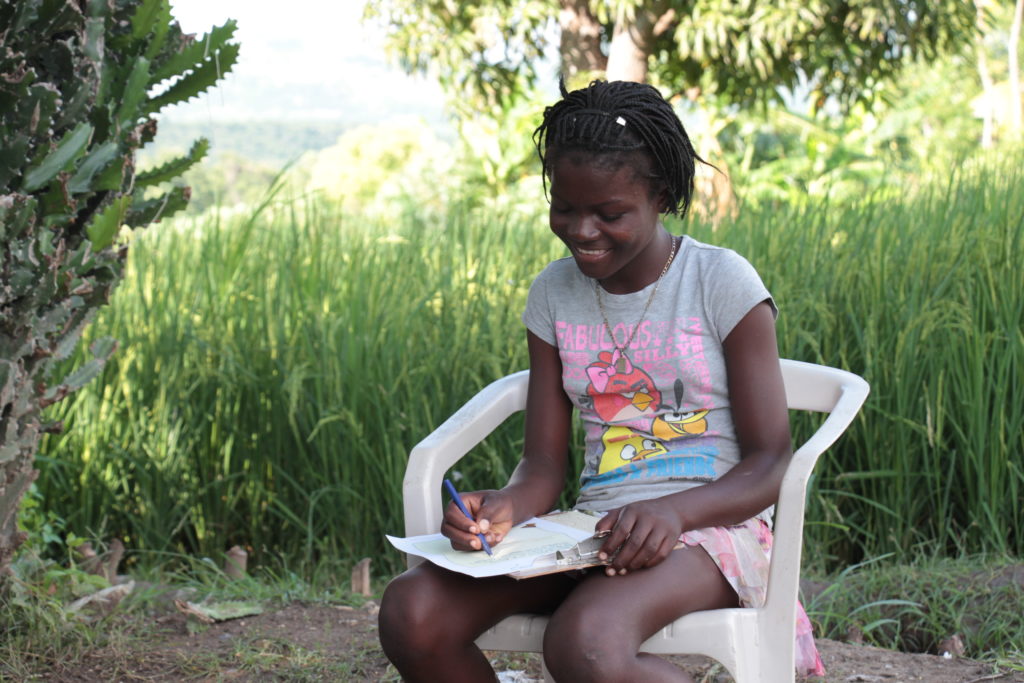 The Save the Children field agents assisted her at first with reading and writing her letters, but gradually she was able to respond on her own. Today she can write her own letters and is always eager to receive packages and letters from her sponsor. Her latest package this year contained a bright pink sequined notebook: "My best friend was with me when I got the package she begged me to let her have this notebook, I didn't give it to her, and I love it so much that I will use it as my diary to write all of my secrets".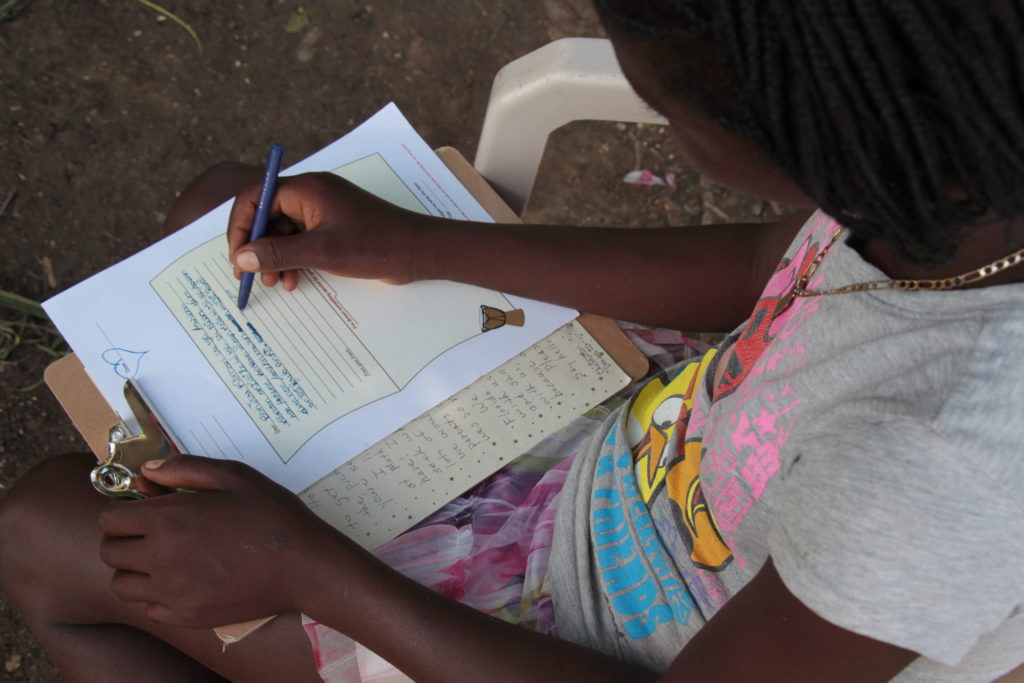 A previously shy and introverted child, Claire-Rose started making new friends when she became sponsored, since children are very curious. As she is receiving her sponsor's letters, she's becoming more talkative: she has a bigger view of other cultures, she created a strong friendship with someone that she hasn't physically seen but who cares about her well-being and she gained more friends because they became interested in her exchanges with her sponsor. Besides attending school, playing and gardening, she added a challenging but exciting activity to her routine. Thanks to sponsorship programs and regular correspondence exchanges, children in Dessalines such as Claire-Rose are now getting a major literacy boost!