By: Ruth Carola Zambrana, Sponsorship Assistant, Save the Children Bolivia
"Teachers used to send their students to the school library as punishment (detention) but now students who are rewarded are sent to the library", says Mariel a school librarian in Cochabamba, Bolivia.
Mariel's school library has been growing thanks to the support of Save the Children, who began working with her school in 2012. Encouraging children's literacy and love for reading was one of Save the Children's objectives and to do so, teaching materials, posters, and books were donated in order to make this space welcoming and exciting for children. A year later, the longed-for library began to operate.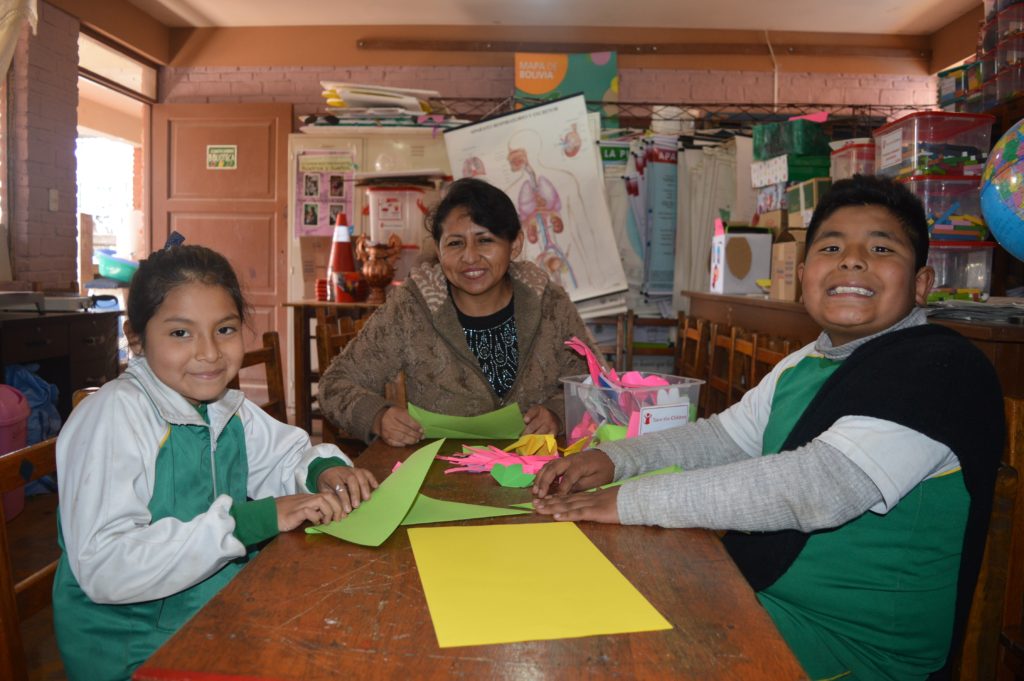 Mariel shares with us: "When I first started working here, I simply worked in the library and didn't know what I had to do to make children want to come to the library". Given the need to make the library an attractive place for children to be in and start reading and learning new things, Save the Children held Socialization and Library Implementation guideline workshops with the specific objective of arising the curiosity in children on what the school library may offer them.
After participating in these workshops, we now see children at Mariel's school during school recess run to the library faster than to the kiosk. Children really started to enjoy being in the library and this was thanks to Mariel's dedicated work of applying everything she has learned to improve her library. She explains: "The library implementation workshop has taught us how to give life to the stories children read. We have done this with our children by working with them to develop their own stories, practice origami, organize story time sessions, act out stories and also create a story roulette for children to pick out a book". Children enjoyed working on stories so much that during the presentation of the school's library to the whole school, children's work was highlighted and they were able to demonstrate their work. Children themselves have talked about how the library has improved and how they loved how we have taken advantage of the materials that Save the Children has given them.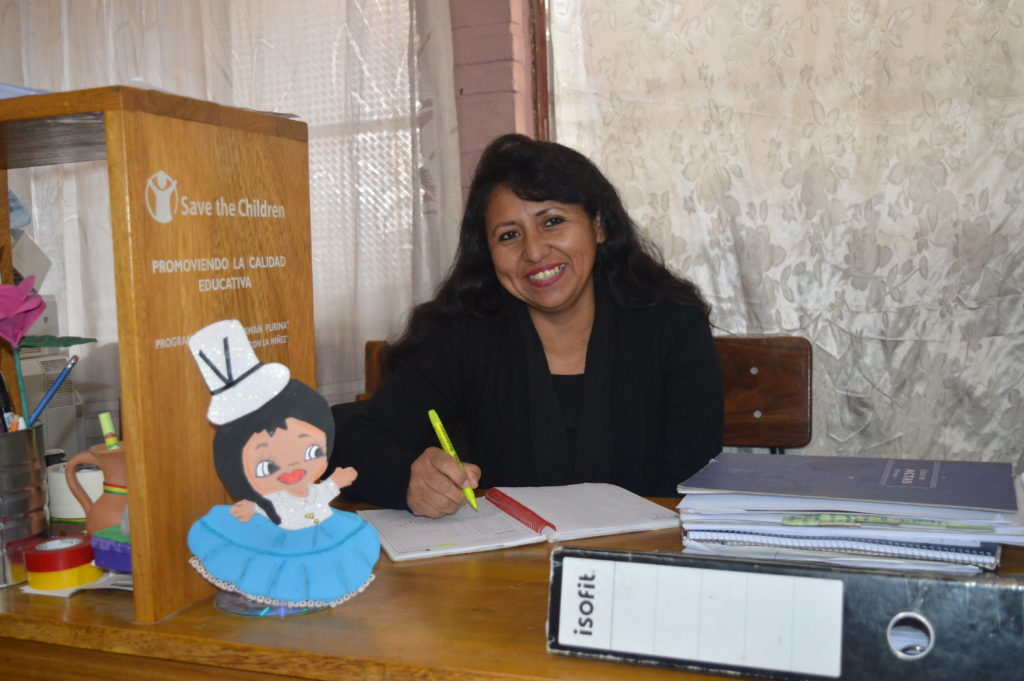 Ashly, on of Mariel's students and also a sponsored child girl remembers: "Ms. Mariel encouraged us to make our own stories… mine was about a toad." "Mine was about a boy and it was shaped as an accordion. Ms. Mariel has motivated us to invent our own stories" points out Alira (Ashly's classmate) who also is enrolled our Sponsorship program.