By Julia Morledge, age 15
Julia sponsors Emil, age 6
Edited by Jenée Tonelli, Sponsorship Communications Specialist
At 15 years old, my family has been sponsoring through Save the Children longer than I've been alive. I've written to children over the years and received their letters and drawings in return, but have always wondered more about my sponsored child! So, it was very exciting when my family and I visited the Save the Children Summer Programs in Tennessee. Being from New England, it was so great to see what daily life was like for kids in rural, southern America!
The Save the Children Programs help to keep kids on track with their learning over the summer to make sure they don't fall behind while school is out. My family and I sponsor because we have always believed that reading is especially important for these kids to learn, as our current society requires literacy to be successful.
One large goal of the program was to make reading fun for these kids. Everything they did with the kids was learning disguised as fun, which was really amazing to see. Before going out to see the programs, I was expecting a generic type of daycare for parents to drop their kids off while they worked. However, these kids were having a great time participating in all of the fun activities Save the Children had to offer while learning at the same time.
I was also so happy to see there was a connection between the staff and the kids that seemed to drive them to want to learn and accomplish more. For many of these kids, the Save the Children staff are their number one supporters.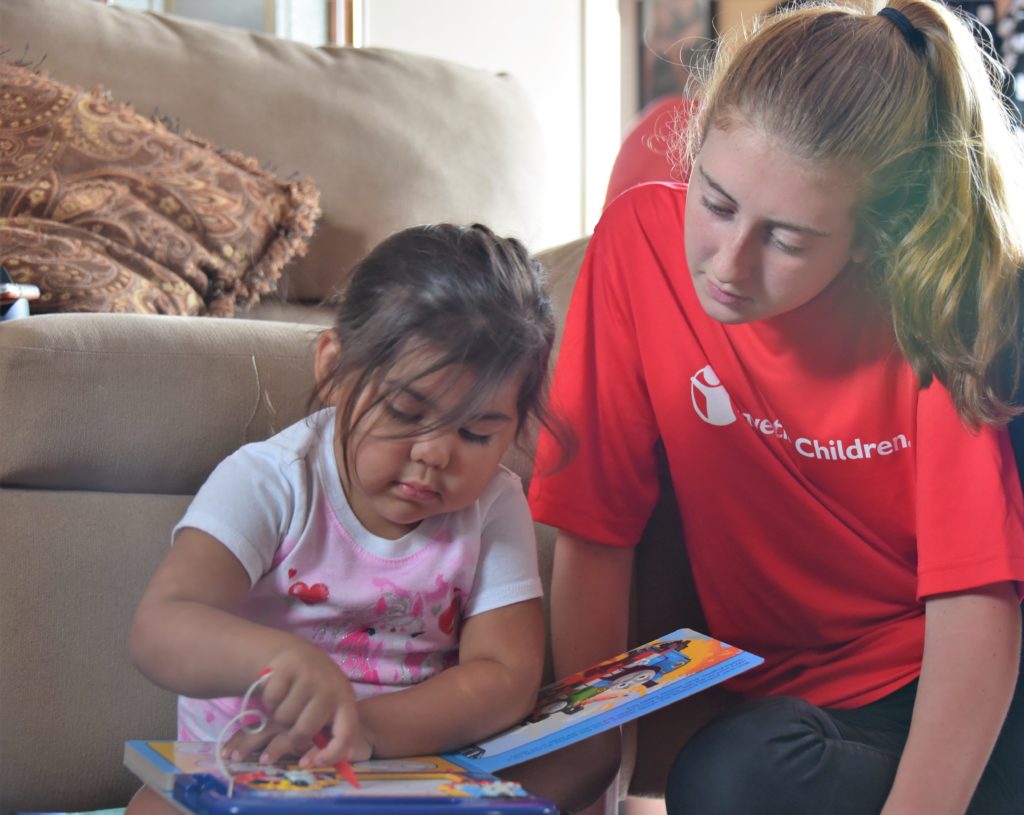 I'm more convinced than ever that every one of us has the power to make a difference in this world, and by investing in our young generations and teaching them how to become ambitious learners, we are investing in the future. Save the Children provides support to these kids and gives them the tools to help both themselves and those around them.
Something that I take for granted are the many supporters surrounding me, constantly pushing me and wanting me to succeed in life. After seeing many children who didn't have much or any support at home, I could see clearly that Save the Children was providing much needed support for all of these kids. With just one group of cheerleaders, my sponsored child is being given the opportunity to break the poverty cycle and seek a better life for himself.
I'll never forget how inspired I felt watching these kids develop a passion for learning! It gave me hope for the future of our world.