Written by Soha Ellaithy
Senior Director, Strategic Foundation Partnerships and Senior Partnership Director, BASICS
I was born and raised in Egypt, a middle-income country that has a functioning healthcare system and universal healthcare coverage – albeit of often dubious quality.
In 2008, one in 10 Egyptians had chronic Hepatitis C, the highest rate of infection in the world. The direct cause of this catastrophic situation is a mass-treatment campaign conducted by the Egyptian government in the 1970's and 80's to eradicate schistosomiasis infection. The repeated use of needles resulted in Hepatitis C, a virus not yet known, being inadvertently spread to millions of people.
When, in 2011, my oldest son went on a school trip to Nepal, he contracted a diarrheal infection and had to be rushed to a local hospital to receive intravenous fluids. He called me and, to my horror, described stepping over pools of blood on the floor to get to a bed with no covering. My heart dropped – and to this day it still does when I think about that moment.
I knew exactly what the implications could be.
I've witnessed firsthand the terrible devastation of a healthcare-acquired infection on families and could not bear the thought of my son contracting Hepatitis C or HIV. It took a full three agonizing months of tests to clear my son of any possible infections that he might have picked up from a needle prick in an unclean hospital.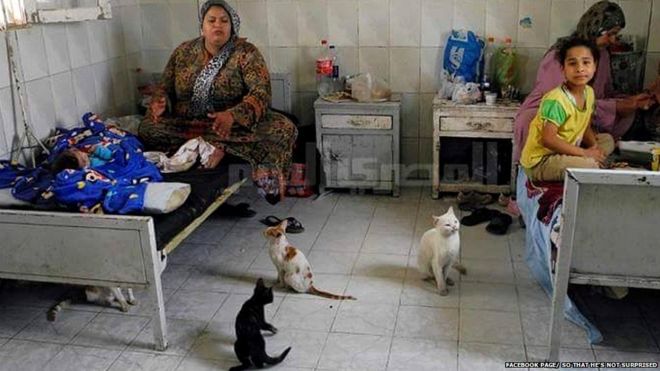 Despite a fairly strong medical education system and a tireless and dedicated medical staff, public health care systems in many countries like Egypt, continue to be plagued by poor adherence to proper hygiene standards and the devastating consequences that result.
As the Senior Partnership Director leading the submission to 100 & Change, when my colleagues first discussed with me the idea of eliminating this risk globally, I was immediately engaged. As we fine-tuned our idea in meeting after meeting, I became very excited that in BASICS (Bold Action to Stop Infections in Clinical Settings) we truly have a solution that will change the way healthcare is delivered across the world.
I feel very passionate about this project because it is inconceivable that in this day and age, we are still grappling with a problem whose solution is so simple: wash your hands, clean your working surfaces and be diligent in using sterilized equipment.
BASICS tackles the root causes of the problem and builds a solution that is self-sustaining. Using behavioral science to modify individual behavior so that simple hygiene routines can become "second nature," we will build the supporting infrastructure and design a national system that ensures this new normal is part of a fully functioning and supportive national health system.
I dream of the day when no mother would ever take her child for a simple procedure only to go home with a child who has a life-threatening disease for absolutely no good reason!
To learn more about BASICS (Bold Action to Stop Infections in Clinical Settings) is a new initiative that will transform healthcare and reduce healthcare-associated infections (HAIs) by at least 50%, visit savethechildren.org.