Every mother dreams of giving her child the best future possible. Valentina's mother, Claudia, is no exception. But raising her only child in Sonsonate, El Salvador, where 75 percent of children do not complete basic education, means the odds are stacked against her.
"As a mother, … I was nervous about responsibility and providing my child with quality learning/education," said Claudia. Which is why, when Valentina was only three months old, her mom enrolled her in our child sponsorship program and joined a parenting circle, where Valentina engaged with adults and other babies her age.
"I [have] noticed a difference in Valentina's attitude … She used to cry around others and didn't like to play with other kids," said Claudia. "Her exposure to what was taught in the parenting circles changed that."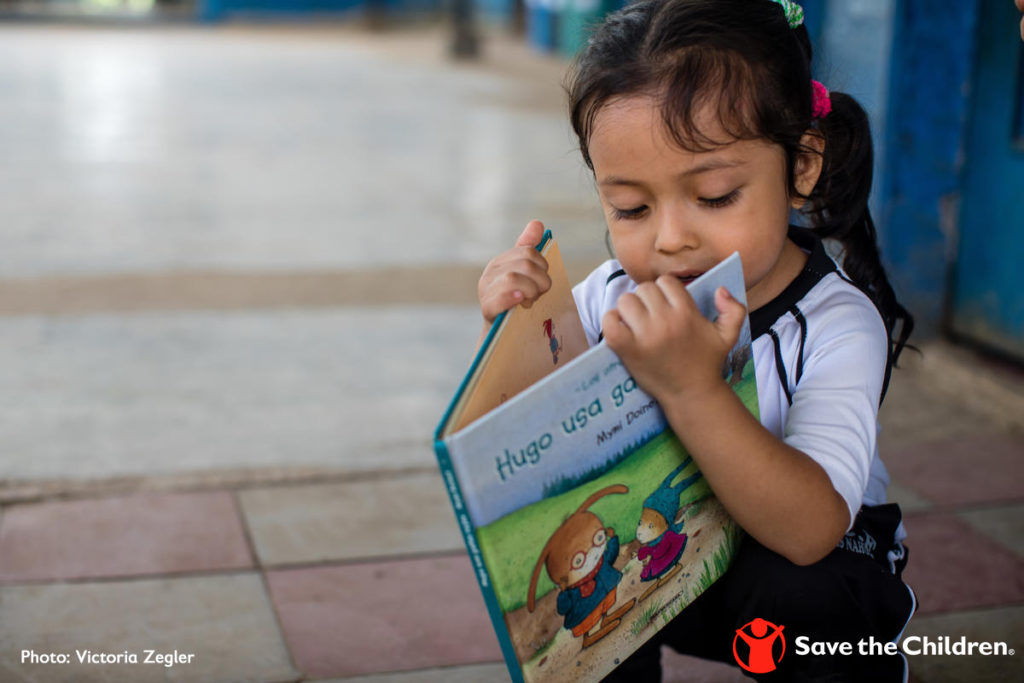 This past year, Valentina's teacher asked for Claudia's support in her daughter's kindergarten class. Through Save the Children's parenting circle and volunteer training, Claudia knows about the physical, cognitive, socio-emotional and language skills of children and how to engage them, making her an invaluable resource in the classroom.
Her daughter couldn't agree more. "I'm happy my mom is at school," said Valentina, who is part of a reading club that Claudia helps run. After listening to storybooks, the children participate in engaging activities such as drawing pictures based on the story. Because of these educational opportunities, Valentina loves doing her homework, especially when it involves letters. Soon she'll be able to write her name all by herself!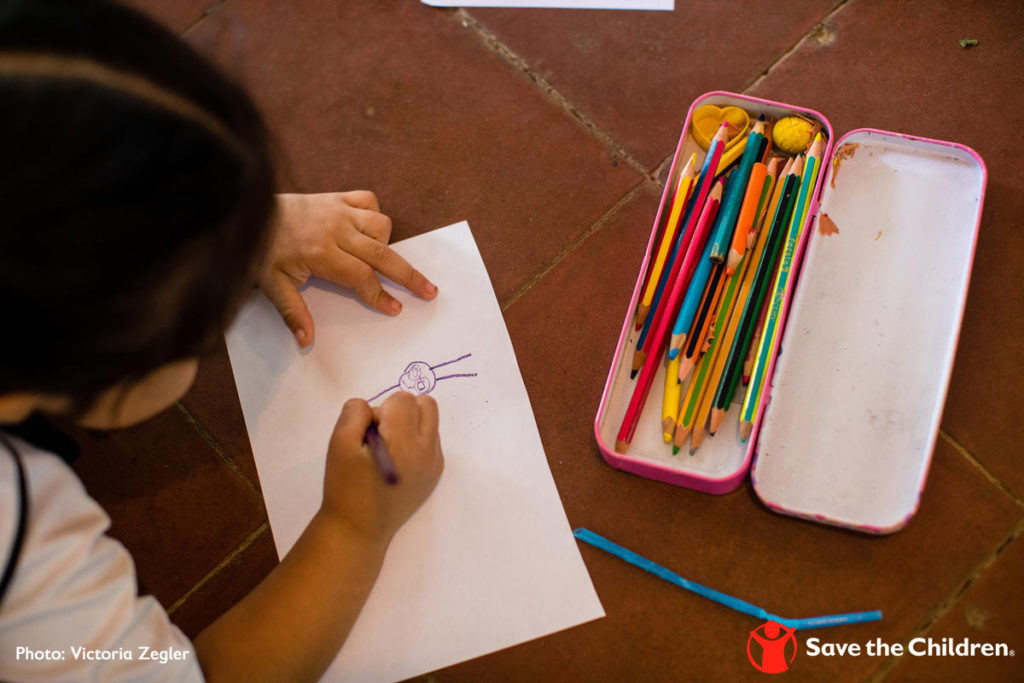 School isn't the only place where reading is encouraged. At home, mother and daughter bond over books about animals — Valentina's favorite — space and the planets. Said Claudia, "I want Valentina to know, when she gets old, that I was there for her, reading to her."
Today and every day, we celebrate moms like Claudia, who inspired the Ministry of Education to adopt Save the Children child sponsorship's strategies, which are being implemented in all kindergartens, first grades and special education classes nationwide, giving children like Valentina the best chance to succeed.