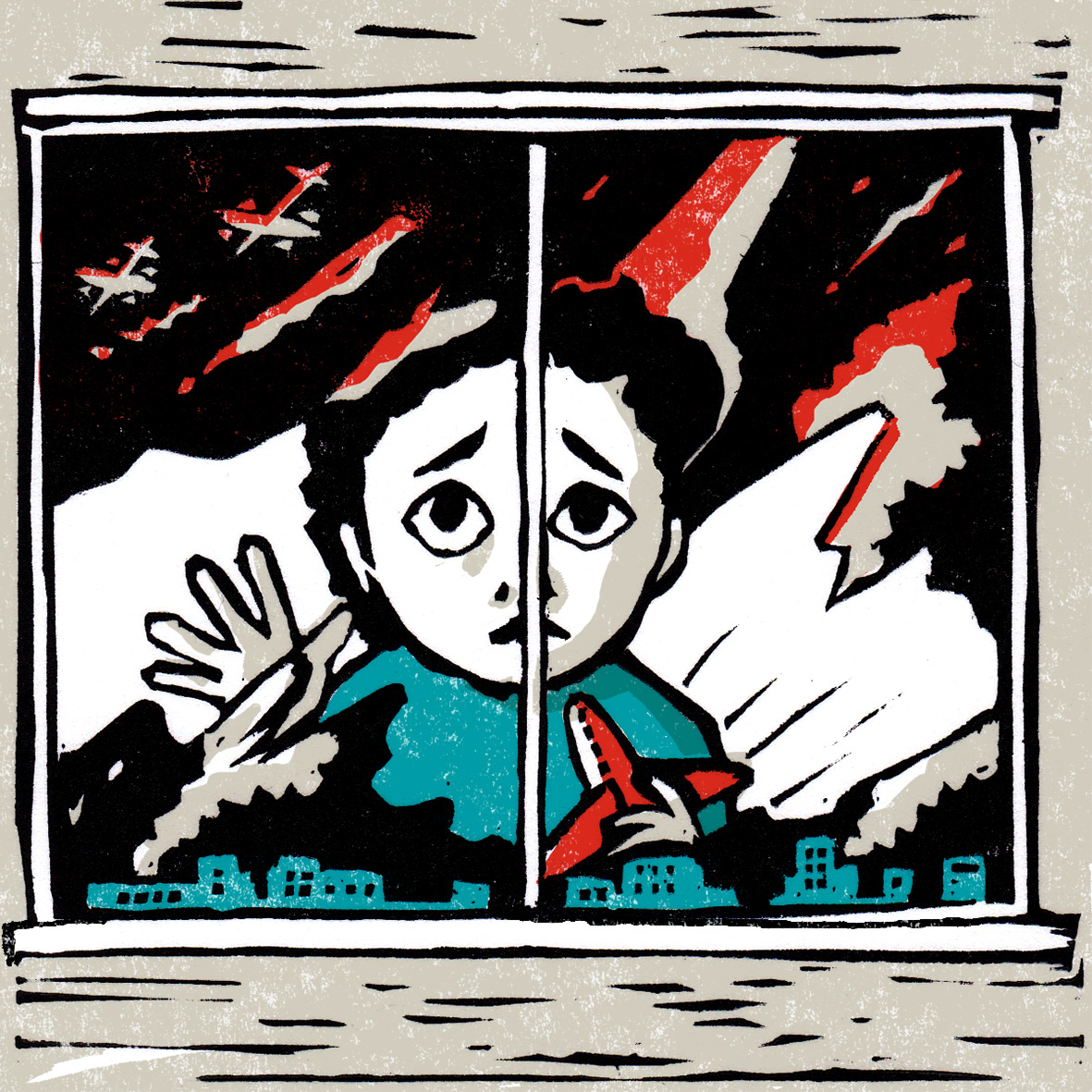 Illustration by Takayo Akiyama, Save the Children
This is the second of a three-part blog series written by a mother named Sukaina who is living and raising her young son in Yemen. Sukaina works for Save the Children in her home country, which has been at war since 2015.
When I think about my son, I get tears in my eyes. He is three and all he has ever known is war.
This is what happened the night he was born.
It was midnight when my contractions started. We had to go to three different hospitals before we found one where they had electricity. There were airstrikes all around – it was so scary. In the end, I needed a C-section and I asked to have a general anesthetic because I didn't want to hear the sound of bombs when my son was born.
So war has been part of his life, right from the start. I feel like it has stolen his childhood away. He is three years old! He wants to go out and explore, but we have to keep him indoors where it is safer. He can't play with water outdoors because he could get cholera. Or play football in the street because it is too dangerous.
This isn't what I want for him.
Before the war, we used to have big family gatherings. I loved them. Everyone would eat together. The kids would play – it was such a happy time. Now, all we talk about is the war.
We are exhausted. We are tired of crying. We are tired of war. All we want is to have a safe life where our children could live an ordinary life.
To learn more about the work Save the Children is doing in Yemen, visit our website.
YOUR SUPPORT CAN MAKE THE DIFFERENCE FOR CHILDREN AND FAMILIES IN YEMEN. PLEASE DONATE TO THE YEMEN CHILD'S RELIEF FUND TODAY!