Written by Carolyn Miles, President & CEO, Save the Children
Kenya's people had known droughts, even severe droughts, but they'd never experienced anything like this before.
This World Water Day, I've been reflecting on a trip I made to northern Kenya in 2017, when the whole Horn of Africa was experiencing a devastating drought. The rivers had all run dry, crops had failed and livestock had perished. When it finally did rain, flash floods swept away anything left. Children were hungry, malnourished, sick and dying.
I met desperate mothers and little children forced to dig into dried-up riverbeds just to find some muddy water. It was a grueling process that took children many hours, twice every day. First, they walked to the dry riverbed, then dug deep holes into the dirt, sometimes 10ft down, until enough water appeared to fill their water jugs. Then they would haul themselves up and out of the hole to carry the heavy jugs back home to their families. No child should have to spend precious time away from school and their families like this, only to have water unfit to drink.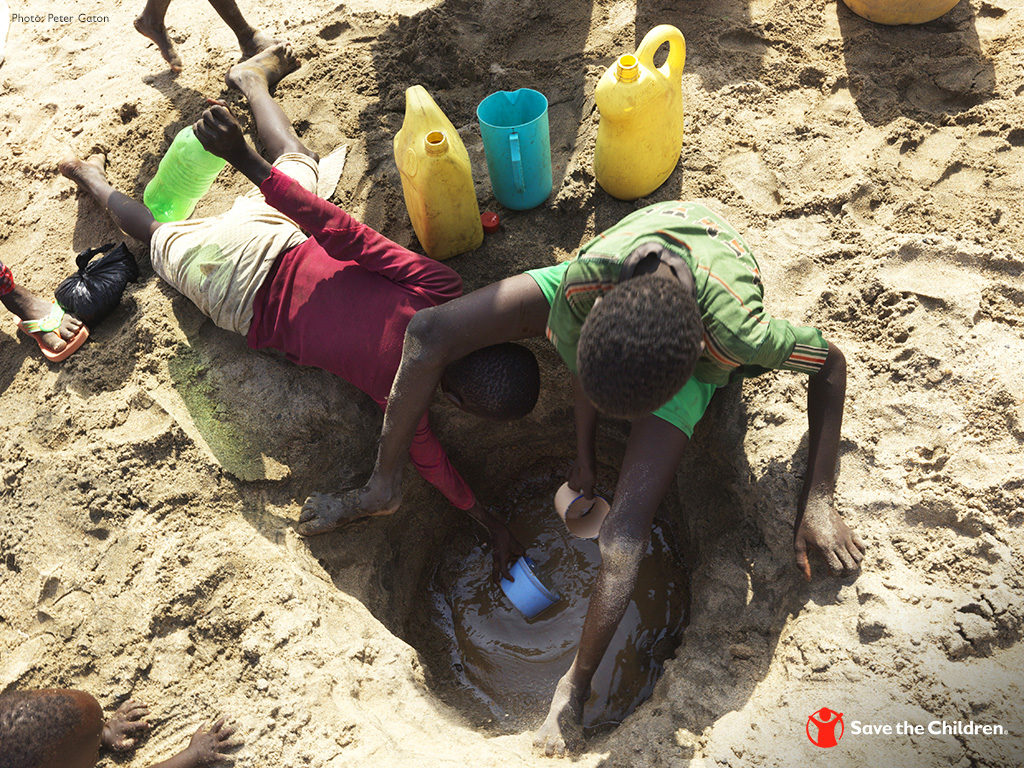 The good news is that through Save the Children's partnership with the P&G Children's Safe Drinking Water Program, we were able to help purify that muddy water, using P&G's water purification technology. We met with local mothers, distributed much-needed supplies and taught them how to benefit from this easy-to-use technology. This amazing process, invented by a P&G laundry scientist, transforms dirty water into clean, drinkable water in only 30 minutes, preventing deadly, water-borne diseases – and saving lives. It also helps improve health, enable education and increase economic opportunities for entire communities.
Thanks to supporters like P&G, we were on the frontlines in Kenya, saving as many young lives as possible throughout the unprecedented drought. And we're still there to this day, working to ensure children and families have what they need to not only survive, but grow up healthy, educated and safe. Together, we're creating ripples of change in children's lives, their families and communities – ultimately transforming the future for all of us.
A special thank you to P&G, in partnership with National Geographic, for the honor of being named a Water Champion – and spreading the word about our humanitarian work.
Happy World Water Day!