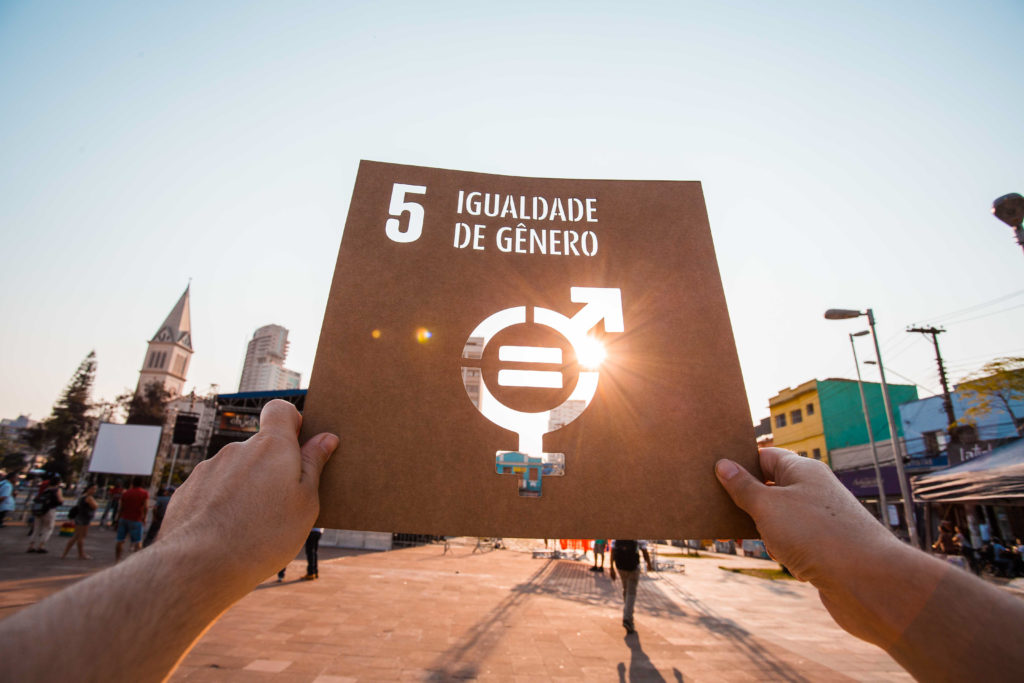 Written by Carolyn Miles, President & CEO, Save the Children | Photograph by Mauricio Santana/Getty Images
In the time it will take you to read this, at least 45 girls will marry before they turn 18. These are girls that will likely never finish school, will have babies too young and will struggle to break out of poverty.
Statistics like this are still all too common around the world. Gender inequality, discrimination, and gender-based violence persist globally, starting at birth and worsening throughout adulthood. Today, on International Women's Day, Save the Children is calling attention to what we're doing to address the gender barriers that children around the world face.
One hundred years ago Eglantyne Jebb, child rights defender, suffragist and visionary, catalyzed a global movement for children when she founded Save the Children. In the spirit of our founder and her resolve to uphold the dignity and rights of every child, we are proud to launch Save the Children US' first Gender Equality Strategy.
This strategy articulates how we plan to achieve progress toward a more equal world by focusing on gender equality and social inclusion in all our programs, advocacy and organizational policies and practices.
Over the next three years we will work to eliminate all forms of gender-based violence and harmful practices, including child marriage. We will work to empower women and girls and promote positive and diverse expressions of masculinity. We will continue to keep gender equality at the heart of our advocacy work and integrate gender equality into how we think, plan, and operate as a global organization.
As Save the Children enters its second century of change, we are doing whatever it takes to ensure all children grow up the way they deserve — healthy, educated and safe. As we work to create positive, lasting change for children, we need an ambitious plan for promoting gender equality. Our vision is a world where girls, boys and youth of diverse gender identities are heard, valued and have access to equal opportunities. We believe that all children should be empowered to live their lives, speak their minds and determine their own futures. Placing gender equality at the center of our work will have a resounding impact on the lives of children and families that we serve, creating positive and sustainable change in their communities across the globe.
As our founder Eglantyne Jebb once said, "Humanity owes the child the best it has to give." It's time to ensure a more equal world for all. We owe it to children around the world.