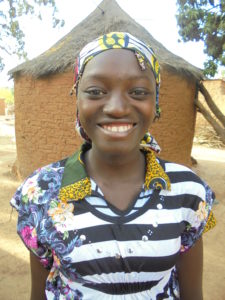 Ramatoulaye, Sponsored Child
Edited by Mariam Diaby, Quality Communications Coordinator
Save the Children in Mali
February 14, 2019
My name is Ramatoulaye and I am 12 years old. I am in fifth grade and love to read, and dream of becoming a teacher one day. I enjoy school and I get along with my schoolmates. I live with my family in a community that has been a part of Save the Children sponsorship programs since 2008.
I had a difficult childhood because my parents divorced when I was very young. My stepmother raised my siblings and I. Being the youngest child, the absence of my mother affected me a lot. But, I was still lucky enough to attend school. Being in school and having many friends helps me to forget my mother's absence.
Our school wasn't always as nice as it is today, though. Before Save the Children came, children were studying in poor conditions. The classrooms were made with straw and mud bricks, and would easily fall apart during harsh weather. The lessons taught in school were not fun for us either. Our teachers were not teachers by profession and had not had any real training in how to educate us. They didn't know how to explain things in a way we would understand. Parents could hardly afford school supplies for their children anyway, and many of them did not see school as important. Our parents thought having us work on farms with crops or animals would be better for our families. So, school attendance was very low.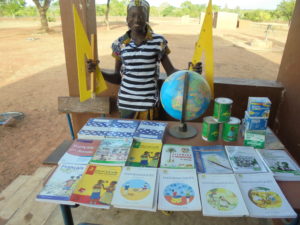 But since Save the Children came, sponsorship has been a true breath of fresh air. Our school has received school supplies that meet our needs as students but also make learning fun. We now have all kinds of new books, geometry tools, chalk and other teaching materials, and notebooks, writing slates, pens and pencils for me and my friends. The new classroom blocks are also strong and sturdy to survive the rainy season. They have big open doors and windows to keep it cool when it's hot, with a shaded pathway for us to get out of the sun. The old building was dark and air didn't move through it like this.
Our teachers also learned how to make the lessons more interesting for us, and how to teach all of us, no matter how well we could read. Save the Children was even able to reduce our school fees by helping to find funding to support the teachers' salaries, which many of our parents could not pay for.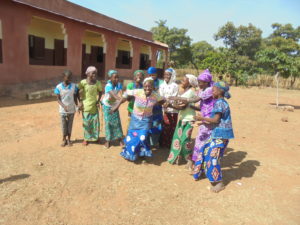 Before we never had more than 15 students in my class. Now there are over 30!
The headmaster of my school said, "Thanks to Save the Children, there has been a positive change because our community has benefited from [new] classrooms and the school attendance has been improved, a real blessing for our community."
I'm happy I can go to school. I feel safe and welcome there. One day, maybe I can teach in a school like this.
To learn more about how sponsors have changed the lives of children like Ramatoulaye, visit your online account at Sponsor.SavetheChildren.org/MyAccount. We have more videos and stories about the changes sponsors make possible there!