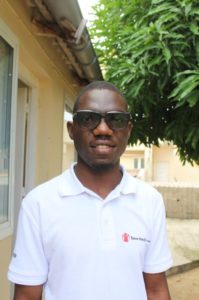 Simone Jussar
Quality Communications Coordinator
Save the Children in Mozambique
February 28, 2019
In the Barragem community, in the Nacala area of Mozambique, lives the little Matano. He is 13 years old and in sixth grade.
Though he had managed to learn to read and write at school, he had always struggled. He could read a little but not very well, and could not count properly.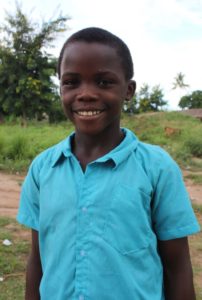 When Save the Children started to train teachers in Barragem about how to foster their students' confidence in the classroom, everything started to change.
Before sponsorship came, teaching methods had always been focused on the teacher, without incorporating interaction from students into the lesson. Students like Matano did not feel encouraged to participate in the lessons themselves, and instead just sat quietly, often causing them to lose focus.
When Save the Children started teacher training in Barragem, teachers learned how to use student-focused activities, like games, puzzles and group work, to make lessons more fun. Teachers now know how to encourage students to keep trying even if they are having trouble, for example by giving praises after an answer is given even if it was not the correct one.
With the dedication of his teacher and the personal commitment from the little Matano, his grades began to improve. As Matano improved, he came to inspire the other students in the class who had also been struggling.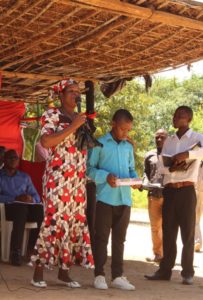 Later that year, the district education offices organized a competition between all the schools in Nacala to honor the best students and help motivate children to work hard at practicing their reading and writing skills. Matano first won as the best student at his school, and then went on to win the district competition! Children were scored on their ability to pronounce words, read passages aloud and write words with correct spelling and sentence structure.
Matano said "I am very happy. I did not know I could win this competition as the best student. I saw many students who know how to read well, but I won," and added again thoughtfully, "I am very happy."
Now that sponsorship has helped show teachers a new way of engaging their students, Matano and his friends have big dreams. "I want to be a teacher so when I grow up, I can teach the children here in the community," said Matano proudly.
Interested in joining our community of sponsors? Click here to learn more.