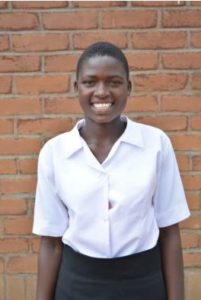 Margret, Sponsored Child
Edited by Memory Mwathengere, Sponsorship Communications Coordinator
Save the Children in Malawi
January 8, 2019
Although receiving a primary school education remains a basic public service in many countries across the world, for most children in Malawi, the chance to attend a good school is something very special, and millions of children in Malawi will never get the chance to experience this at all.
My name is Margret. I live in Zomba, a rural area in Malawi, together with my parents and three siblings. I am 18 years old and in my first year of secondary school.
I think of myself as one of the luckiest children in Malawi because I am in the sponsorship program. I joined sponsorship in 2008 when I was 8 years old.
Before joining sponsorship, I didn't have any exercise books or pens for school. Our school was always way too small for the number of students trying to go there. Sometimes, we could have 200 of us crammed into one room. When there wasn't enough space, I remember we needed to have classes outside, and we used to be disturbed by the noisy people and cars on the road nearby. When we were inside, the classrooms were bare and dull, without any print rich materials on the walls or tools for the teachers to use like books and chalkboards.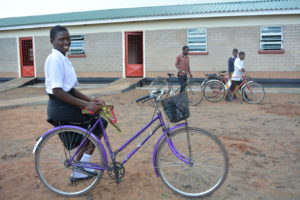 Then one day, sponsorship came and built a new school block.
Now, there are enough classrooms for all of us! We still may have up to 60 students in a class, but this is much better than the hundreds trying to all learn together before.
Classrooms are now stocked with textbooks and exercise books, and other learning materials like pens, pencils and chalk for the teachers. We also have the opportunity to participate in all kinds of afterschool activities. For example, we can learn about the arts or leadership skills through peer-to-peer sessions, so that we can learn with our friends. We never had these kinds of groups available to us before, and wouldn't continue with our studies after school. Our teachers also know better how to make learning fun and interactive for the students, including for children with a diverse range of learning needs.
This inspired me to go to school every day with hope.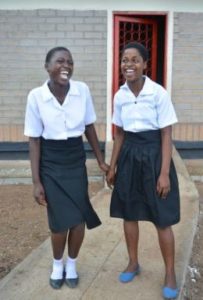 The new school blocks also have toilets that make both boys and girls comfortable, and clean water spouts. This is especially important for the girls, because without bathrooms stocked with the materials we need we would feel embarrassed or even have to miss class during our time of the month.
One of my favorite things in sponsorship is receiving cards from my sponsor. It makes me feel really special because it shows me my sponsor remembers me.
Normally, even teenagers my age are not able to read and write as well as I am able to now, because of the changes sponsorship has made in my school. Because I had such a strong start in school, I feel much more confident to face the future and become a teacher one day.
Viva sponsorship!
Viva Save the Children!
Interested in joining our community of sponsors? Click here to learn more.