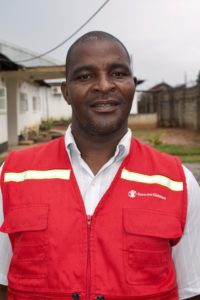 Paul Musole
Sponsorship Field Facilitator
Save the Children in Zambia
January 31, 2019
In a small village in Zambia lives Bonaventure with his mother, father and eight siblings. At 10 years old, he is in his fifth grade. While most families around Bonaventure's village depend on fishing and small-scale farming, his parents only grow a single crop, corn, to earn their living. Usually, they only have two meals a day because his parents cannot afford to feed him and his siblings three meals.
Despite all this, Bonaventure considers himself fortunate because his home is located near a small health clinic. Other families must hike for over an hour or more in the hot sun, crossing streams and along bumpy roads, in order to reach their nearest health services.
Before sponsorship, his school did not have safe drinking water or facilities for children to wash their hands during the day. Their old water source was a borehole, a type of well dug in the ground, that was old and rusty. There were no latrines specific for children, and the adult-sized latrines that were available had no handwashing facilities. Likewise, children didn't know ways to help maintain their health, like by washing their hands.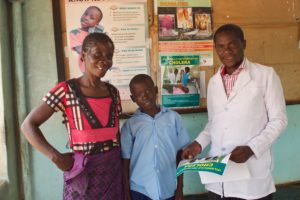 This increased the number of sick children in his village, which also delayed their learning, as children were often absent from school because they were too sick to attend.
"We used to have such overwhelming cases of diarrhea in the past that sometimes we would completely run out of medical supplies," shared Kasonde, the officer of the health clinic near Bonaventure's home.
Save the Children helped to organize a meeting with the community to discuss the problem. Parents, teachers and health and nutrition experts came together to discuss possible solutions.
They decided to form a school health club that could focus on improving the health knowledge of the students and allow children to learn from each other. These club members were trained by Save the Children health and hygiene experts on how to help monitor the personal hygiene of their fellow pupils and younger students.
For example, club members help manage handwashing facilities by ensuring children line up to take turns before returning to class after break or before having lunch. They also make sure that each handwashing area has soap and remains clean during the school day.
Save the Children staff also supported school assemblies and handwashing demonstrations to teach children how to wash their hands properly. Learning materials like informational posters, illustrations and pictures with descriptive images were shared, to help show what good hygiene skills look like to students in a visual way. The school also now has new and clean latrines that are safe and easy for even young children to use.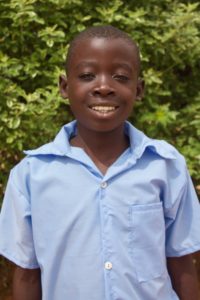 "Thanks to Save the Children, we were given some chlorine which the village head and I used to chlorinate the wells around the village. [Diarrhea] cases have tremendously reduced," says Kasonde happily.
Bonaventure and his friends now enjoy using a clean latrine and drinking safe water during the school day. The handwashing facilities stationed at the corner of the school buildings are never short of water. "I make sure I wash my hands all the time before eating and after using the latrine," Bonaventure shared proudly.
These lessons have also rippled through the community, to parents of students. Bonaventure's mother shared, "Because I have so many children, it is costly to nurse any of them if they get sick. I [now] take the preventive measures very seriously."
Interested in joining our community of sponsors? Click here to learn more.