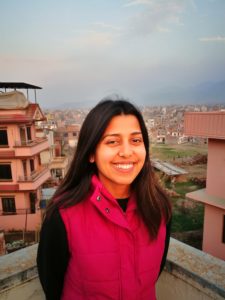 Nimma Adhikari
Quality Communications Coordinator
Save the Children in Nepal-Bhutan
December 17, 2018
A couple of months back I was visiting the schools of Ganeshpur, one of the many communities in Kapilvastu district, where Save the Children works in Nepal. In their small village, most live in extreme poverty, earning their living by farming but struggling to make enough to support their families.
I had the opportunity to meet a young boy, Nar Hari, 16 year old and in eleventh grade, follow him to his school and learn from him how Save the Children's sponsorship program was helping him and his friends. I learned this was not only through school, but through many other ways that he and the others hadn't thought possible.
Since 2009, Save the Children's sponsorship program has worked with communities in Kapilvastu to create safe and healthy environments in schools and at homes for children so they can learn and grow like every other child.
In order to ensure our programs solve the biggest challenges children and communities face, and ensure sustainability of our work, Save the Children in Nepal partners with a local NGO called Kalika to help organize and run our programs. Nar Hari remembers when he started seeing these visitors at his school, "We had visitors from Kalika who would come to teach us things that were completely new to us."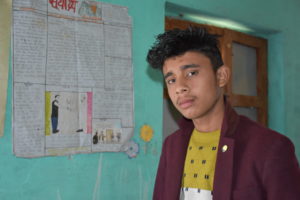 He had learned through sponsorship and Kalika staff visiting his school that there was a new opportunity where he would be able to learn with his friends and develop important leadership and life skills, like those related to health and hygiene, at club with his friends outside of school. He decided to join.
At the Save the Children supported child clubs, students can learn about how to wash their hands and why handwashing is so important to help prevent the spread of diseases. Before Save the Children started health programs like the child club, children would not wash their hands before eating or would only use water with no soap, making them sick all the time.
Nar Hari also told me about how he and his fellow students started interacting with teachers in class more often after Kalika and Save the Children started coming. When he was younger, corporal punishment was still used in the classroom, and generally teachers always seemed angry with them. Today, teachers have learned how to be more patient with their students, and how to set a more kind and welcome tone in the classroom. This is due to teacher trainings offered through sponsorship, that show teachers new child-friendly methods to create engaging and active lessons in class, that don't feel intimidating or put too much pressure on students.
Now everyone is healthier, and children both can and want to come to school more.
After learning those first important lessons, Nar Hari and his friends set to work to continue spreading these important health messages to other children and families in their community.
They decided to write a play that would make people understand how bad hygiene and sanitation practices could lead to many diseases – diseases that could spread between people and even to other food items in their households.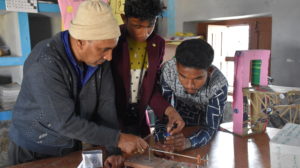 "We would write scripts for awareness dramas and our facilitator from Kalika would review them and help us improvise."
He and his friends also created a wall magazine to spread more useful messages to their peers, a kind of periodical run on a notice board with articles, drawings, poems and other creative writing from Nar Hari and his fellow club members.
With a little support from Save the Children, Nar Hari's child club and many others in Nepal are working hard to cascade good health practices from one home to the next. They also recently were able to show local families how to construct toilets using whatever local resources are available, whereas before there were hardly any toilets near homes or in the community.
Nar Hari attributes the skills he has developed as a young adult to his involvement in the child club. "Conversing with people, differentiating right from wrong and being able to discuss in front of other people as well – this is what Save the Children gave me," he says.
Child clubs are formed for children ages 10 – 18 to come together to learn about children's rights, health and personal hygiene, and develop important life skills like how to be a good leader. Many thanks to our sponsors, all the way from Nepal!
Interested in joining our community of sponsors? Click here to learn more.