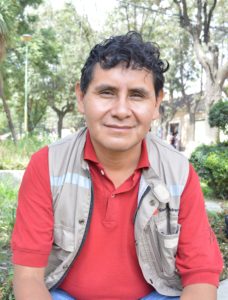 Miguel Angel Corpa Cespedes
Sponsorship Assistant
Save the Children in Bolivia
December 3, 2018
Meet Samantha Melody, a lively and happy third grader from Cochabamba, Bolivia. Who could imagine that just a few months ago, Samantha Melody was a very shy girl who didn't have any friends in school, mainly a result of her difficulty pronouncing words and organizing her thoughts to be able to communicate her feelings to others.
Most children like Samantha Melody need encouragement to start opening up and be confident in social situations at school or in the classroom. However, in the past teaching methods in Bolivia had always been based on repetition and rote memorization. As a result, lessons were not fun for students – leaving them feeling bored and unmotivated to participate during school.
To help address this need, Save the Children trained teachers at Samantha Melody's school on new teaching methodologies that not only make sure children learn in fun, interactive and innovative ways, but also take into consideration their emotions and feelings.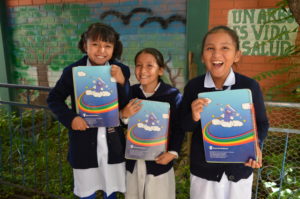 Ana Maria, her teacher, has worked closely with Samantha Melody since the start of the school year. She explains, "Our work starts by giving our students the necessary encouragement, kind words and patience. All of this is the key for their success." She adds, "There isn't any better satisfaction when a student like Samantha Melody starts learning and enjoys it."
After participating in these trainings, Ana Maria worked hard to apply Save the Children's literacy strategy in her classroom to motivate Samantha Melody and other struggling learners to enjoy reading. Through sponsorship, teachers learn to work with their students in participatory and game-like activities, like using reading aloud sessions and dramatizing the stories they read in class to make the books come to life, for example by using role play with the students or acting out characters' voices in the story themselves. Reading cards are another tool provided by Save the Children, an exercise allowing children to pull important information from the story and write it on a card to deepen their understanding of the story and lesson.
These new approaches to teaching help children develop a love for learning and the necessary cognitive skills required to interpret what they read or hear, and to discuss it with their peers. All of this helped Samantha Melody develop her communication skills to be able to express herself with confidence.
After just a few months, this hard work has paid off. Today we find a more outgoing Samantha Melody who enjoys going to school every day. She not only has been able to make friends but also has started to love reading. She shares "I like the stories we read like The Four Corners of the Planet."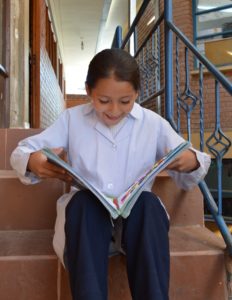 Once she was able to finish her first few stories on her own, she was motivated to read more and more. As her skills improved, she was able to understand the words and began visualizing the fantasy worlds from her books with her imagination. She began to participate more and more in class. Samantha Melody concludes with a huge smile in her face, "I like being able to act, read stories and tell stories to my friends."
What was the first book you remember really enjoying? Sharing a favorite story with your sponsored child is a great way to get to know them through letter writing. Consider writing a letter to your sponsored child today by visiting your online account, Sponsor.SavetheChildren.org/MyAccount