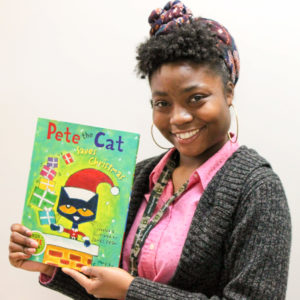 Shanya
Sponsorship Volunteer
Save the Children U.S. Programs & Advocacy
November 29, 2018
My name is Shanya. I'm 17 years old and live in rural Tennessee. There are many problems in my community – kids fall behind by the time they get into middle school. I live in a high poverty area where many parents hold down two jobs and have trouble being there for their kids as much as they would like, for example after school to help with homework.
There are kids in our community who don't have much, and you can tell that a lot of them are going through a lot just by the expressions on their face. I hate to see that. They deserve so much better.
But, things are starting to change.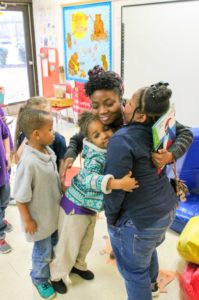 This year, Save the Children started a community collaborative in my county. The community collaborative gets together business people, people from community groups and churches, parents and others who want to help kids do well in school.
After that I met Chase, who would be working with our community on behalf of Save the Children. Chase meets with the collaborative and organizes events to help get kids in our community reading. He asked me if I could be the student volunteer leader. The work was to start right away. I said yes!
In rural communities like ours, the library is the only place for many children to have access to books. So, we wanted to do something that got books into the hands of children who had few or no books at home, as well as show parents and community members how they could get involved with the good work Save the Children was doing.
We decided to organize a Christmas parade, where we could hand out books to kids and bring families together.
I helped build the float with six other volunteers. We had so much fun doing that! I thought it was so sweet to see the kids smile when we gave them books. I thought kids would be like, "I don't want that." But, once you see the smiles on their faces and you ask them, "Do you like to read?" and they answer "Yes," and Thank you," – you feel so great seeing that. The kids were so happy and the parents were happy. And that made me happy too.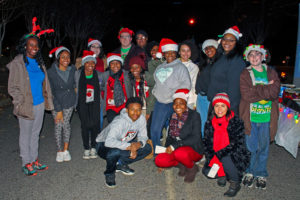 I used to be kind of a mean kid. I didn't do stuff like this for my community. But now I feel like it's our community, and I'm a part of it! With the support of Save the Children, people are starting to work together to help each other.
After the parade, I started a volunteer program through our high school to go and read to the kids at the elementary school. I rounded up lots of students from the high school to help – cheerleaders, basketball players and church members. I told them "This would be a great way for y'all to step out into the community for people." Our community isn't used to seeing kids my age volunteering, stepping out of their comfort zones.
My friends ended up having a great time volunteering to read with the kids, and now I see that big things are happening for our community.
Now, I think maybe one day I could become a teacher.
Those kids just brighten up your day.
Interested in joining our community of sponsors? Click here to learn more.