By Olivia Schilder, Sponsorship Retention Marketing
Every day throughout the world, girls and women face discrimination solely because of their gender. They are forced to leave school to work, exposing them to dangerous situations at a young age. Many parents believe that if girls become educated, they will no longer perform household chores and will inevitably delay marriage. Because of this, it is customary that girls leave school as early as 7th and 8th grade. With the right kind of help and guidance, girls can overcome gender discrimination and change the course of their lives.
Adolescence is a time when children begin to shape their views and behaviors on the world around them. Thanks to our child sponsors, we implemented our groundbreaking Choices, Voices and Promises program in Nepal. This innovative program helps young girls and boys discover alternative, positive views of conventional gender roles and behaviors. Empowering youth is an approach to community development based on the belief that children can be actively involved in their communities, speak out about issues, communicate openly with one another and help solve community problems. We teach children advocacy skills and encourage leaders to mobilize resources to help create a more child-friendly environment. By giving children a voice, we are building the foundation for a future generation of thoughtful leaders.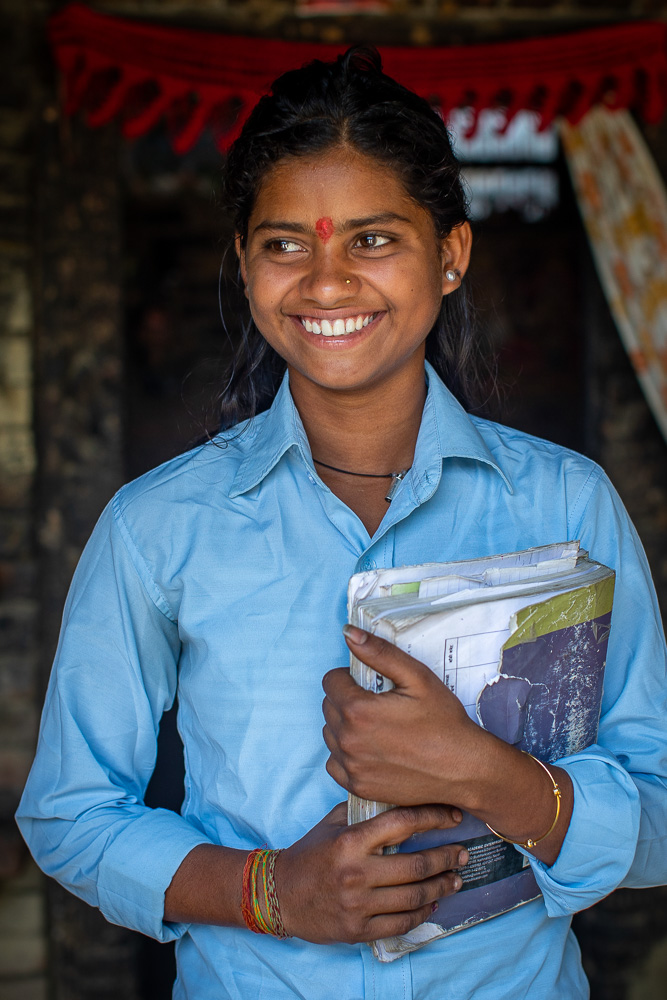 Sonu first heard of Choices, Voices and Promises in 2015 while she was enrolled in the adolescent program at her school and quickly filled out an application to join. Initially, Sonu's parents were hostile and questioned her choice about wanting to have involvement in the program. After some time observing Sonu within the program, they began to participate and were given videos to watch of parents with their children within their own community. The videos portrayed instances like a father helping his daughter with her chores so she has more time to study. It was after this that their mindset began to change.
Before the Choices, Voices and Promises program came into Sonu's life, she was afraid to ask her older brother Ganesh for help with the household chores. She would wake up at 5 o'clock in the morning to begin her day. Sonu began to find her voice through the program and felt more at ease speaking to Ganesh about needing his help around the house. Ganesh has learned that simply helping with a few chores truly benefits Sonu's future; he now helps his sister with the laundry and washes the dishes while she is at school during the day. "My hope for my sister's future is that she completes her education, as I did not complete mine." Sonu now feels comfortable speaking to her father and brother about her studies and her future. "Without the Choices, Voices and Promises program, my life would be very different. I would not be able to express myself as I do now or address my father and brother. I would also have been married by now, only completing my studies until grade 8 or 9."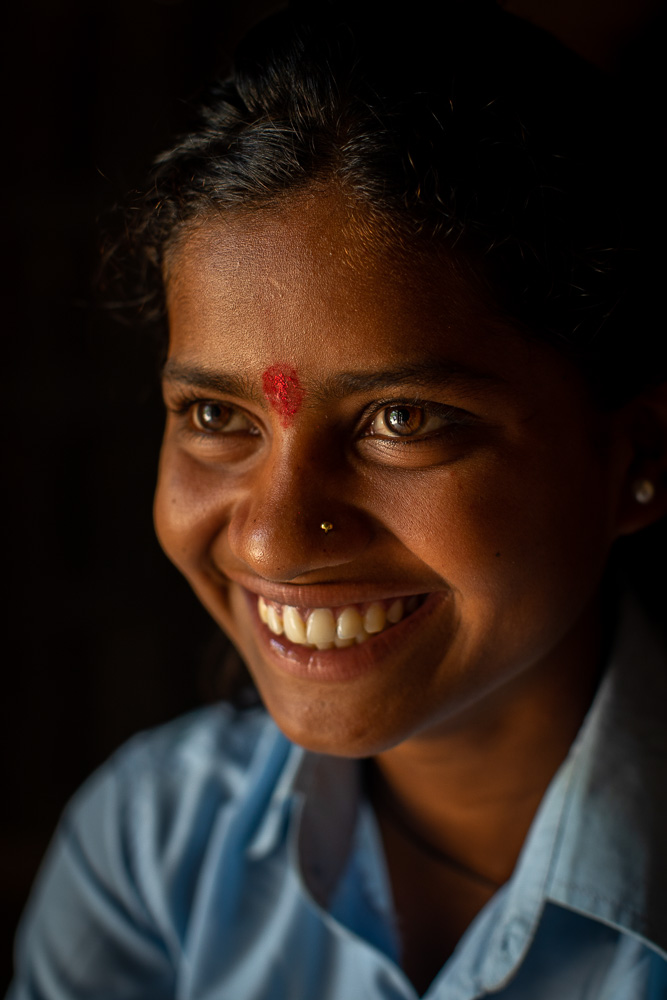 Sonu currently attends 11th grade and has one more year left of school. After school, she hopes to study to become a social worker. "I wish to continue my studies to become a social worker because there are so many girls who don't have the opportunity to pursue their education. I want to spread awareness to help girls like myself pursue their dreams. My hopes and dreams for girls in my community are that they are sent to school. I want everyone to have an education."