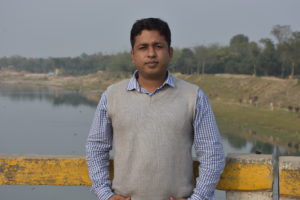 Md. Hasan Iqbal
Deputy Manager, Sponsorship Communication and Data Quality
Save the Children in Bangladesh
October 29, 2018
18-year-old Priyanka is in tenth grade in Meherpur, Bangladesh. She is confident after finishing her final exams next year, she will be the first member of her family to go to college.
Her mother works maintaining their home for her and her two siblings, a brother and a sister, while her father resells wholesale fish for a small profit at their local market. Neither of her parents were able to finish their education or attend college, and like many families in this poverty-stricken area, they struggle to provide for their children's basic needs, like food and clothing, on a daily basis.
In this part of Bangladesh, usually only about half of students complete their primary education, and even those that did could not read fluently. Traditional practices like early marriage affected over 70% of girls between the ages of 12 to 15, further limiting the amount of children finishing their education. Schools were not friendly places for children to learn, with physical punishment still used in some classrooms and not enough learning materials for the students to get a good quality education. Mechanisms for reporting abuse like child labor or trafficking were insufficient or not utilized properly by parents, children and community members.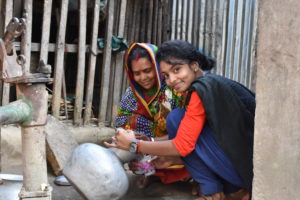 Priyanka first joined sponsorship 10 years ago, in 2008 when she was just 8 years old, and has steadily seen changes related to the attention given to children's rights as she's gotten older. Now as a young adult, Priyanka not only continues to benefit from sponsorship programs herself by participating in a group called the National Children's Task Force, or NCTF, but also helps to spread those benefits to even more children in need.
The NCTF was created by the government because of a national initiative to prevent the abuse of children, and to provide a forum for children themselves to communicate issues related to children's rights to the government. Save the Children supports in providing NCTF child participants with trainings on how to communicate with the government through this forum, report abuse and lead discussions with their fellow students. Save the Children also helped children like Priyanka set up a website platform to share news related to children's issues online. In this way, citizens are held accountable for reporting instances of abuse and the government is held accountable to take action after reports have been received.
In this role, Priyanka acts as a leader amongst her peers, encouraging conversation related to the challenges or abuse children face in their communities and at school. For example, she works to increase awareness with her fellow students about how child marriage increases dropout rates for girls, and lowers their academic achievements. She hosts weekly discussions with the other kids and listens to their difficulties at school or at home, such as how they feel about the condition of their classroom, and shares her findings directly with government representatives every month. In this way, Priyanka not only helps report children's rights issues to the government herself, but also spreads awareness on how to report child abuse amongst her peers.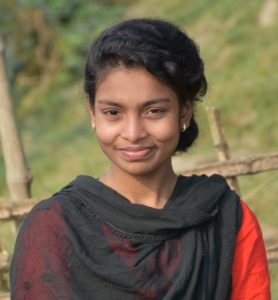 Sponsorship also helped Priyanka learn how to communicate the needs of her school in the National Children's Task Force. She shares "Our school did not have enough classrooms or computer labs. I informed a local member of parliament of the problem, and finally we have got labs and classrooms."
She even received a national scholarship award for her talent and leadership qualities.
Mohan, Pranaka's father, shared how inspired and impressed he was by the leadership skills seen blossoming in his daughter.
Priyanka added thoughtfully, "When I was young, my village had many problems. Now, many changes happened through awareness. After Save the Children leaves our village, the knowledge and consciousness will remain with us forever.''
Interested in joining our community of sponsors? Click here to learn more.