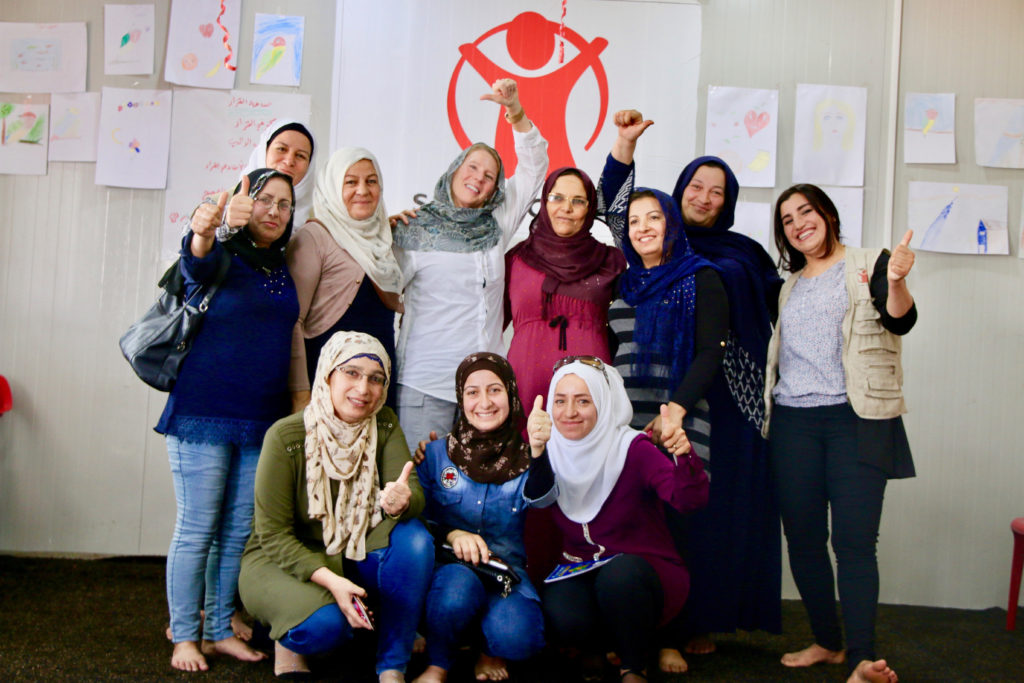 Written by Carolyn Miles, President & CEO, Save the Children
"How many of you were married before the age of 18?" This was the first question I asked the mothers I met in the Duhok refugee camp in Iraq, near the Syrian border. Of the 10 or so moms gathered in the Save the Children center, only one raised her hand. However, the reality for Syrian girls in refugee camps now is very different.
Save the Children research in 2014 showed that the rate of marriage for Syrian refugee girls rose to 25%. This is a relatively new phenomena for Syrian families, as the rate of early marriage prior to the start of the bitter civil war that has raged for more than seven years was only 13%. We want these moms who had gathered that morning in the Save the Children facility to continue to help us stop what was happening in the camp.
Early marriage is something Save the Children is working on in places like Nepal, Bangladesh, and Niger. It is an ender of many things for young girls – an ender to their education, an ender to many of their dreams, and, sadly, an ender to their lives in some cases. A girl married before the age of 18 is three times more likely to drop out of school. Girls married at an early age are more likely to have children at an early age. Sadly as a result, complications from pregnancy and childbirth are the leading causes of death among girls 15–19 years old. Their children are also more likely to be under weight and have complications during birth. A child having a child is rarely a healthy way to start a family.
A mom named Fatima explained that sometimes families are living in such poverty that the chance to have another family take on the responsibility of food and shelter for a young girl is too much of an opportunity to pass on. Girls are still seen as a "cost" to families with little recognition that girls can go on to become wage earners for the family if they get a basic education and are allowed to seek work outside the home. Sometimes, families are worried that their teenage girls will become pregnant before they are married and see an arranged early marriage as a way to avoid such a shameful event. And in some cases dowries will be paid and there is an economic incentive to marry off daughters to benefit the rest of the family.
All these factors point to an underlying reality in many parts of the world – that girls are just not valued as people in the same way that boys are. The mothers I met are trying to change that outlook, one family at a time. They celebrated International Day of the Girl in the Duhok camp in mid-October by speaking to their neighbors about the harmful practice of early marriage, meeting face-to-face with other mothers and working to convince them that early marriage is not the best path for their girls. Instead, they should stay in school and get an education. For these women, they had so many more opportunities before choosing to marry and have children. One mother named Adima who was sitting next to me admitted this was hard work, but that they were dedicated to making it happen.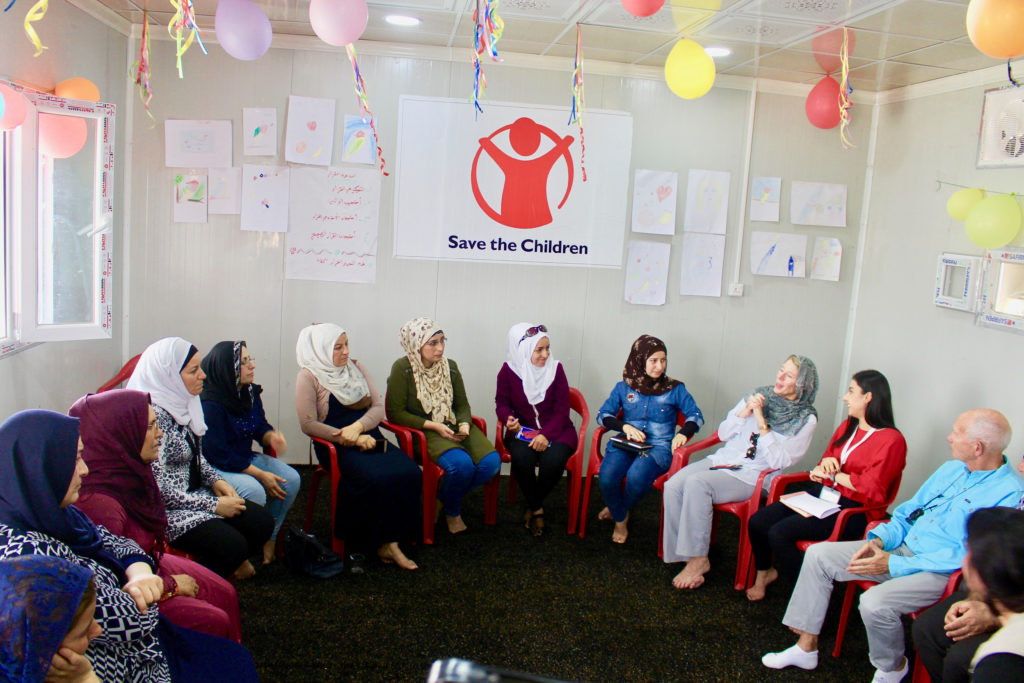 As we talked, my admiration for these mothers grew – even in the midst of a refugee camp, with very basic shelter, with food still rationed out to families, where many had been living for years, these women had a passion for their children that shone through. They recognized that girls did have the right to choose their own path and that the new tradition of early marriage was not in the best interest of their daughters. And they were willing to stand up and say so to girls, to other mothers, and perhaps most importantly, to men and boys too.
Through these kinds of programs in many parts of the world where child marriage is the norm – or has become so because of conflict and displacement – Save the Children works to empower girls and mothers to reduce the numbers of girls marrying before 18. Our latest analysis shows that 51 million girls will marry before 18 by 2030 given current trends. But we can change that story by engaging everyone in standing up and saying no to early marriage. Click here to learn more about how you can support our work for girls around the world and help moms like Adima and Fatima be heard.