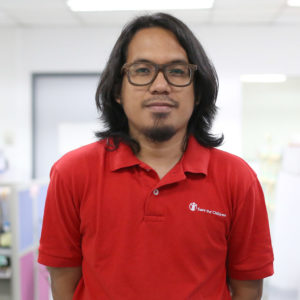 LJ Pasion
Communications and Media Officer
Save the Children Philippines
October 8, 2018
Twelve-year-old Beauven lives with her parents and older sister in a small house in the city of Caloocan in the Philippines. She enrolled in sponsorship in 2013 and has benefited from Save the Children programs ever since. Her father runs a small business selling meat and other food items, while her mother cares for her, her sister and their home. While they don't have much, this doesn't prevent Beauven from sharing what she has with those less fortunate than her. She is a shining example of helpfulness and generosity to other children.
Beauven is a consistent honor student, and a regular in school competitions. She has already won several of these, from spelling bees to science quizzes to newswriting contests. But, Beauven is not one to brag about her achievements. "When you help [others], you get more blessings in return," she said.
In urban communities like Beauven's, improving health and hygiene are big concerns for children.
"When I see street children begging, I usually spare some change for them," she said.
Caloocan is one of the largest and most urbanized cities in the area, home to 1.4 million Filipinos sharing a packed 20 or so square miles of land. It has been labeled as one of the most crowded cities in the Philippines, and even the world. Because of the dense population, classrooms can reach up to 70 or even 80 students. Likewise, slum-like conditions in some neighbors make the spread of disease harder to control.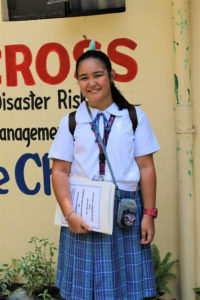 In order to help combat these issues, sponsorship started the Child Health Promoters program in Caloocan schools to spread health and hygiene knowledge. Through the Child Health Promoters, Beauven found another outlet for her generosity and desire to help others.
In her role as Child Health Promoter, Save the Children trained Beauven on how to mentor and coach the younger kids in her school, and how specifically how to pass on important health information and skills to the first and second grade age group. In addition to the trainings, Save the Children also provides these student health leaders with teaching materials, such as colorful images that show the parts of the mouth and how to clean them.
"We teach proper handwashing, tooth brushing and nutrition," she said. By teaching children about personal hygiene and nutrition, she is not only improving their health but also helping the young students' pursue their education, since healthy children are able to attend class and engage more with their learning than sick ones.
Being a sponsored child of Save the Children gave Beauven even more drive to share her knowledge and skills. She said she learned a lot ever since she became a part of sponsorship.
"I learned how to communicate well with other people, and how to take care of children who are younger than me," she said, adding that she also made many friends in the process.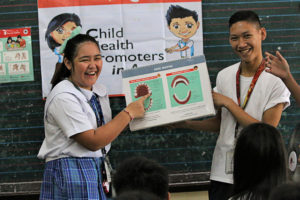 Her confidence in herself also changed. While she has always been bright, before her work as a Child Health Promoter Beauven was shy and didn't know how to express herself very well. As she became more active in school activities, her confidence and public speaking skills skyrocketed. Today, she serves as the president of her student government at school, and attributes her trainings from sponsorship as a big factor in shaping who she has become as an adolescent.
While she is not completely decided on what she wants to be when she grows up, one thing that Beauven is sure of is she wants to be successful in order to help other people. She is very thankful for all the support she receives, and this is what inspires her to do her best in life. She sees her new knowledge as blessings that should be shared with even more children.
"The help I receive, I want to share with others," she said.
Interested in joining our community of sponsors? Click here to learn more.