It's been a year since Hurricane Harvey tore through Texas. Hurricane Harvey's destructive winds and historic floods displaced more than 1 million people and damaged over 200,000 homes. It was the most powerful hurricane to hit Texas in over 50 years.1
Soon after Harvey hit, a pair of Category 4 hurricanes emerged from the Atlantic. After tearing its way across a string of Caribbean islands and up through Florida, Hurricane Irma left behind a trail of devastation – with more than 4 million children at risk.2 Families were left without power and without access to clean water. Many were coping with the loss of homes while damage to schools and child care programs left children out of school.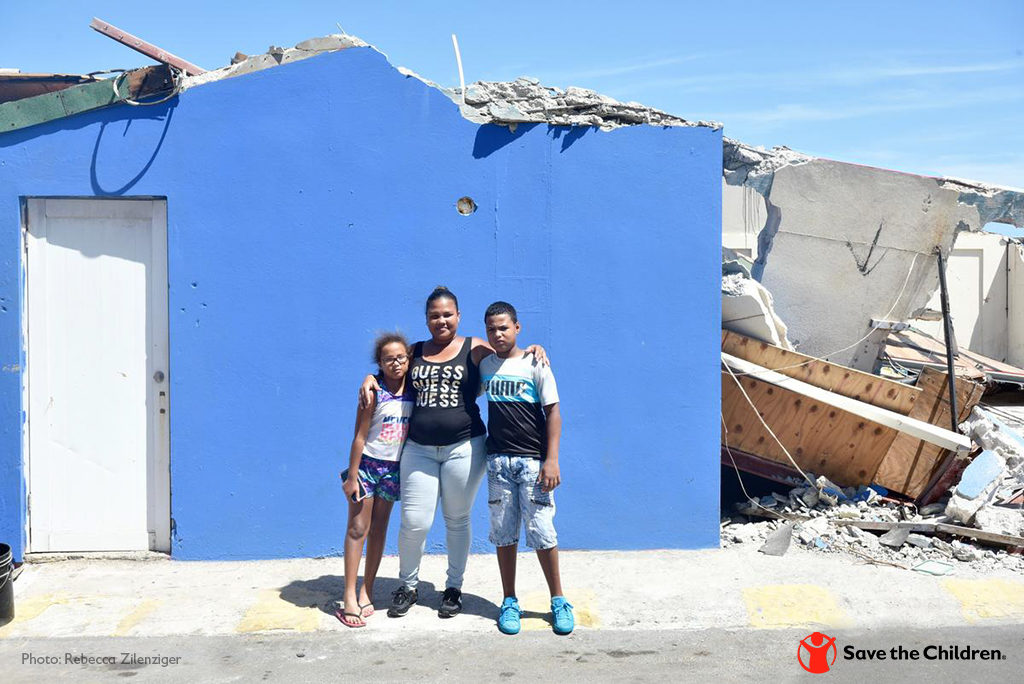 Days later, Hurricane Maria ripped through Puerto Rico and quickly became the largest disaster to affect the island since 1928. Children and families were left without electricity, drinking water, food and fuel. Nearly 15,000 people were living in shelters and all 1,113 public schools were closed.3
Save the Children has been on the ground in Texas, Florida and Puerto Rico since early days of the response and is committed to helping children and families recover through restoration of early education services, social emotional support and emergency preparedness programming. We are committed to preparing and protecting the most vulnerable among us during disaster – children – through effective preparedness, response and recovery.
Learning from Disasters
In an era when disasters are growing in frequency and impact4, we must be at the ready to meet the specific needs of children and families when the next disaster strikes. Save the Children knows that children are most vulnerable in disasters, with unique needs that require specific and purposeful planning to keep them from harm.5 But how do you prepare for a hurricane?
Being aware of where evacuation routes are and staying informed about weather conditions can save lives. Additionally, it's important to develop a family plan that details where emergency shelters are located, how to get to your meet-up location if your family is separated and who to designate as your family contact person can help you stay all safe. More tips, including how to develop a family communication strategy are outlined in Save the Children's Disaster Checklist for Parents.
Living with Hardships
Disasters like Hurricane Harvey, Hurricane Irma and Hurricane Maria don't simply destroy homes, they can devastate entire communities. Flood-damaged schools are rendered unsafe for children, businesses face foreclosures, and healthcare services may disappear. Contaminated water and air pollution lay the foundation for chronic disease.
In the earliest days of the crisis, we deployed our child-friendly spaces program to provide safe and protective play areas for children at seven evacuation shelters throughout Texas, Florida and Puerto Rico. In coordination with partners, we distributed tens of thousands of infant, toddler, and child-centric materials, including portable cribs, hygiene kits, strollers, diapers, infant wash basins, and more.
We're continuing to provide emotional support to children dealing with stress and uncertainty. Plus, our education teams are working with local partners to restore programs and help ensure that children have access to learning.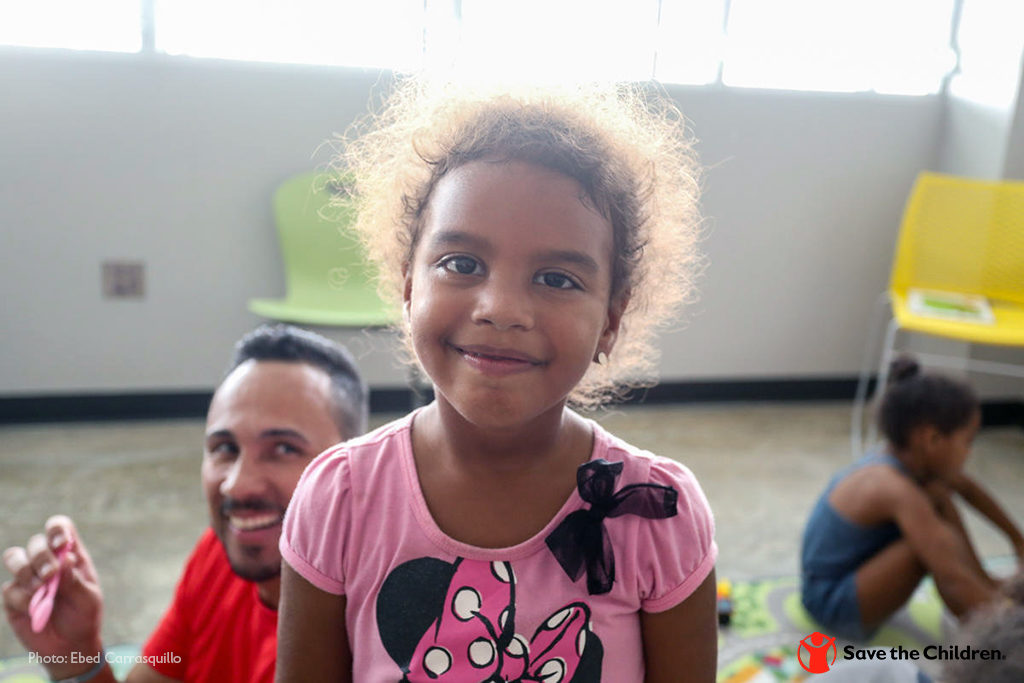 Investing in the Future
2017 was an unprecedented year for hurricanes in America. Save the Children is committed to the victims of Hurricanes Harvey, Hurricane Irma and Hurricane Maria and our Texas, Florida and Puerto Rico teams will continue to support recovery efforts in all three areas through 2019 at a minimum.
In addition to building back better and increasing educational opportunities for children, Save the Children continues to offer our Journey of Hope resilience program for children, parents and caregivers as well as leading preparedness programs to help children, schools and communities better prepare for the next disaster.
To learn more about Save the Children's emergency responses and ongoing recovery work, visit our website.
YOUR SUPPORT CAN MAKE THE DIFFERENCE. MAKE A DONATION TODAY TO SUPPORT OUR CHILDREN'S EMERGENCY RELIEF FUND.
Hurricane Harvey Six Month Report ↩
Hurricane Irma Six Month Report ↩
Hurricane Maria Six Month Report ↩
Leaning, J., and Guha-Sapir, D. "Natural Disasters, Armed Conflict, and Public Health." New England Journal of Medicine. 369:19. (2013). pp. 1936-1842. See also: Cumming-Bruce, N. "U.N. Disaster Chief Warns of More Natural Catastrophes to Come." The New York Times. 23 Dec. 2014, 23 November 2015.↩
Emergency Preparedness: Why It Matters To You↩