No one understands how breastfeeding can increase a child's chance of survival the way a mother of a malnourished child does.
Did you know that undernutrition is estimated to be associated with 2.7 million child deaths annually or 45% of all child deaths.1 However, research estimates that breastfeeding saves the lives of over 820,000 children under 5 years old each year.
In fact, around one in eight of the young lives lost each year could be saved through breastfeeding,3 making it the most effective of all ways to prevent the diseases and malnutrition that can cause child deaths.4 Here's why.
Breast Milk Is a Superfood
In the first hours and days of her baby's life the mother produces milk called colostrum, the most potent natural immune system booster known to science.5 A baby who is breastfed colostrum receives significant protection against pneumonia and diarrhea, which are two major causes of deaths of children in poor countries. A child who is not breastfed is 15 times more likely to die from pneumonia and 11 times more likely to die from diarrhea. 2
If we can ensure that every infant is given breast milk immediately after birth, is fed only breast milk for the first six months and continues being breastfed through two years of age and beyond, we can greatly increase the chance that they will survive and go on to fulfill their potential.
Mothers Face Barriers to Breastfeeding
Additionally, because of the chronic shortage of health workers, many women in developing countries give birth at home without skilled help, or in a health facility where the health workers are over-stretched and under-trained. One third of babies are born without a skilled birth attendant present. As a result the opportunity for new mothers to be supported to breastfeed in the first few hours is lost.7
The Importance of Breastfeeding Support
A mother's access to skilled breastfeeding support can have direct impacts on her ability and confidence to breastfeed. Breastfeeding isn't easy for everyone, particularly in emergencies. In these times of difficulty, mothers need access to support. Skilled support as well as basic interventions that support mothers and their youngest children have a direct impact on her child's survival. Here is the story of one such mother.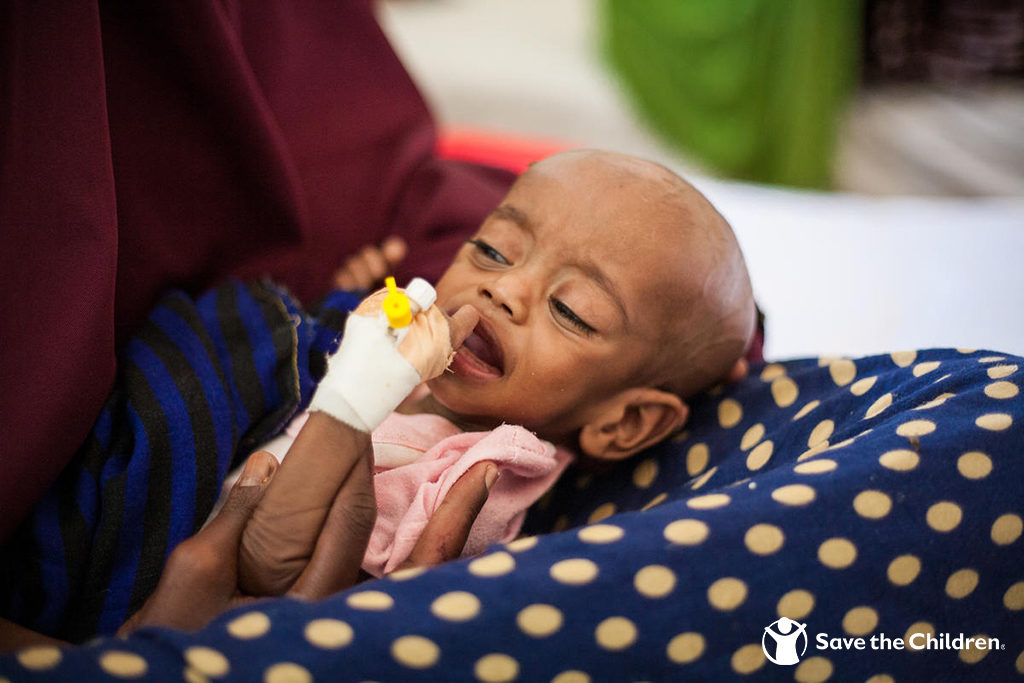 Sakariye*'s mum, Amran*, remembers the first time her son was seriously ill. "He was 15 days old. First, he had problems breathing, then he got measles," she explained. Amran* did her best to care for Sakariye*. She tried to get him medicine. She tried to breastfeed him, but he continued to struggle.
A baby's health is closely linked to its mother's and so it was for Sakariye* and Amran*. When drought caused food shortages in Somalia where the family lives, Amran* did what any parent would do. She put her young children first.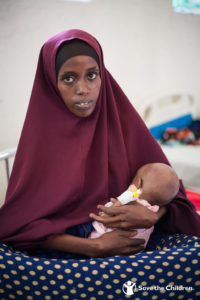 "I wasn't able to breastfeed Sakariye* because I was sick and malnourished," says Amran*. She faced real challenges in feeding her child and lost her confidence in being able to feed Sakariye*. Amran* didn't have access to skilled breastfeeding support that could have immediately referred her for health services and supported her with information and counselling on breastfeeding.
With limited available options, Amran* began introducing water and food to supplement her breastmilk. At six-months old, Sakariye* fell ill, getting frequent diarrhea. He started vomiting and having fevers. He grew so weak he couldn't turn over any more. Amran* knew her baby was in danger. She brought him to Save the Children's treatment center, where he was diagnosed with malnutrition and admitted.
Today, Amran* is sitting by her son's cot on the ward. She's smiling because she has seen big changes in him during the last few days.
"It is good we are here," she says. "Sakariye* has started recovering. He takes injections and other medicines. They give him some nice therapeutic milk." Sakariye* is getting stronger and so is his mum.
Amran* is able to breastfeed again and she is looking forward to taking her son home.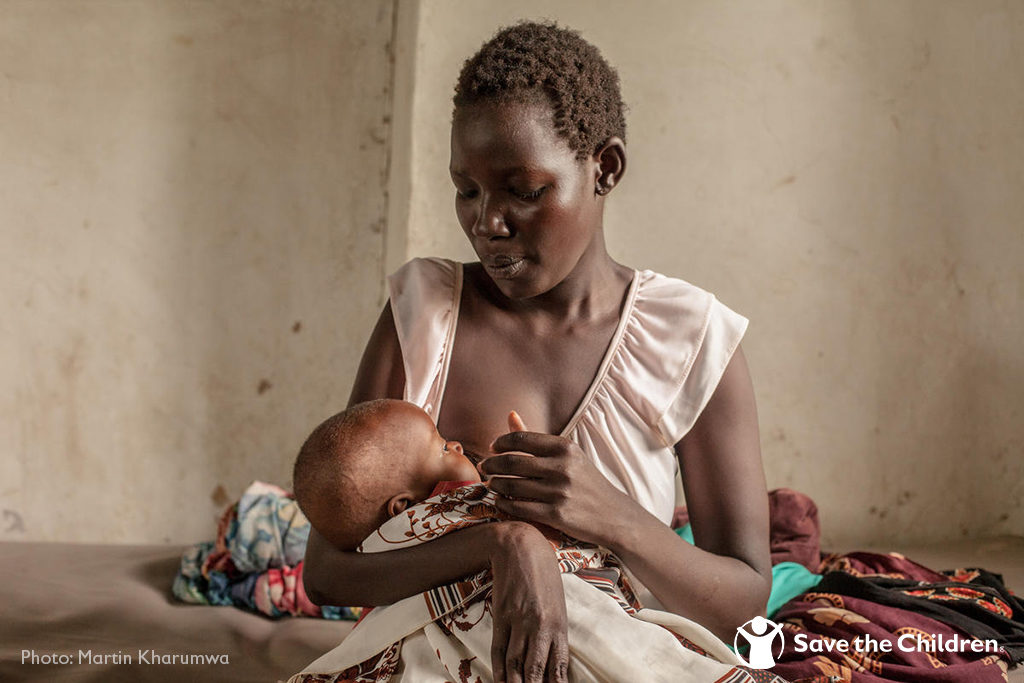 All across East Africa, babies and young children are at risk of malnutrition. Every day, more than 15,000 children around the world die before reaching their fifth birthday, mostly from preventable or treatable causes.9 A large, and growing, share of them are newborn babies in the first month of life.
Save the Children works with partners at global, national, regional, and community levels to prevent malnutrition by bringing a wide-range of multi-sectoral interventions and programs to disadvantaged families.
While our main target population is mothers and children, Save the Children's strategies also include support for fathers and other caregivers.
Save the Children's Emergency Health and Nutrition programs focus on lifesaving maternal, newborn and child healthcare, including breastfeeding promotion, protection and skilled support.
To learn more about the work Save the Children has done to celebrate breastfeeding awareness, visit our website.
YOUR SUPPORT CAN MAKE THE DIFFERENCE FOR CHILDREN AND FAMILIES IN NEED. MAKE A DONATION TODAY!
1. Nourishing the Youngest ↩
2.Edmond, K M, Zandoh, C, Quigley, M A, Amenga-Etego, S, Owusu-Agyei, S and Kirkwood, B R, 'Delayed breastfeeding initiation increases risk of neonatal mortality', Pediatrics, March 2006, 117(3):e380-6↩
3. Mullany, L, Katz, J, Yue M Li, Subarna, K, Khatry, S, LeClerq, C, Darmstadt, G L,and Tielsch, J M, 'Breast-feeding patterns, time to initiation, and mortality riskamong newborns in southern Nepal', Journal of Nutrition, March 2008, 138(3):599–603↩
4.Source: UNICEF, World Breastfeeding Conference, December 2012↩
5. Uruakpa, F, 'Colostrum and its benefits: a review', Nutrition Research, 2002, 22, 755–767, Department of Food Science, University of Manitoba, Winnipeg, Manitoba, R3T 2N2, Canada.↩
6. State of the World's Mothers Report 2015 ↩
7. Superfood for Babies: How Overcoming Barriers to Breastfeeding Will Save Children's Lives ↩
8. Nourishing the Youngest ↩