"Kids love to learn," says Save the Children's Sarah Thompson, Director of U.S. Emergencies. "They love to bring home what they learn." That can make children great safety and preparedness advocates if they are introduced to emergency preparedness exercises and information. "Part of what makes kids unique is actually what makes them the most powerful.
As the start of hurricane season surrounds us, Thompson's words, as captured in a recent FEMA PrepTalk, "Youth: The Key to Building a Culture of Preparedness," highlight how children are great mobilizers, actors, and connectors within their communities for building a culture of preparedness.
Currently, less than half of American families have an emergency plan, leaving children vulnerable when disaster strikes. Through youth preparedness education programs, children learn about how to develop an emergency plan, including how to ensemble an emergency go-to bag, and what their school's evacuation plan is in an emergency. These exercises can help reduce the perceived fear surrounding emergencies because it gives them more understanding and control.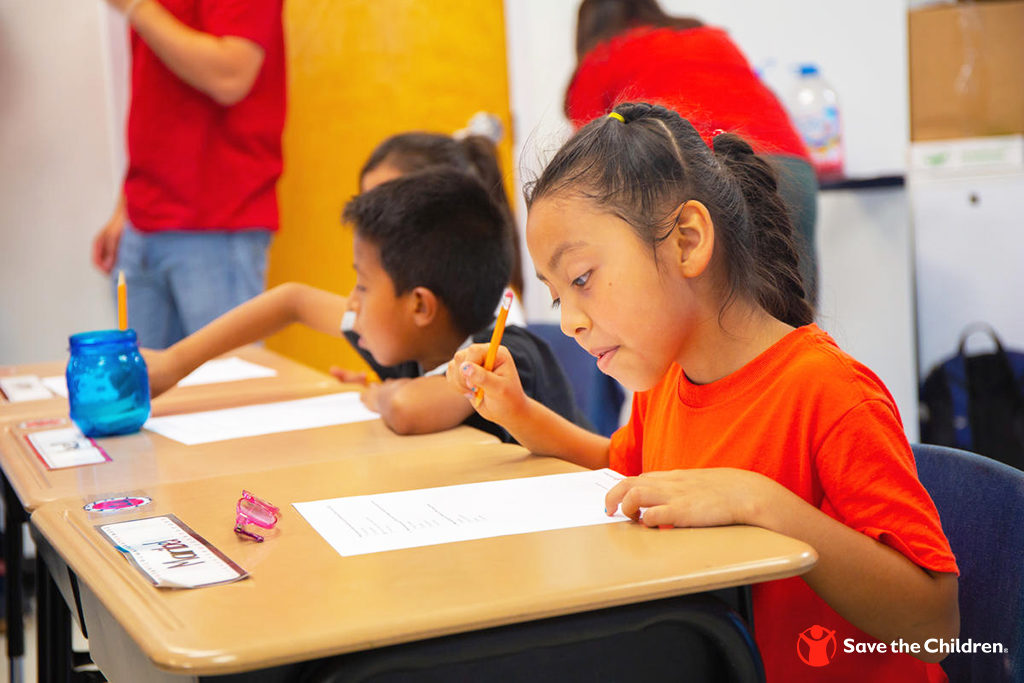 Often, educators and parents think discussing risks and hazards with children may be too scary for them. The truth is – teaching children basic preparedness skills and letting them know that it's alright to be afraid in disaster situations makes them better prepared to handle those disasters. 1
"Kids like to be part of the plan," says Thompson. "They want to help. They want to be useful. That means they can be good emergency actors and safety advocates. When their safety is at risk, they want to do something about it. When we teach kids emergency preparedness skills, they are better equipped to respond to a disaster and they are better equipped to cope with a disaster."
Save the Children's Prep Rally provide a fun ways for kids to participate in disaster preparedness.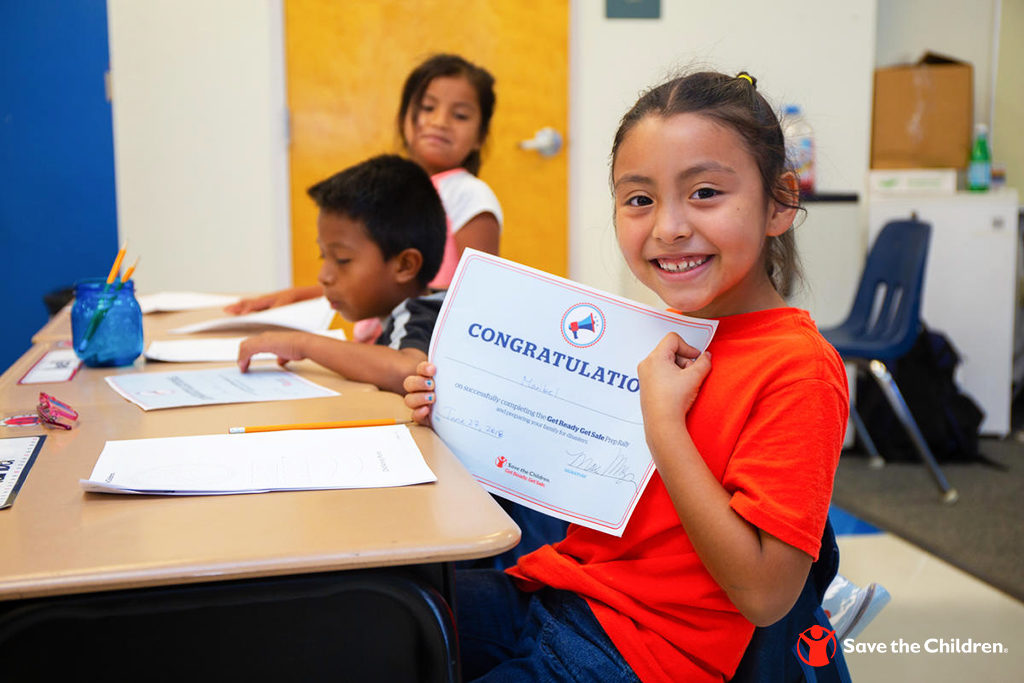 Save the Children also launched a partnership with the National Center for Disaster Preparedness at Columbia University's Earth Institute to raise the visibility and inclusion of child-serving institutions like summer camps, public, private and charter schools, foster care agencies and, of course, early childhood programs, in community-wide emergency planning. This work has culminated in the launch of the Resilient Children Resilient Communities (RCRC) Toolbox, a set of resources designed to help communities plan for and better protect their youngest residents.
Children's books provide a valuable resource as well, as kids can learn about and prepare for disasters through reading. For example, Clifford and the Big Storm by Norman Bridwell is a children's book that puts everyone's favorite big, red dog in the path of a hurricane and at the ready to assist when disaster strikes.
Save the Children's Pep Rally Guide contains a list of additional children's book titles about disasters that may can help build children's resilience and ability to cope with crisis.
"Children are a great community link," says Thompson. "Children are the bellwethers of resilience. After a disaster, how quickly children can cope and recover is a very good indication of how the overall community recovers."
Save the Children's Prep Rally curriculum was awarded the 2017 FEMA Community Preparedness Award.
For more information about Save the Children's Emergency Response programs, visit our website.