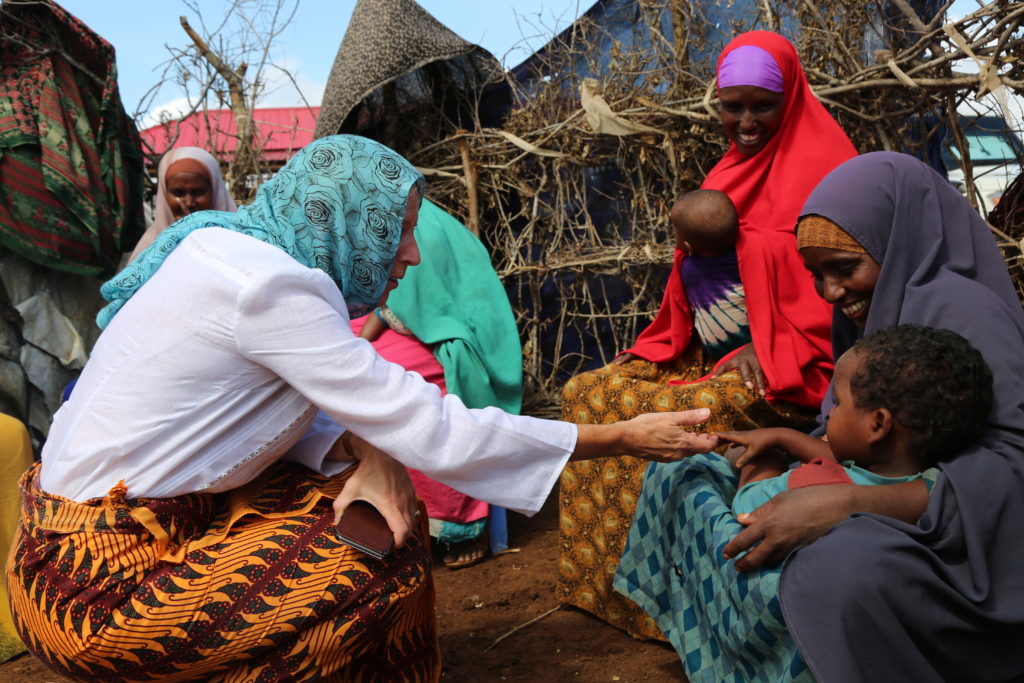 Written by Carolyn Miles, President & CEO, Save the Children
When I met him, Isaac was hungrily drinking the milk his mother gently brought to his lips in a little plastic cup. At thirteen months old, he was stick thin but already so much better than when he arrived a week ago. The doctor told me he was so weak from pneumonia on top of severe malnutrition that he had to be fed by an intravenous tube in his tiny arm – now he was sitting up to eat. In about a week, he'll go home with a two-week supply of peanut-based food and come back to the out-patient facility to ensure he's putting on weight. Once the health workers are assured of his progress, he'll hopefully transition to a regular diet of breast milk and porridge – the perfect meal for a growing baby boy.
There were about 40 other children at the Save the Children stabilization center in Baidoa, Somalia when I visited – some so malnourished they couldn't hold their heads up or eat on their own and others on the way to recovery. The children in the stabilization center are not only suffering from severe malnutrition but other complications like diarrhea, pneumonia, or malaria – illnesses that prey on immune systems weakened by hunger. Conflict in Somalia between the government and Al Shabab has displaced millions of families, and the center's two doctors and their staff are busy every day taking care of children whose families are struggling to provide food in the middle of the conflict. The conflict keeps families from their farms and pastures and makes the country one of the most food insecure in the world – more than one million of Somalia's children are acutely malnourished. While the stabilization center is making a big difference, the staff is worried about new funding and when it might come to keep the center operating.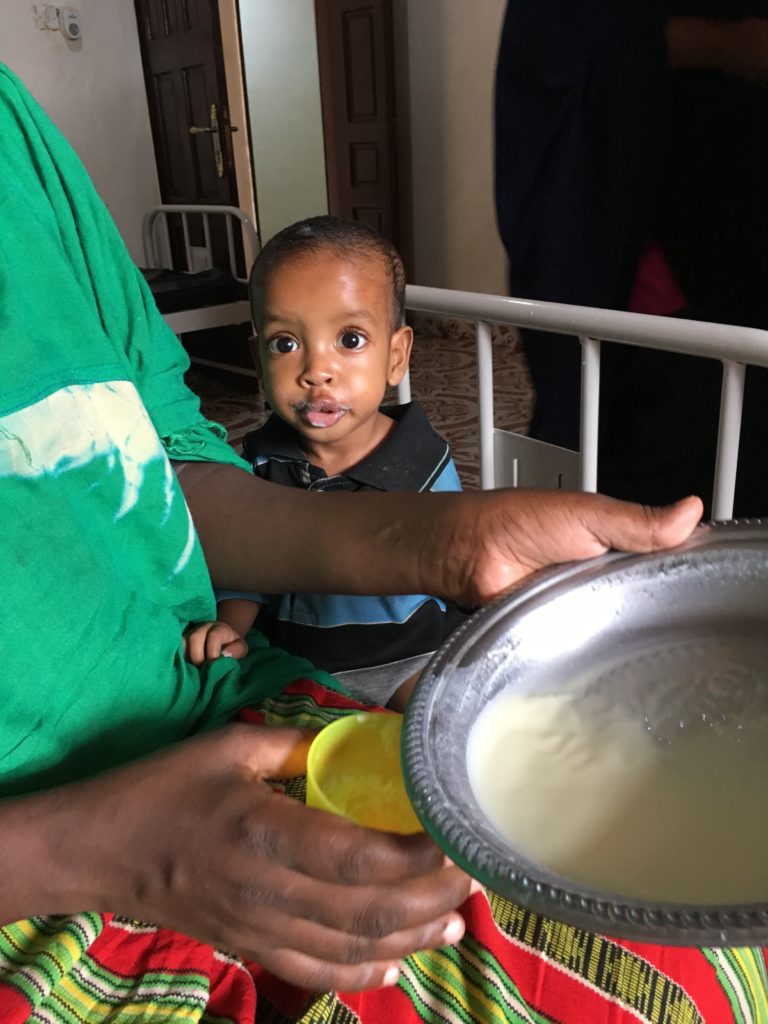 During my recent trip to Baidoa, I also visited a camp for internally displaced persons – people who have had no choice but to leave their homes. I met with Issa, who arrived at the camp six months earlier with her four children when the fighting reached her village 60 km away. As a divorced woman, she was left with no resources after her small livestock herd died and she was concerned about getting her infant daughter, Laila, the medicine she needs to combat an upper respiratory infection that makes her wheeze. The conditions inside the camp are grim, and mothers and children pick their way around the huts covered in plastic, clothes and cardboard to keep out the rain that turns the ground to mud.
Issa's own challenges are made more difficult by the many layers of problems most people in Somalia face. In addition to the threat from Al Shabab and the persistent drought that jeopardizes the livelihoods of millions of people like Issa who depend on livestock and grazing land to survive, 60% of the population lives in persistent poverty with less than $1 a day. All of these factors conspire to make Somalia one of the most difficult places on earth to be Isaac, Laila, or any child – as shown in this year's End of Childhood report.
But my visit also showed me there is hope here. My Save the Children colleagues, the under-resourced but remarkably determined Baidoa government, and the many partners working together are making a difference for these children and so many others. There's no denying that life here is extremely hard, but progress can be seen little by little as children recover and heal and mothers find the strength to keep going and look to the future.