Undernourished children in Yemen's district of Hodeidah are far more likely to contract cholera should the disease spread quickly in the hot summer months. A new alert from Save the Children reports conditions are ideal for cholera to spread rapidly, with almost 3,000 suspected cases reported in the first week of July across the country – the highest number seen since the start of the year.
"There is no time to waste," Carolyn Miles, President & CEO of Save the Children said in a recent statement. "Aid agencies need unimpeded humanitarian access to save lives. The international community must also step up its support so that we can prevent another outbreak of cholera."
In Yemen, the poorest country in the Arab world, an estimated 2.9 million children and pregnant and lactating woman are acutely malnourished.1 Undernourished children are far more likely to contract cholera, as the disease causes violent vomiting and diarrhea. The disease is especially deadly for children under five years and those whose immune systems have been badly compromised by malnutrition.
Families in Yemen have already been through so much as war wages on for a fourth year. Children like Lina* are especially susceptible to the deadly effects of cholera.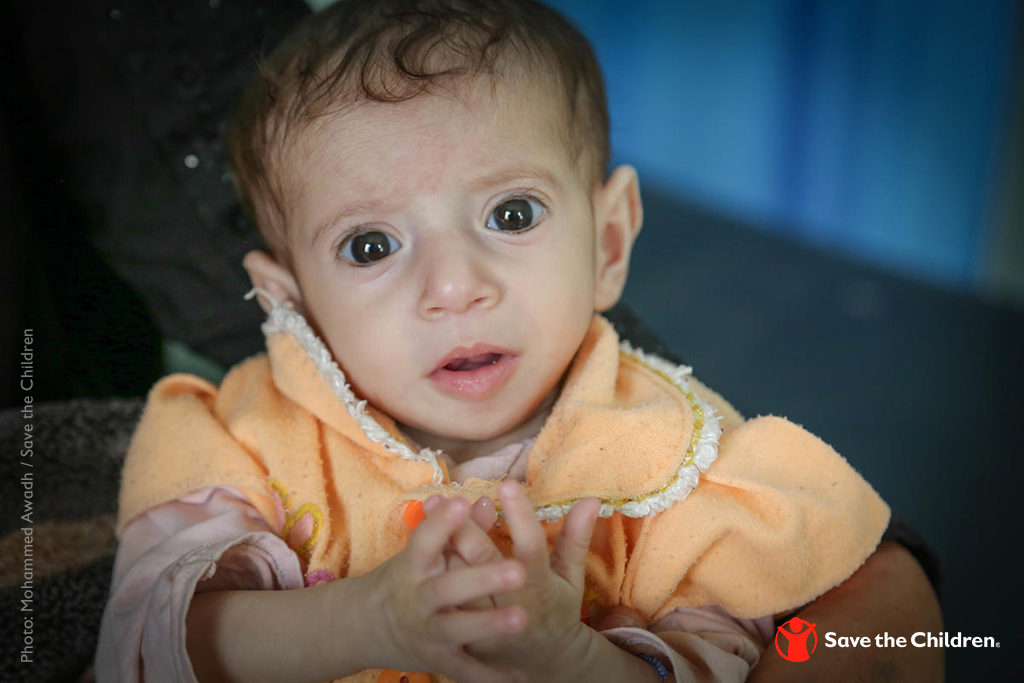 At 8-months old, Lina* is already receiving treatment for malnutrition. Her parents brought Lina* to a Save the Children-supported health facility in Amran so a health worker could administer emergency treatment, including therapeutic food and medicine. "We are from a remote village," Lina's* mother explained. "We barely have anything. Lina* is in a weak state. We buy food as much as we can afford. I give them bread to manage their hunger. What can I do?"
Lina's* family has been displaced for at least six years. Her parents have already lost two children to illness.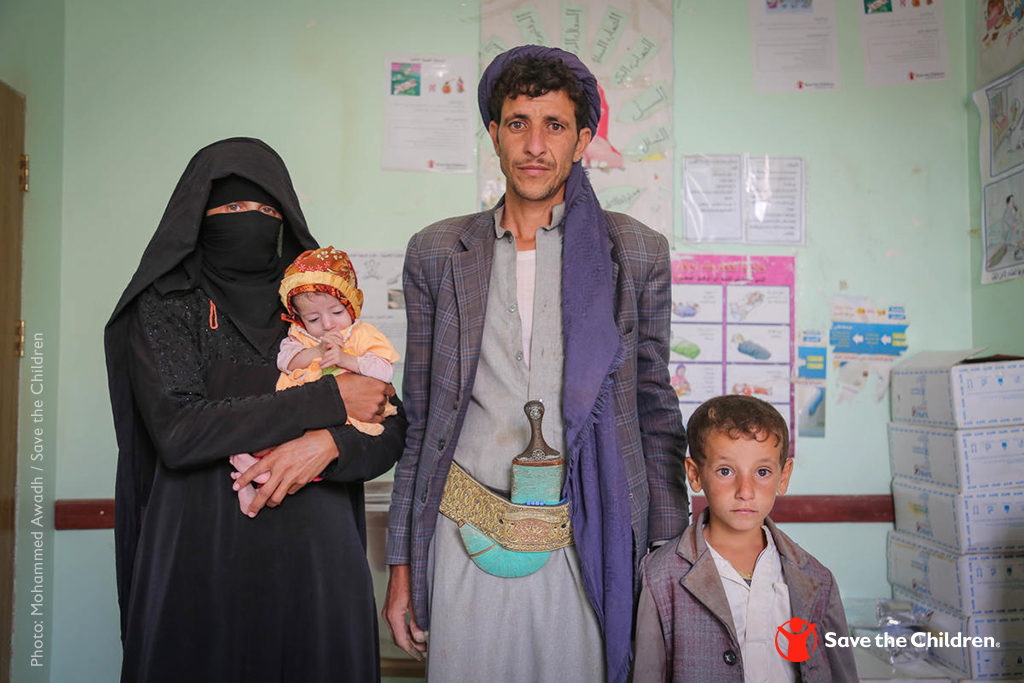 Since early May, the frontline of Yemen's civil war has edged closer to Hodeidah, the main port city on Yemen's west coast and the country's primary entry point for goods and humanitarian aid. Save the Children is increasingly concerned that Hodeidah city could be besieged as the Saudi- and Emirati-led coalition makes advances in northern Yemen and continues to consolidate gains around the south of the city. This could potentially cut off Hodeidah city, its port and its people from the rest of the country. 2
Save the Children is on the ground, working to provide children caught in the crossfire with access to food, health care, education and protection. We need your generous gift to support our efforts. Our relief in Hodeidah now includes treating children for life threatening conditions such as malaria and diarrhea. We've rehabilitated health centers and hospitals and provided equipment, medicines, and support to help keep the health system functioning.
To learn more about the work Save the Children has done in Yemen, visit our website.
YOUR SUPPORT CAN MAKE THE DIFFERENCE. MAKE A DONATION TODAY TO SUPPORT OUR YEMEN CHILDREN'S RELIEF FUND.
1. Conflict in Yemen Fact Sheet ↩
2. A Siege of Hodeidah Could Have Devastating Consequences, Warns Save the Children ↩