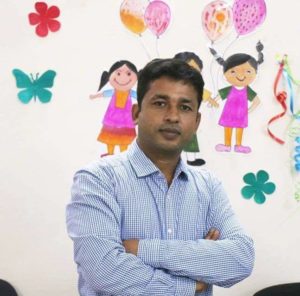 Md. Hasan Iqbal
Deputy Manager, Sponsorship Communications and Data Quality
Save the Children in Bangladesh
March 19, 2018
Shohayeb is a 12-year-old boy studying in 7th grade, at a sponsorship supported school in Meherpur, Bangladesh. He was enrolled in the child sponsorship program in 2011 when he was only 7, although sponsorship has been working in his community since 2006.
During this time, Shohayeb has gained motivation in his studies, knowledge on good practices in his personal life, for example how to wash his hands properly and how to eat healthy, and learned about the many benefits of a strong education. His community has also become strengthened and more aware through sponsorship, realizing too the importance of education for their children, healthy living practices and how the prevention of early marriage benefits the long term development and prosperity of their community. Shohayeb's community has also received material benefits like vitamin and iron supplements for malnourished children, and school infrastructure development such as safe water treatment, hygienic latrines and new learning materials like books.
In August of 2017, Shohayeb had the great excitement of meeting his sponsor, Hyeona from South Korea, for the first time, who has been sponsoring him since 2013. They spent two days together, talking, reading, drawing, taking photos with each other and just getting to know one another.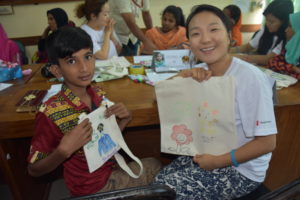 During this time, Shohayeb even got to celebrate Hyeona's birthday with her, as it took place during their visit. It was an amazing journey with friends. Hyeona visited his school and met with his teacher and classmates. She saw how now, thanks to sponsors, classrooms have print-rich learning materials and posters, instead of blank walls. She even witnessed a vision screening test at his school, a service that wasn't available to children with vision problems until sponsorship came to his school. Later, they spent time together making arts and crafts, playing ball games with Shohayeb and his classmates, and even dancing!
Shohayeb tells us he will never forget those memories. He shared many things about himself and his family with his friend from so far away. Hyeona also shared stories about herself and her experiences, so Shohayeb not only gained a close friend but also learned many new things.
Shohayeb shared after the visit, "Now I can look to the future and hope to fulfil my dreams. My friend [sponsor] supports me a lot, and encourages me in her letters. Sponsorship has done much more for me, my family, and my village. Thank you my friend, Hyeona Kim."
It was a wonderful moment for both. During their farewell, Shohayeb expressed his feelings, "I never thought that I could meet my friend. Over the last two days I talked to my friend, we ate together, played together… I became very happy. But, she will go soon… I cannot see her more. I hope that we could meet in future. I wish that one day after I grow up, I will go to Korea to see my friend."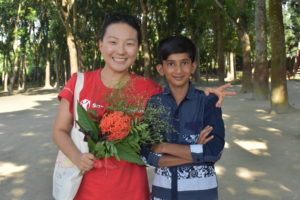 Hyeona also shared her experiences about her visit to the sponsorship programs in Bangladesh, "I feel very happy to have met with Shohayeb. He is a very nice person. I feel really proud of this good boy. He will be a very gentle man in the future. We enjoyed very much our time together. He drew a picture for me – that was wonderful. We took photos together of our memorable moments. I will never forget Shohayeb. I think he will remember me. And also I feel very cheerful because my support is effectively received for children's wellbeing. After this visit, I understand how successfully and hard Save the Children has been working for the children."
Where does your sponsored child live? Would you like to learn more about what life is like in that country, and how your sponsorship is changing the lives of children there? Consider making the big trip to visit. Contact our team in Fairfield, CT at ChildVisits@SaveChildren.org to learn more!
Interested in joining our community of sponsors? Click here to learn more.