The holidays are a time of reflection that inspire multitudes of people to reach out to those who are in need. As the old year ends and a new one begins, we're reminded of the blessings and benefits we've received in the past year, and many of us feel the desire to help others get ahead in the year to come.
Donating to charity is a wonderful way to give back to the people who are the most deserving. Here at Save the Children we feel all children are deserving of good nutrition, good education, and a good start in life. While donating to children certainly comes with the warm fuzzies, there are also more quantifiable benefits to donating to charity – including health benefits and tax benefits. Did you know that giving money to charity provides a tax reduction? The end of the year is a sign that tax season is right around the corner, and in order to qualify for tax deductions for the current calendar year, you must make your yearly giving contributions by December 31st.
If you're thinking of making a year-end holiday donation, here are three steps to take advantage of the tax benefits of donating to charity.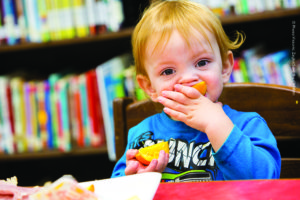 1. Make Donations Tax Deductible By Researching and Itemizing
The first step to receiving a tax benefit on your donations is to itemize carefully. There's a specific section of your tax returns that is dedicated to listing your itemized deductions. A helpful tip for itemization is to keep track of each charitable donation you've made throughout the year by holding onto any receipts and documentation. A spreadsheet can make this process easier at tax time, especially if you make lots of donations throughout the year.
Secondly, it's also important to do your research on the charity of your choice. The organization you're donating to must fall under the guidelines put in place by the IRS in order to qualify for deductions. You can find a full list of qualifying guidelines on the IRS website. You may also want to research the charity on watchdog websites, such as Charity Navigator, Charity Watch, and Great Nonprofits (spoiler alert: Save the Children has high ratings on all of these sites!).
2. Check Your Charitable Donations Tax Deduction Limits
Donating a percentage of your income is a great way to receive tax breaks in April; however, there are limits to the number of charitable deductions you can receive. Typically, this number is capped depending on your income. Rates fluctuate each year, depending on the state of the economy at the time. However, limits tend to fall within the 20%-50% threshold of yearly gross income. It's also important to know that charitable deductions vary widely based on income. This amount is typically averaged around 3%-6% of a person's adjusted gross income.
3. Save the Date
As mentioned before, contributions must be made before December 31st in the current calendar year in order to qualify for deductions in the following year's tax season, so make sure your contribution counts! In order for a deduction to qualify, it doesn't necessarily mean that your donation has to be taken out of your bank account during the current calendar year. For instance, text message contributions (when you text a code that adds a certain amount to your phone bill) count as long as the text was made prior to January 1st.Credit and debit card charges are acceptable as long as the transaction is made by the end of the year, even if they're not paid before the end of the year. This also applies to checks that are written and postmarked by the end of the year, even if they're not cashed until after January 1st.
Making a Difference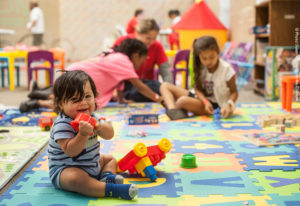 As you get into the spirit of giving this holiday season, take a moment to ensure that your donations are contributing the greatest benefit for the causes you care about most. The gift of giving always comes full circle and generosity can be infectious.
If you're hoping to contribute to a good cause before the end of the year, please consider the children around the world who need your help. Not only would your donation benefit countless children, but you'll also receive the added benefit of a legitimate tax deduction. With your donation, in 2017, Save the Children reached more than 155 million children, including nearly 50 million children directly. We worked in 120 countries, including the United States, where we reached 237,000 children.
Now is your chance to make a difference in the world around you. Get involved and join the cause. Each child around the world deserves a bright future. Donate today to help give a healthy start in life to the children around the world who need it.