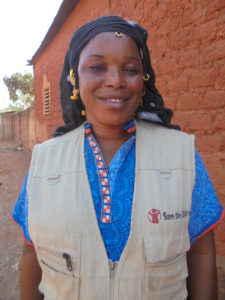 Aminata Diarra
Community Development Agent of Kapala Community in Sikasso
Save the Children in Mali
September 5, 2017
Oumar is an 11-year-old boy and the oldest child of his parents. He is attending the 6th grade and was enrolled in sponsorship programs in 2011, as soon as he was old enough to attend school, although Oumar's village of Sanasso has been receiving sponsorship support for nearly a decade.
Because of the closely spaced pregnancies of his siblings, Oumar's mother was struggling to care for her growing family. To help support his parents and sisters, Oumar moved in with his grandparents. His elderly grandparents didn't have sufficient resources to pay for the monthly school fees needed to send Oumar to school. Without paying, he was expelled. He was not the only child in his village who faced this issue, as the community lacked a good support system to help those in similar situations.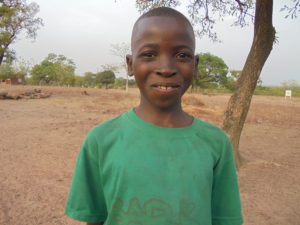 To help bring more children back into school, sponsorship started livelihood programs in Oumar's village. Activities that generate income for family members were promptly started in the community. The program aims to support households in obtaining resources which can improve their living conditions. For Oumar's village, a cereal bank and a sheep breeding program were set-up. The cereal bank benefits the community members by helping them purchase and stock grains during times of the year when prices are low, so that they can resell them when prices go back up. The cattle breeding program, on the other hand, provides school management committees and select families rams and sheep to breed, the offspring from which can then be sold to help pay for school expenses. Community members not only benefit from the profit, but from the skills learned in both these trades.
With the profits from these programs, more parents, including Oumar's who participated in both, are able to send their children to school. The community has been so successful in these ventures that they've even been able to pay teachers more, who before were making very little pay.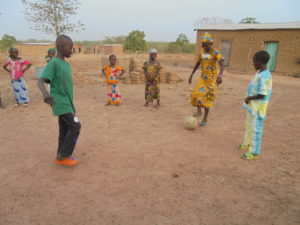 Oumar's grandfather Seydou is a member of the school management committee, a group of community members that is responsible for all activities of the school including the management of school fees and expenses, and helps run the livelihoods programs. He shared, "Thanks to Save the Children, our community is well organized and united."
Hady, his other grandfather, also commented, "Thanks to Save the Children, my grandson, Oumar is happy to get back to school. In addition to that, our community has benefited from the building of 3 classrooms, so I am very proud of that."
These activities have successfully reduced the drop-out rates in this part of Mali, thanks to the support of sponsors. So far, no children have had to drop out this year – this would not have been possible without the kind and open hearts of our donors.
Interested in joining our community of sponsors? Click here to learn more.