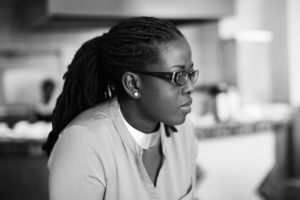 Annette Malilo
Information and Communication Officer
Save the Children in Zambia
August 18, 2017
Life has not been easy for 13-year-old Giveness, a grade 6 student in Lufwanyama, Zambia. She lives in a small village called Chifumpa with her mother, father and younger sister, 9-year-old Bibiana. Villagers here earn their living by fishing and farming. Giveness makes sure she helps her mother with washing dishes and fetching firewood, which are common daily chores for children in this rural part of the world.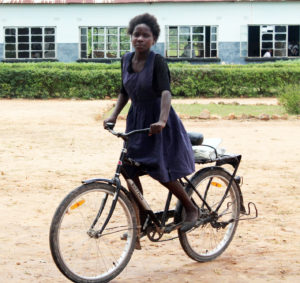 Determined to be a nurse when she grows older, she goes to school every day with her sister. In the past, they would walk side-by-side for three hours each way to school through the thick forests that surround their village, spending an unbearable six hours walking each day. Because of this, children like Giveness and her sister were frequently absent and had to repeat grades due to poor school performance. For some, rivers and lakes further impede travel, when during the rainy season floods make some areas completely impassable for the unsupervised children on their daily journey.
"Before Save the Children gave us bicycles I used to walk 15 kilometers to school and back every day. I would start off at 5am when it's still dark with my young sister. We would walk for 3 hours and our legs would be sore. We almost gave up on school. But now that I have a bicycle my legs feel better." she shyly says in the local language, called Lamba.
Giveness is now able to go to school every day and carry her sister along with her on her bicycle, like many of her friends that have also received a bicycle thanks to sponsorship funding support, purchased through a community cash transfer program. The head teacher also shared that the number of children attending school has risen as those that have received bicycles carry their friends and siblings along as they go to school.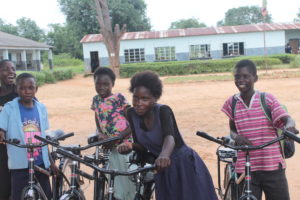 "I am so happy to be sponsored because I am able to learn, receive letters from my sponsor, and also have a bicycle. When I grow up I want to be a nurse because I am acquiring a lot of knowledge at school." Giveness says proudly.
Giveness now cycles to school within an hour and another hour to get back home. Instead of taking a journey of six hours, it now takes her just two, and she does not miss out on any lessons because she is always on time and no longer constantly tired and sore. Thank you, sponsors, for making this possible!
Interested in joining our community of sponsors? Click here to learn more.