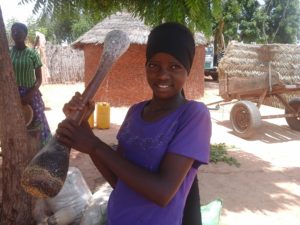 Mossi Hamadou
Sponsorship Operations Officer
Save the Children in Niger
June 2, 2017
Oubeida is among the first children to get a sponsor here in Maradi – an area with the poorest populations in our country of Niger. She was so cheerful when she received the exciting news that she had a sponsor of her own. Although she is just in fourth grade, she already has quickly come to understand the importance of Sponsorship in her community. Even in this short time, she shares happily that she has received many letters from her sponsor, and responded, telling her sponsor about her life, for example how she spent her vacation from school.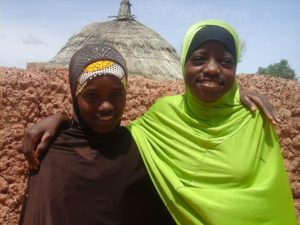 This year like every year, the rainy season coincides with school vacations in Niger, generally from June through September. Because the rains are so heavy, and many roads poor, travel is difficult during this time. Vacations are normally a period of ease and entertainment for students, but Oubeida decided that her vacations should be spent other ways. Today, with Oubeida's help, we would like to share a typical summer break from school for the children of Niger with our sponsors.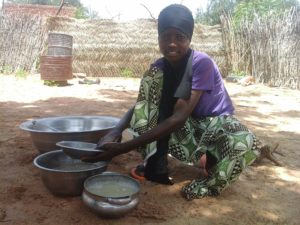 She tells us, "Every morning, I wake up at 7 o'clock. I have my bath and I help my mother with the household chores. I first sweep the compound then I wash dishes and I help my mother grinding millet for the meal. I seek water and then we go to the farm. There, I help my mother working in her okra plot. In the afternoon, before we come back home we collect grass to feed the animals. At night, we meet with my friends at the village public space, where we play 'chalele' (a game of singing and dancing).''
How did you spend your summer? Do you also have animals that need to be cared for? How is your life different from Oubeida's? How is it the same?
Interested in joining our community of sponsors? Click here to learn more.