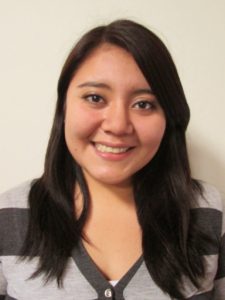 Carla Urrutia
Sponsorship Quality Communications Coordinator
Save the Children in El Salvador
June 28, 2017
In El Salvador, during primary school, letter writing is a skill every student must learn. I confirmed this with Berta, a 14-year-old girl who still remembers vividly the layout of a formal letter, which she probably learned in third grade. "A letter should start with the date, a greeting, the body, closing and a signature," she shares while thinking back to her lessons. Everything she did back then was a letter-writing exercise in class, but she never imagined that knowledge would become useful to her in the future.
In the rural communities sponsorship works in, I have seldom met a girl with such confidence and straightforward goals as Berta. As I listen to her speak, I realize how special she is. I am amazed at how much one can learn from a child in just a few minutes!
Berta wants to be a forensic anthropologist. I was impacted by her answer and pleasantly surprised as I imagine any reader would be with Berta´s choice of profession, coming from a girl living in a remote rural area with little or no contact with the rest of the world! I asked her why, or if she knows what a forensic anthropologist does. She answered, "It's because of a TV series that I used to watch, the name is 'Bones', I really loved it but it´s discontinued." Her mother laughs and tells me she liked that TV series too. And for their surprise, I tell them I loved it too! So clearly we talked about Dr. Brennan and special agent Booth for a while!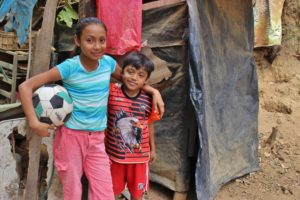 After Berta and I have shared some common interests, she's very proud to talk about some of her special treasures – the letters she receives from her sponsor!
She was 11 years old when she received her first letter ever in her life, from her sponsor. Before that, she had only learned about letters in school. "My sponsor asked me if I wanted to be her friend, and said she wanted to learn more about me." Berta tells me she replied using the layout of a formal letter she learned in school, "I wrote the date and the greeting, then the body of the letter, all very formal. But after 3 or 4 letters we were friends already, and I wasn't that formal anymore."
Since that first letter, Berta and her sponsor have developed a meaningful relationship through their letter writing. For the past three years they have written back and forth, and little by little Berta found she needed more and more space to writer longer and longer letters to her new friend.
"I felt that 5 lines were not enough to write everything I wanted to share with her, and that's how I came up with the idea of making colorful envelopes." Today, Berta's letters for her sponsor are very unique. She came up with the idea to personalize them by making a small envelope with colored paper, where she fits as many pages as she needs to reply to each letter.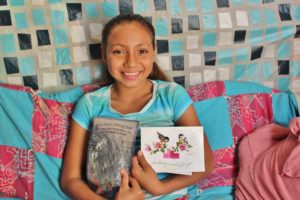 "When I talk to her [through letters], I feel I'm unique, I feel we have a very unique friendship. She says she loves me, and I have said I love her, too. She says I'm a star and wants me to keep studying, she's happy because I have excellent grades!" Berta shares proudly.
Berta tells me some of her friends are also sponsored, but she is the only one who receives letters frequently. "I know some sponsors are busy, but they should make some time to write a letter, because we feel happy when we receive a letter, it feels good to know sponsors have some time for us."
Have you written to your sponsored child recently? Consider taking just a few minutes out of your day to inspire your sponsored child, and make a connection with someone who lives so far away and whose life may be very different from your own. You may also find you have more in common with your sponsored child than you thought! We guarantee, you will make him or her feel very, very special.
Interested in joining our community of sponsors? Click here to learn more.