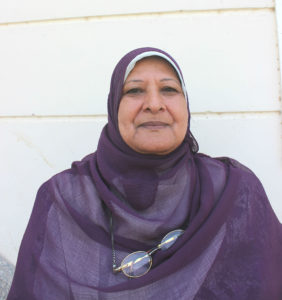 Ayman Abdel Hafeez
Sponsorship Health Assistant
Save the Children in Egypt
May 10, 2017
Amal is a 60-year-old wife and mother to two boys, Haytham and Islam. She is also a former community health worker at a family health unit in Abnoub, Egypt. After graduating, she delivered sessions about health topics like how to have a safe pregnancy and the dangers of improper nutrition for young children. She also conducted home visits with new mothers and their infants, and introduced local women to the health unit's medical services so they knew when to come and what was available for them there.
However, she never received a word of praise from her managers and colleagues for her hard work. To make things worse, she was even faulted for pouring her heart and soul into her job.
"I almost hated my job, and my life," stated Amal. "It was a very dark period," she said. "I felt gloomy, which negatively impacted my relationship with my family and husband."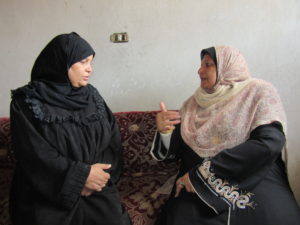 Everything turned upside down and life began to smile back at her after the head of Sponsorship's health programs in Egypt, Mr. Fouad Montaser, paid her a visit. He was blown away by her work.
"I was on top of the world," she remembers fondly. "Finally I met someone who pushed me to help others, someone who believed in me and is interested in my work," explained Amal.
In recognition of her efforts, Mr. Fouad nominated her to be in charge of raising health awareness in the local community. Through home visits and community-based sessions, she covered topics like proper breastfeeding, how to address respiratory system infections in children and manage personal hygiene for the benefit of whole families.
Additionally, through the "Arab Women Speak Out" Sponsorship initiative, she taught local women important life skills, like how to effectively manage conflict with their husbands and family members. She also helped women start their own small businesses by using simple and available resources, for example buying cheap home appliances and reselling them to make a profit, or how to successfully raise and care for a chicken flock at home. Since culturally women in this area are not encouraged to travel or work outside of the home, our programs are helping them to become active members of their society for the first time.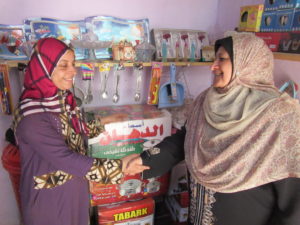 Today, Amal has and continues to promote local women's sense of worth by empowering them to become active agents in the social development of their communities. By encouraging groups of women, ranging in ages from 15 to 45, to speak about problems related to their domestic life, social status, health and hygiene, together they are able to come up with durable solutions.
Thanks to support from our sponsors, real change is being made not only through our educational programs that reach children, but also those that empower their parents and community members to implement change themselves. From the bottom of our hearts, we thank you for your partnership!
Interested in joining our community of sponsors? Click here to learn more.