By Dan Stoner, Associate Vice President of Education and Child Protection at Save the Children.
In August 2016, I had the privilege of visiting Save the Children's IDEA project in Guatemala with Jonathan Cordone, the then Deputy Undersecretary of the US Department of Agriculture (USDA).
IDEA is a USDA project funded through the McGovern-Dole Food for Education Program. IDEA is one example of the many international humanitarian and development programs that would be a casualty of the President's drastic proposal to cut U.S. international affairs funding by roughly one-third.
The justification for the cut was that the program lacks evidence that it is being effectively implemented to reduce food insecurity, but our Guatemala program shows that it is indeed making a difference in the lives of children.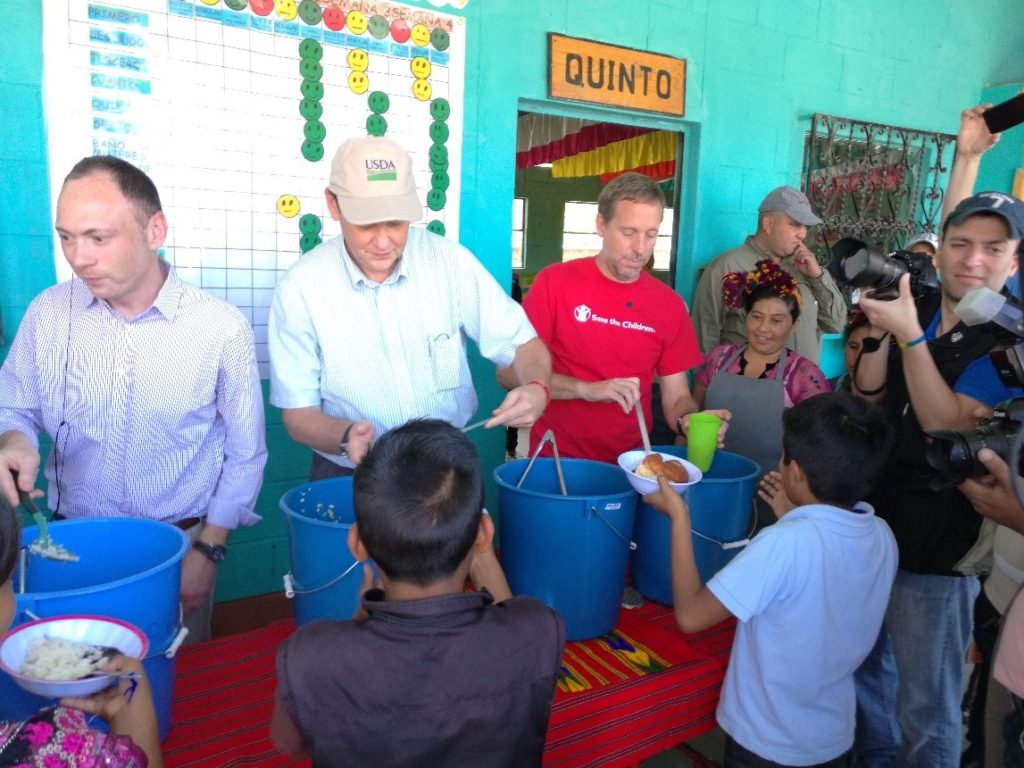 Guatemala's Western Highlands
In the Guatemalan Western Highlands, more than 60% of indigenous children are stunted and more than half are malnourished.  Through the IDEA project, Save the Children feeds more than 43,000 school age children per year, directly addressing food insecurity in the most impoverished region of Guatemala.
A recent independent evaluation of the IDEA program indicated that as a result of the school meals, absenteeism in program schools dropped from 20% to 5% in less than 2 years.[1]  The same evaluation found the number of children who now pay attention in class increased by 40%.  When asked why more children were paying attention in class, teachers said "They are no longer hungry."
The McGovern-Dole Program
The McGovern-Dole program goes beyond just feeding children who otherwise would not have, in many cases, even one nutritious meal a day.  It integrates health, nutrition, and education interventions that enable children to reach their full potential.   The IDEA program has transformed barren cinderblock classrooms into engaging environments (as seen below) designed to cultivate children's curiosity and encourage their love of learning. As a result of the USDA McGovern-Dole program, these children have learned to read in two languages: the indigenous K'iche' language and Spanish.
While the program is based in more than 260 rural schools in Quiche province, its impact extends beyond these communities.
Ministry of Education officials who have seen the program work, have adopted program methodologies and manuals from the IDEA program to be used in all of Guatemala's public schools. The government officials were so supportive of the program that they asked Save the Children to implement it in schools that were more remote than originally planned and paid for the additional costs of doing so. This support and buy-in from the local government is a testament to the impact of USDA McGovern-Dole programming on the most vulnerable populations in Guatemala.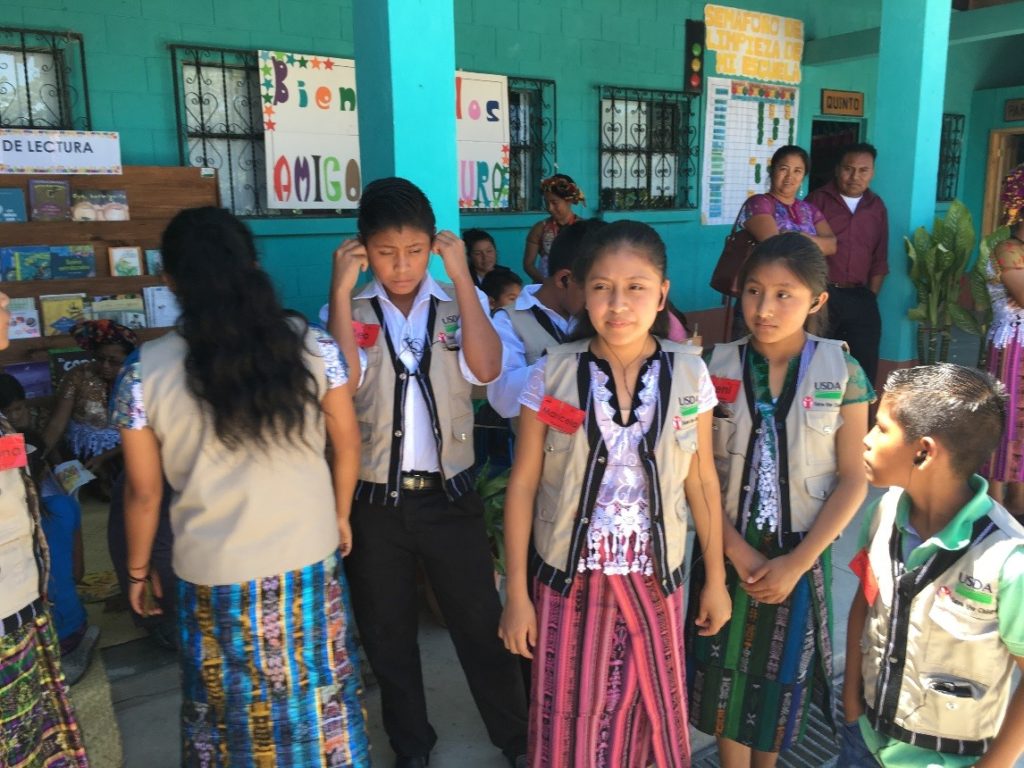 In this story I am talking about one school, but one that is as vibrant as any I have seen in my 25 years in international development. The IDEA program reaches 260 schools.   McGovern Dole has 46 active programs around the world.  USDA and USAID reach millions of children in schools just like these every year.
The impact in the Western Highlands is an example of how the McGovern-Dole program reduces hunger and improves literacy and primary education globally. Each year, the McGovern-Dole program feeds over 3 million children and their families around the world while providing comprehensive education interventions designed to ensure the future success of today's school-age children.
This is just one example of a proven bipartisan program that gives children around the world a brighter future.  At less than 1% of the entire federal budget, slashing international affairs won't make an impact on the deficit, but the impact on children will be devastating. Congress must continue to invest in programs like these – they're worth every penny.
[1] Asociacion De Desarrollo Organizacional Communitara ADOC. Mid Term Evaluation of IDEA Project, SC/USDA. Aug. 2016. Guatemala. Pg 37