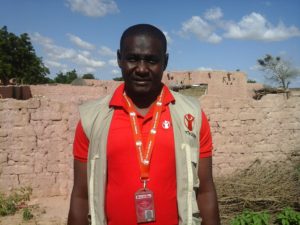 Sama Mahaman Laouali
Community Development Facilitator
Save the Children in Niger
March 31, 2017
When the Sponsorship program started in Niger in January of 2015, I was among the lucky staff members tasked with implementing the program in the selected 25 communities. The fact that I am from the region of Maradi, where Sponsorship now works, doubled my commitment to work for the welfare of children in this area.
The work of a community facilitator is not an easy task, but it's worth doing since it benefits children, their parents and the region as a whole.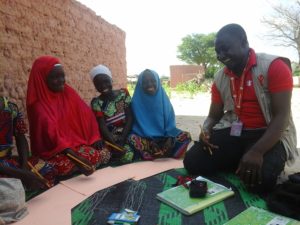 When I wake up in the morning, I first have my breakfast and then I check everything is in working order on my motorcycle. Despite the hot, sunny days and sandy roads, I enjoy going to the communities.
We have become, as a part of Sponsorship, members of these communities. From afar the roaring of my motorbike can be heard, and children welcome me with their joyful "youyous", a local saying used to describe the excited and joyful shouts of children, because they all know that I always come with good news – news from their sponsors or enrollments welcoming new children into the programs.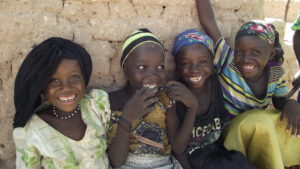 Children and parents are all proud when a child receives a letter from a sponsor. It's new to them, but they already have confidence in Sponsorship's activities. For parents, the program is a huge relief as they will not have to worry about buying school supplies. Children too believe in the change that will occur in their education, as their teachers are being trained and the school environment is already starting to transform. Reading camps are being set-up in communities and stocked with storybooks. The use of positive discipline is being taught to teachers, which means no more violence at school and children are made comfortable in class and are able to develop relationships with their teachers.
In these rural communities, letters coming from abroad are treasured and he who receives a letter from a sponsor is seen as a lucky child. Creating drawings for replies to sponsors is a scene of celebration as children are gathered to work together on them, and it's marvelous.
Have you written to your sponsored child recently? We hear over and over that children "treasure" the letters they receive from sponsors – it truly is seen as a wonderful gift! We hope you will consider taking the time to write a quick note or send some photos of yourself and your family to your sponsored child. Know they will indeed treasure it for years to come!
Interested in joining our community of sponsors? Click here to learn more.