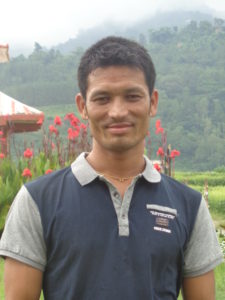 Tribhuvan Karmacharya
Sponsorship Program Officer
Save the Children in Nepal-Bhutan
March 17, 2017
Being born and raised in the hilly district of Pyuthan in Nepal, I consider myself one of the lucky few who was able to have a better chance at an education. I grew up in one of the most developed parts of Pyuthan, though calling it developed would be an overstatement. Many parts of this area, particularly in the high, upper hill regions, still lack electricity, and are so remote that hours on foot are required for daily tasks like collecting water for household use. I had the privilege of going to school and even continuing with my education, unlike the many children I meet with on a regular basis during field visits to this area.
I was quite unaware of Save the Children's Sponsorship program until I joined the team myself in 2011. My primary role included collecting child replies from children for their sponsors, and collecting updates from the children about their daily life and about how they are benefiting from our programs. Most recently, we have begun to give extra attention to children who are not enrolled in school because they need our support more than ever, to truly turn around their lives.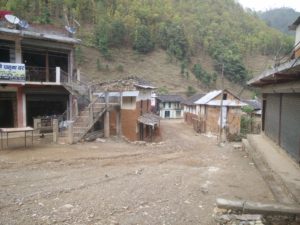 My colleagues and I set out to cover different areas to meet with these out-of-school children. Walking is never an option in hilly communities like ours – it is the only choice if you need to go somewhere. Sometimes children walk for hours just to reach their school. After leaving the motor road, I walked along the narrow dirt trails to meet with several out-of-school children. Of those I met with that day, a young 11-year-old boy named Aashik still frequently comes to my mind.
Aashik's mother had been terminally ill for quite some time. He had stopped going to school in order to care for his ailing mother, and to prepare food and care for his little sister since his mother no longer could. His father and 17-year-old brother had moved to India in search of work, a common story for families here. I will never forget the moment his lips shut tight and his eyes welled up when I asked him if he liked going to school. I didn't need his confirmation. I already had the answer.
As a father to two young children myself, I could not bear to see Aashik cry. At his age, I was happy and content with my life. I expect the same for my sons and I expected the same for Aashik. I made arrangements for him, as well as the other children I met with that day, to get enrolled in school again.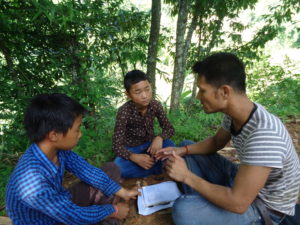 A couple of months later, I followed up with the 15 out-of-school children whose families I had counselled about getting their children back in school. Just 10 of them were still continuing with their schooling by then, the other 5, the older ones, needed to return to home-life caring for other family members and household tasks. Despite this sad news, my heavy heart settled a little when I heard that Aashik was one of the 10 still attending, and that his younger sister had joined school now too.
Thanks to the support of our caring sponsors, Sponsorship team members like Tribhuvan are able to make the long journey to reach children in some of the most remote regions of the globe. By working with community members and parents, we are able to bring out-of-school children like Aashik back to learning – by providing them with school supplies and helping parents understand the importance of a good education for their children. Without your support, none of this would be possible for Aashik and children like him. Thank you!
Interested in joining our community of sponsors? Click here to learn more.