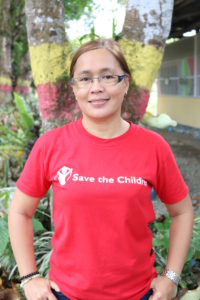 Florenda Albano
Program Officer & Sponsorship Partner
Save the Children Philippines
February 17, 2017
My name is Florenda, I am a midwife and nurse by profession. Although now, I basically have two professions – before, I felt as if I was not doing enough. I used to wonder what my real purpose in life was. These thoughts, however, were quickly silenced after I began my role with Save the Children's maternal and child health programs in Mindanao. I knew I found my answer, and I was sure that I was taking part in something big.
In indigenous tribes in the Philippines, seeing children married at an early age, and female teenagers cradling their suckling young ones, has become nothing less than ordinary. Female teenagers are not only challenged with the dual roles of wife and mother at such an early age, but they also lack access to local health facilities which prevents them from having regular check-ups while pregnant or even a safe delivery.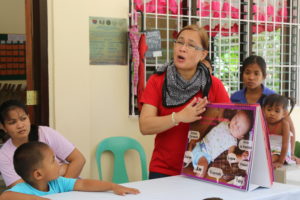 Unfortunately, these challenges do not end after delivery. There are many young children in the communities in which we work who are undernourished, especially children under five years old. A child's development is most crucial during his or her first 1,000 days of life, so not having proper nourishment within this particular period poses grave health risks, as well as irreversible damages.
With both mother and infant care in mind, we train health professionals in birthing and delivery practices, and orient parents on proper care for mothers and infants. Our Sponsorship team braves the far-flung areas of Mindanao to build the knowledge of parents and parents to-be on the benefits of regular before- and after-delivery check-ups. In order to reach these areas, we must often make the last leg of the journey on foot, walking for hours up mountainous, bumpy dirt roads. For some villages, we even must fashion makeshift rafts to cross rivers – which during the rainy season are constantly flooding and changing.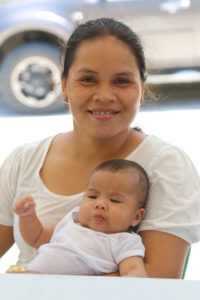 There would be days when my feet would ache, and there will continue to be, but our real journey has just begun. I see that change has come not only for myself, but also for the young generation in the communities I've traveled to. Young mothers are learning how to keep their babies healthy, and nothing is more important. I know that they also see the possibilities of what we can do together.
Interested in joining our community of sponsors? Click here to learn more.